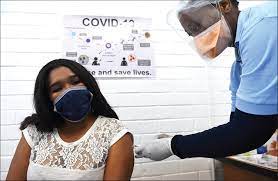 Photo for illustration purposes
Vocal radio personality Sheila Kwamboka who host a morning show on Spice FM has revealed that there is a new trend where some health workers are allegedly charging three thousand Kenya shillings to receive the Covid-19 vaccine which according to the government should be administered free of charge to every Kenyan citizen willing to be vaccinated.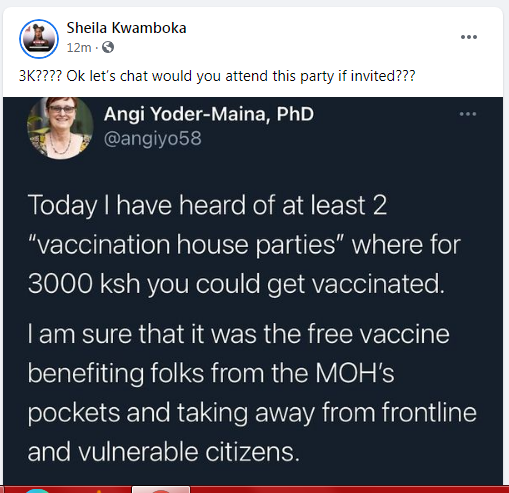 An extract from Sheilla Kwamboka Post
In the new trend, house parties have been turned to be extortion dens where health workers now visit this parties with the vaccine and those in attendance raise close to three thousand to be vaccinated with the jab. She raised a question on her post on whether Kenyans had reached this stage which according to here is pure corruption.
According to the ministry of health the jab is meant to stop the spread of the virus but should be administered free of charge. The ministry is yet to issue a statement on the same as reports of fake Covid-19 vaccine is reported in the country.
Content created and supplied by: MASKANI_NEWS (via Opera News )