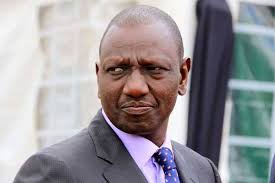 Several leaders as well citizens have asked for the hustlers movement to be termed as incitement and be a legislation in Parliament. However seemingly William Ruto is unbowed by this statements.
It's obvious the hustlers term has been termed by several leaders and their supporters as supposed to divide people along tribal lines. On the part of William Ruto it's a conversation Kenya must have however uncomfortable it's to some people.
There are threats to stop the hustlers movement through Parliament to ensure that it's taken as hate speech. It's something that does not worry William Ruto owing he could as well be having another political slogan powerful than the hustlers to use incase he is stopped from using the first one.
Time however will tell if really this threats to stop the hustlers movement through legislation will succeed. The DP is sure that he has majority support in the country and therefore he is more focused to win the seat in 2022 however hurdles are placed his way.
Content created and supplied by: Onestrong (via Opera News )