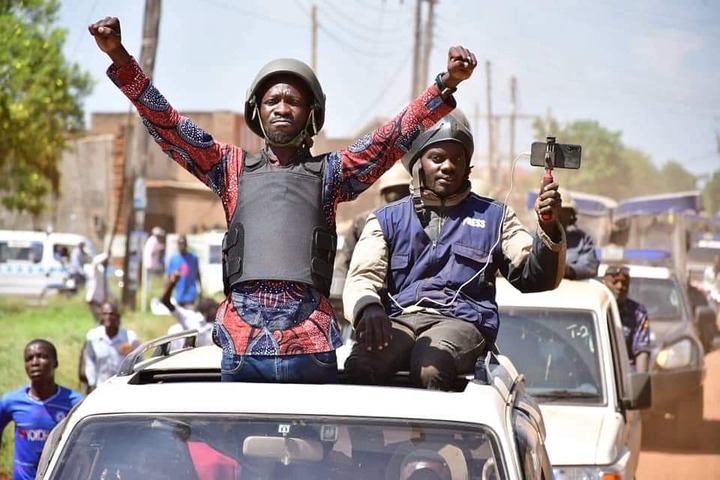 Ugandan Presidential candidate Robert Kyagulanyi, popularly known by his stage name as Bobi Wine has now asked all his supporters to remain vigilant during counting of votes in Uganda.
On Thursday, January 14, 2021, Ugandans went to the polls to elect their new leader with Bobi Wine, 38-year-old, contesting against other candidates including their long serving President Yoweri Museveni, 76-year-old.
However, amidst the elections and votes counting process, Bobi Wine has now revealed that his phone was blocked and he cannot make or receive any calls.
Further, he said that his wife's phone was also blocked. Unable to communicate with his agents and coordinators, Bobi Wine has argued them through his twitter account to be vigilant.
"Like my wife's, my phone has been blocked and I am unable to receive or make regular calls. I know this is to stop me from communicating to our agents and coordinators. I encourage you comrades to be vigilant as I try to devise ways of reaching out to you," said Bobi Wine.
Presence of a heavy security has been seen as counting of votes began. Unfortunately, some residents have been chased away from polling stations as counting of votes begin.
Cases of fraud have been reported with some claiming that there are ballot boxes that came with already marked votes.
Content created and supplied by: WawireCornel (via Opera News )