Nyeri Town Constituency MP Hon Ngunjiri Wambugu has always been a critic of Deputy President William Ruto and his Hustler Nation.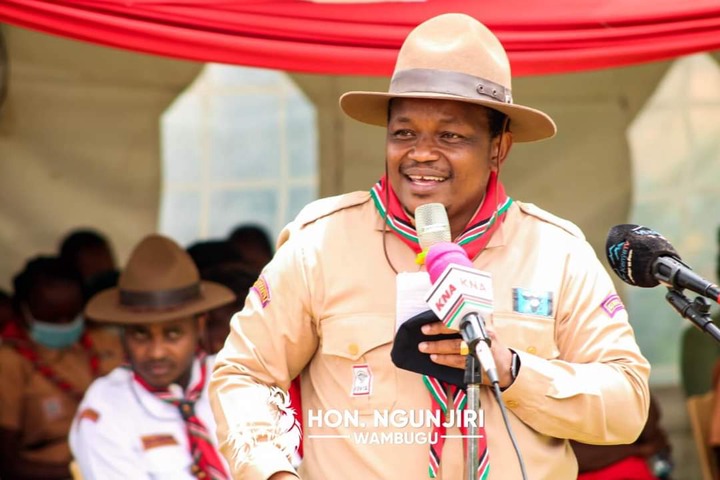 (Photo, Courtesy)
The ProBBI legislator has today faced the wrath of the angry Kenyans on the internet after his recent sarcastic post on the Deep State.
In his post, the controversial DP Ruto critic stated that they have God who gave them them the people who in return gave them the Deep State.
"We have #God.God gave us the #People.The People gave us the #DeepState," Hon Ngunjiri Wambugu posted.
Kenyans have roasted the Nyeri Town Constituency MP branding him an attention Seeker due to his posts that always target Deputy President William Ruto and the Hustler Nation.
Below were some of the reactions of the netizens to Ngunjiri Wambugu's sentiments;
"Says a attention seeker." - Collins Misoi
"A wise man never celebrate when a woman is pregnant but waits until she gives birth.. Kwa ballot ni kivumbi mtaona." - John Mbugua
"Shame on you, celebrating impunity. The God you claim to have will one day punish you for using his name in vain." - Ace Hunter
"Please Mhesh, refrain from bring God holy name here while deep in your heart you know bribery & intimidation have won today.... public participation in larger mt Kenya was just bt a mockery to majority since leaders & their goons took over from Wanjiku and turned to Ngumbaro school." - Charles Kibe
"We have a crop of very shameless politicians you topping the list. You bribed MCAS to pass BBI and you are here celebrating, shameless." - Gachihi Gitau
"You are making too much noise. This was a bribed process a contest between mwanainchi and politicians. History will judge you harshly..." - Wambo Lyn
"Stop misusing the the of God. God Has never been oppressive, despotic brutal or arrogance.You need deliverance Kameko." - Mugambi
https://www.facebook.com/1454453538141643/posts/2829912630595720/
Content created and supplied by: RTCPress (via Opera News )