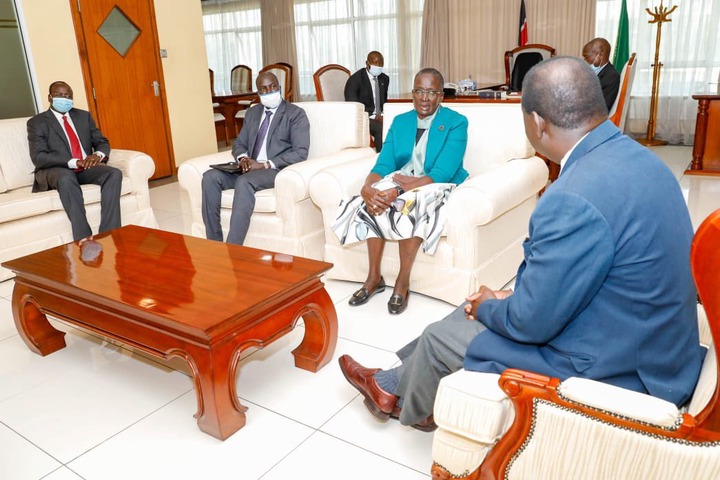 Former Prime Minister Raila Odinga has on Thursday held a high profile meeting with the South Sudan Vice President at his Capitol Hill offices in Nairobi.
He has disclosed that the meeting was centred on peace and development of the nation which has always been torn apart by several wars because of leadership disagreements every now and then.
"Hosted Rebecca Nyandeng de Mabior one of the Vice Presidents of South Sudan. I was pleased to listen to her insights on the situation, developments, challenges and opportunities in her country. We wish the people and Nation of South Sudan well."Raila Odinga. https://t.co/3APdSJDMSZ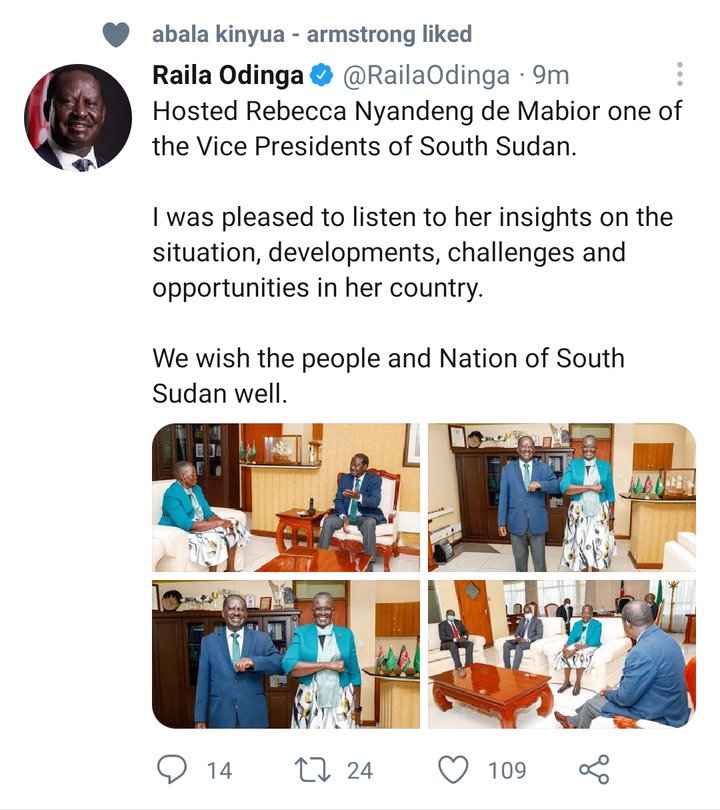 The former prime minister Raila Odinga has since wished the country the very best even as they continue to look for ways of ensuring that they cone up with a long lasting solution to all the problems that they are facing.
The meeting comes just a day after he met with the acting Ambassador in charge of the United States of America Embassy in Kenya where they discussed several issues at his office.
Raila Odinga is also the special representative of Africa in terms of infrastructure development and hence his powers are expanded past the boundaries of the Kenyan Republic.
Below are more photos.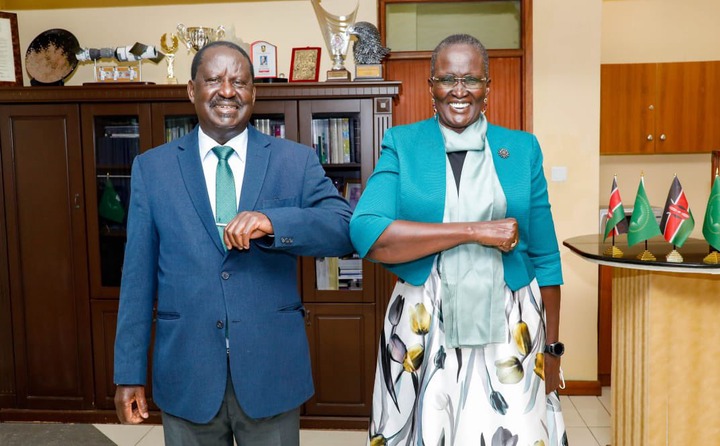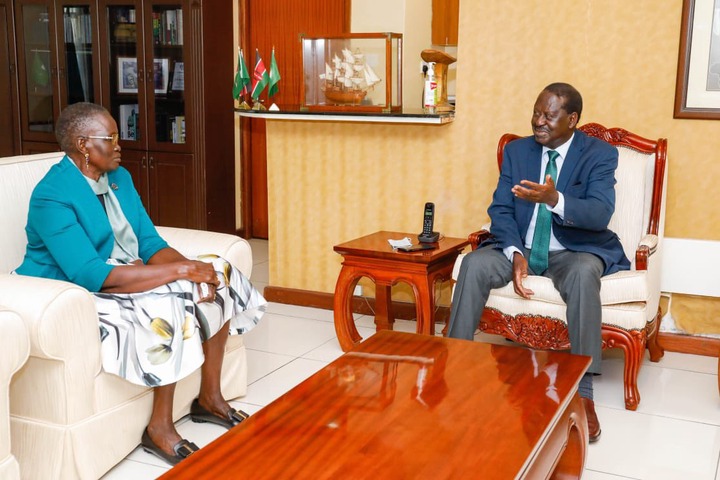 Content created and supplied by: J.M. (via Opera News )