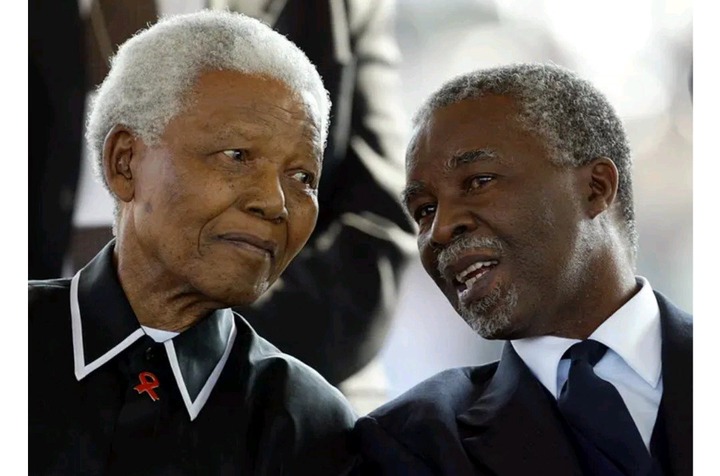 Here is a list of some of the world Presidents who had no children. However, it is important to note that Africa has very little number and the list is dominated by America.
1. Thabo Mvuyelwa Mbeki
Born 18 June 1942, Thabo Mvuyelwa is a South African politician who served as the second president of South Africa from 1999 to 2008. On 20 September 2008, with about nine months left in his second term, Mbeki announced his resignation.
Mbeki, at the age of 16, had a child with Olive Mpahlwa named Monwabise Kwanda. Monwabise Kwanda disappeared in 1981 with Thabo's youngest brother Jama.
On 23 November 1974, Mbeki married Zanele at Farnham Castle in the United Kingdom. They have no children.
2. George Washington
In 1759, Washington married a wealthy widow named Martha Dandridge Custis. However, due to his battle with small pox eight years prior, Washington became sterile. Regardless, Washington was said to be a great father to his two step children John Parke Custis and Martha Parke Custis; as well as to Mrs. Washington's grandchildren, Eleanor Parke Custis and George Washington Parke Custis.
3. James Polk
Polk grew up with several health complications. One of which was so excruciating that he needed to have his urinary stones removed in 1812. The anesthesia for surgery at the time was Brandy. Although the surgery was successful, it left him sterile.
4. Warren Harding
Warren Harding married Florence Kling DeWolfe. Despite 32 years of marriage, the couple never had any children.
5. James Buchanan
He is the only president to remain a lifelong bachelor, without a single first lady. In order to fill-in for the old time traditional perception of a First Lady, Buchanan had his orphaned, and eventually adopted, niece, Harriet Lane, act as the hostess of the White House.
6. Andrew Jackson
Jackson married his wife, Rachel Donelson Robards, twice, with their first marriage being deemed illegitimate since her divorce to her first husband was not yet completed. Despite not having children of their own, the two served as guardians for multiple children, including Jackson's nephew, of whom they raised as their own.
Other world leaders in this list includes: British Prime Minister Theresa May, Japanese Prime Minister Shinzo Abe and Italian Prime Minister Paolo Gentiloni have no children. German Chancellor Angela Merkel has two stepsons, and French President Emmanuel Macron has three stepchildren.
Content created and supplied by: Stephinej (via Opera News )