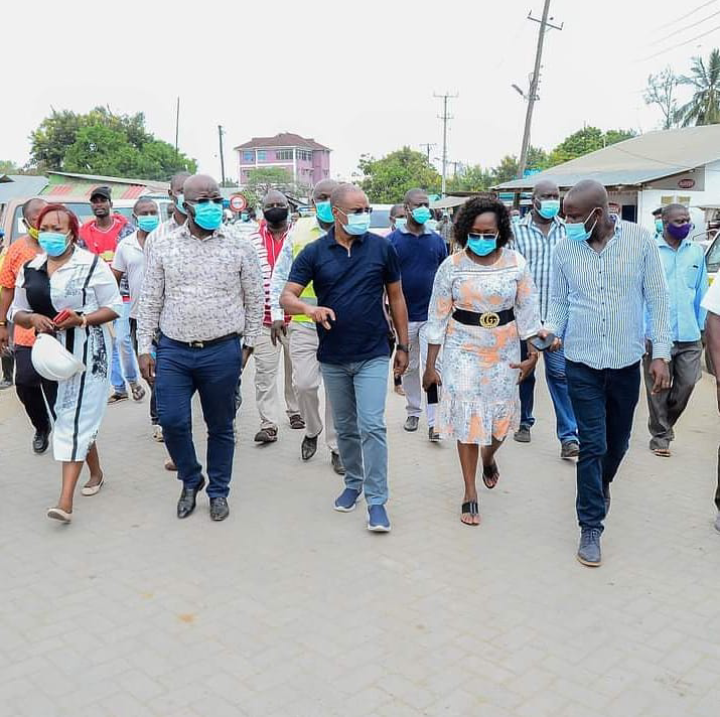 Hon Jeffah A. Kingi through his Instagram page, he has shared a detailed message of the work he is doing to improve Citizens livelihoods. "The Kilifi County Urban Upgrading Programme continues to open up our major towns, giving them a face-lift, while transforming livelihoods.
Upgrading the murram road that stretches from Mariakani stage to Mariakani Vocational Training Centre to Cabro standards will not only decongest Mariakani trading center, but also ease access to healthcare, markets and other amenities, thereby improving service delivery.
We're also on course to launch the new 34-bed capacity maternity wing and 30-bed capacity pediatric ward at the Mariakani Sub-County Hospital which will go a long way in reducing maternal and infant mortality by providing a safer, more reliable center for deliveries under professional care using state-of-the-art equipment. We have also come up with a robust plan to address water shortage in Mariakani and Kaloleni Sub-County at large and ensure Wananchi enjoy uninterrupted flow of fresh, clean and uninterrupted supplies." He wrote.
Content created and supplied by: Roy55 (via Opera News )