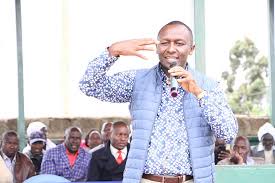 The Kinangop member of Parliament Zac Kwenya found it hard to address Nyandarua residents in a rally the deputy president was in attendance. The brave lawmaker despite shoutings from the gathering he went on to make his point.
In his address, the Mp pointed out that some leaders were catagating Uhuru government by saying that there was no work that he had done in the central region. Zac noted that in his constituency, the infrastructural projects that had been done were courtesy of Uhuru leadership.
He proceeded to say that it was also wrong to disregard BBI just because some leaders had opted to mislead them. He advised the Nyandarua residents that it was very important for them to read the document and make sober decision about it.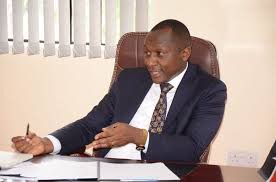 The outspoken leader went on to tell the gathering that it was very wrong for them to keep on shouting at leaders for being told the truth. He told them that when things go bad as a result of bad decisions they arrived at, they had themselves to blame.
He finally told the residents that a time was going to come when they will decide on the kind of a a leader they would want to take over from president Uhuru Kenyatta.
Attached is a video link of the Mp speaking:
https://youtu.be/L_YwV9B2DBM
Content created and supplied by: GachNews (via Opera News )