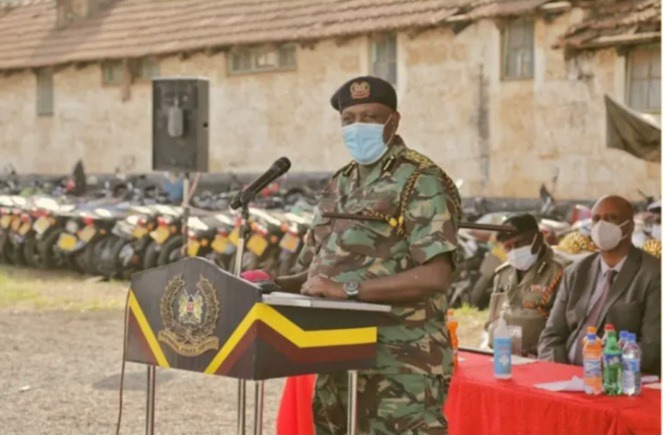 The National Police Service is a constitutional entity that is charged with the responsibility of recruiting, training and deploying police officers soon after graduating from colleges. The Service which is headed by Hillary Mutiambai has been on the run to ensure efficiency in the police department by ensuring they have adequate trained officers to perform their noble duty of maintaining law and order in the country. Police officers have been deployed to all parts of the country to ensure safety of Kenyans and security of their property. The Service has lost many officers naturally through death in the line of duty. Officers working in insecurity prone areas especially in North Eastern Kenya have lost their lives to armed bandits and militias marauding in the area.
The nature of work of police officers is demanding and requires a lot of dedication and sacrifice. The remuneration package of these officers does not consumerate the hectic work and schedules they undertake on a daily basis.This has partly contributed to their deprivation and even depression. The long separation from families has also impacted negatively on the lives and families of these officers. It is not surprising that some of them suffer from psychosocial issues.In the past,some officers have resorted Committing suicide or killing their seniors because of mental instability.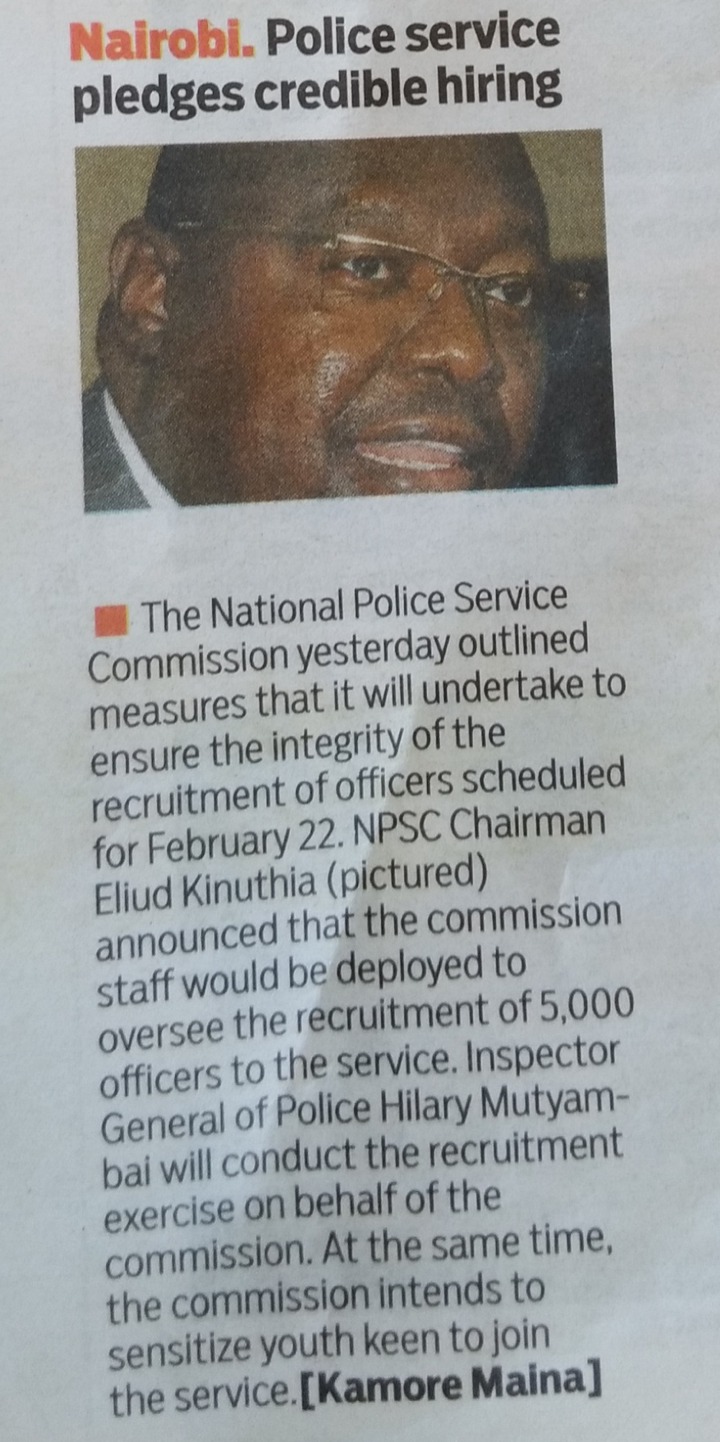 To beef up security, the National Police Service advertised for recruitment of of about 5000 young kenyans into the Service. This exercise has in the past been marred by corruption. Many kenyans who meet the qualification for recruitment are often left out because they are unable to raise to bribe recruiting officers. Some also fail because they are not well connected to high ranking officers in the service. It is good news to applicants following the latest announcement by the chairperson of NPSC Eliud Kinuthia. He has indicated that the Commission will put in place measures to ensure the integrity of recruiting officers. This will ensure fairness so that deserving Kenyans get a chance to be recruited into the Service. The Commission will also sensitize kenyan youths to join the National Police Service.
Content created and supplied by: Lumedia (via Opera News )