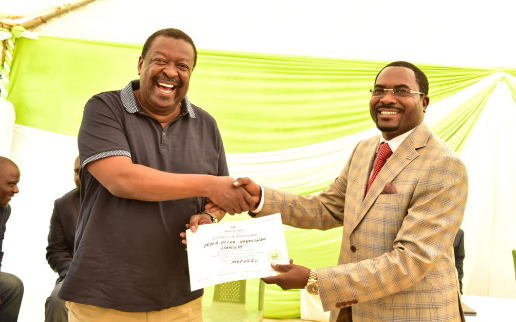 The Orange Democratic Party candidate David Were filed a petition in court seeking to challenge the victory of Amani National Congress (ANC) party candidate Peter Nabulindo in the March 4th Matungu by-elections.
In his petition, Were claims that there was electoral irregularities, corruption and also bribery of voters in favor of Nabulindo.
Responding to Were's move, Nabulindo through his Twitter account stated that he was ready for the case, and went on to express confidence that his victory would be upheld.
"We as ANC @anc_party are ready for the petition any minute any day. ODM @TheODMparty lost the election in Matungu and they will lose in court..." he tweeted.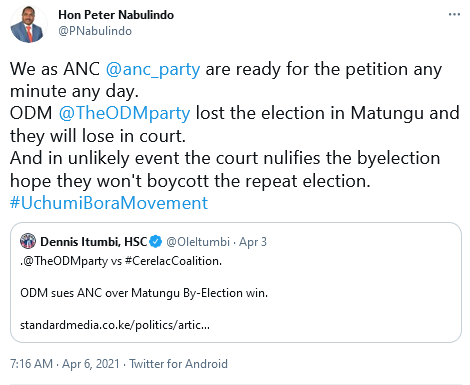 He went on to urge the ODM party in case his a repeat poll is announced, they should field their candidate and avoid boycotting the polls since he will triumph over Were once again.
".... And in unlikely event the court nullifies the by-election hope they won't boycott the repeat election..." he added.
Nabulindo pulled the win after bagging 4,000 votes against his main competitor David Were, who has served as Matungu MP for three five-year terms.
Content created and supplied by: AllDayFacts (via Opera News )