Since Corona Virus pandemic reached Kenya early last year, tough economic times have overburdened kenyans. Loss of jobs, stagnating businesses have been the order of the day in the country.
Kenyans were exposed to more misery when the government announced it will lift all the measures that were put in place to cushion the citizens from hard economic times.
The Government has been decrying lack of funds in recent months. Treasury Cabinet Secretary had announced that the government is struggling financially that's why county governments have not received their mandatory allocations.
According to latest news updates, Kenyans will have to dig deep into their pockets after the government increased fuel prices.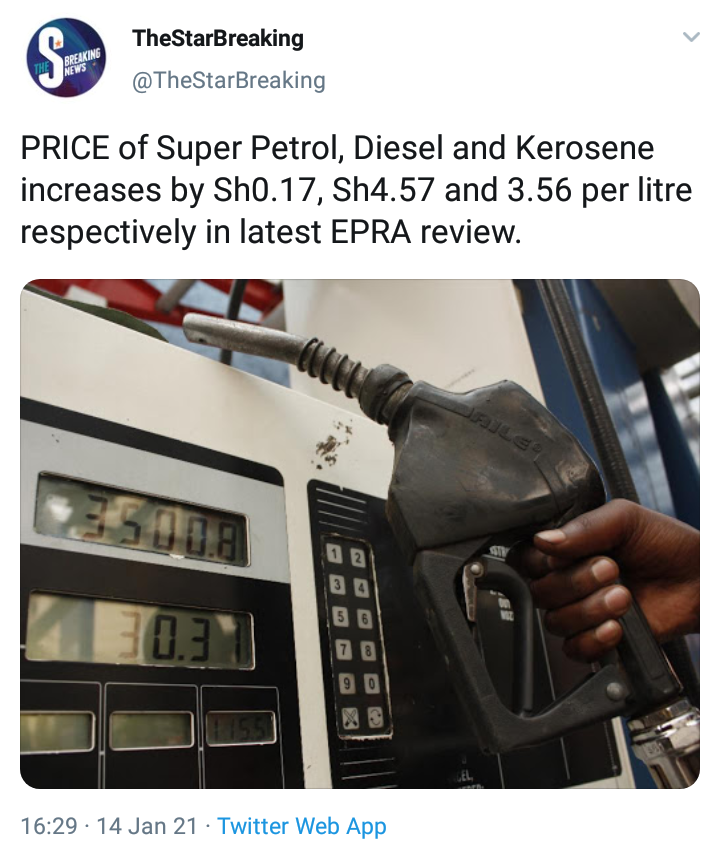 An increase in fuel prices will affect almost everything in the economy.
President Uhuru Kenyatta said during his new year speech that Kenyans must continue being innovative to be able to defeat this difficulty time that they're facing financially.
Content created and supplied by: ObserverNews (via Opera News )