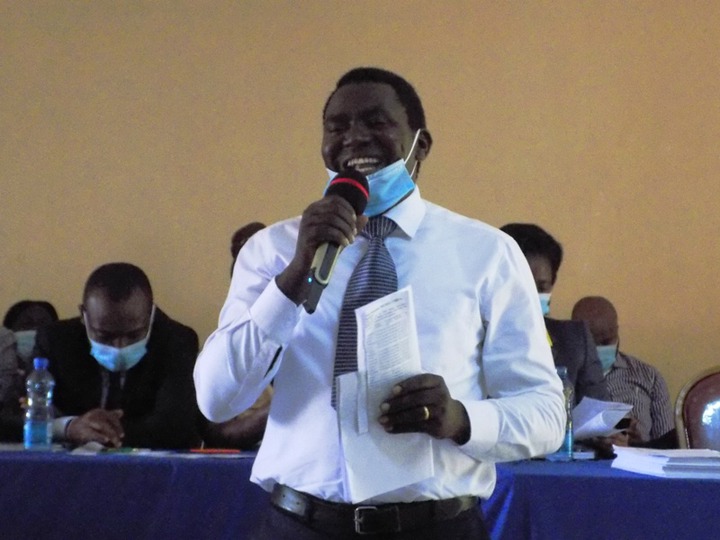 Chambers of Commerce and Industry's Embu branch's chairman Mugo Mate speaking during a BBI public participation meeting in Embu.
Public Participation on the Building Bridges Initiative (BBI) Constitutional amendment Bill in Embu was marred by demand for lunch, booing, heckling and shouting of differing parties.
During one of the events which was organized  by the county Assembly at the Embu Talent Academy and in which Leader of the Majority in the county Assaembly Michael Njeru residents were sharply divided into two with one supporting the bill and the other opposing it.
During the event that was also addressed by Agriculture Chief Administrative Secretary Ann Nyaga, who impressed for its support, County Commissioner Abdullhi Galgalo among others Ward representatives led in supporting the Bill while another group that comprised of Chambers of commerce and Industry Embu branch' Chairman Mugo Mate opposed it.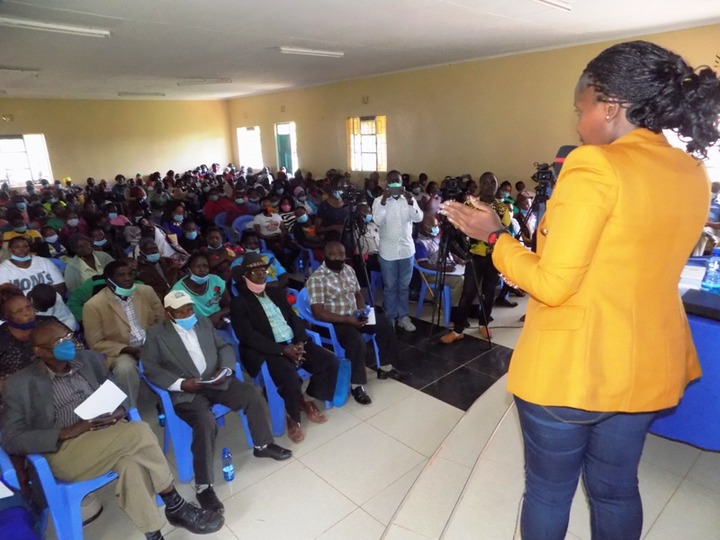 Agriculture CAS Ann Nyaga speaking during a BBI public participation meeting in Embu.
At the end of the meeting participants who had overflowed the hall demanded for lunch saying they had set aside their time to come and attend and give their views and on being told there wasn't any they grumbled and hesitantly left the venue.
Tempers occasionally flared when a speaker would be shouted down, booed and heckled owing to his or he stand on the bill with speakers at times being forced to give over the microphone after being unable to continue.
Those who supported the bill particularly cited addition of an extra constituency in the county saying more funds in terms of National Government Constituency Development Fund (NG-CDF) and bursaries will go to the grassroots and also creation of the ward Development fund and thus more benefit.
Content created and supplied by: Mpekuzi (via Opera News )