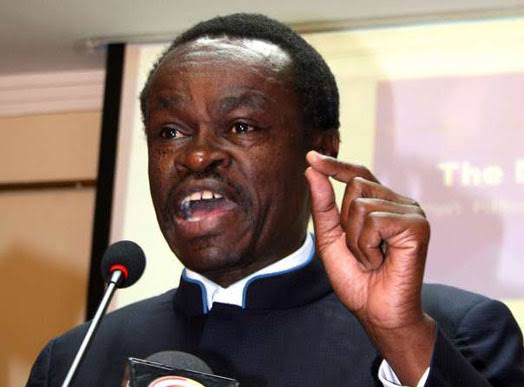 Picture for illustrative purpose.
Patrick Loch Otieno Lumumba is a Kenyan who served as the Director of the Kenya Anti-Corruption Commission from September 2010 to August 2011. Since 2014, Lumumba has been the Director of The Kenya School of Law. An eloquent lawyer, Lumumba earned his LL.B and LL.M degrees at the University of Nairobi.
He is known to stand for the truth and justice at all times. Currently he has not show support to any side of Political wave. Not the Kieleweke Brigade not the TangaTanga Brigade.
Kieleweke Brigade is led by popular Member of Parliament for Nyeri Township Constituency, Ngunjiri Wambugu who has been supporting the BBI Report. He is also a foot soldier of President Uhuru Kenyatta.
On the other hand TangaTanga Brigade is led by it's patron Deputy President William Ruto. He is also leading the NO CAMPAIGN against the BBI Report under his umbrella TangaTanga.
PLO Lumumba has this morning reminded Kenyans and Africans at large, the kind of Leadership it so deserves. Through his facebook page, the following were his remarks. "We need leaders not in love with money but in love with justice. Not in love with publicity but in love with humanity" his facebook quote reads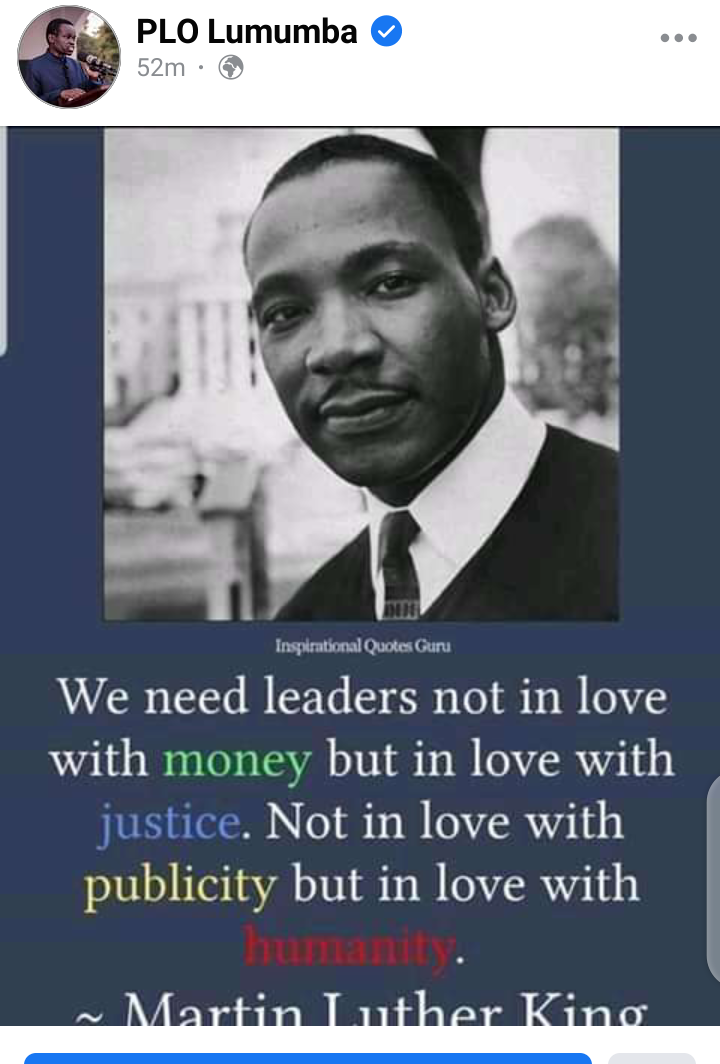 This post has attracted lots of reactions while different Kenyans gave different views and opinions as captured below.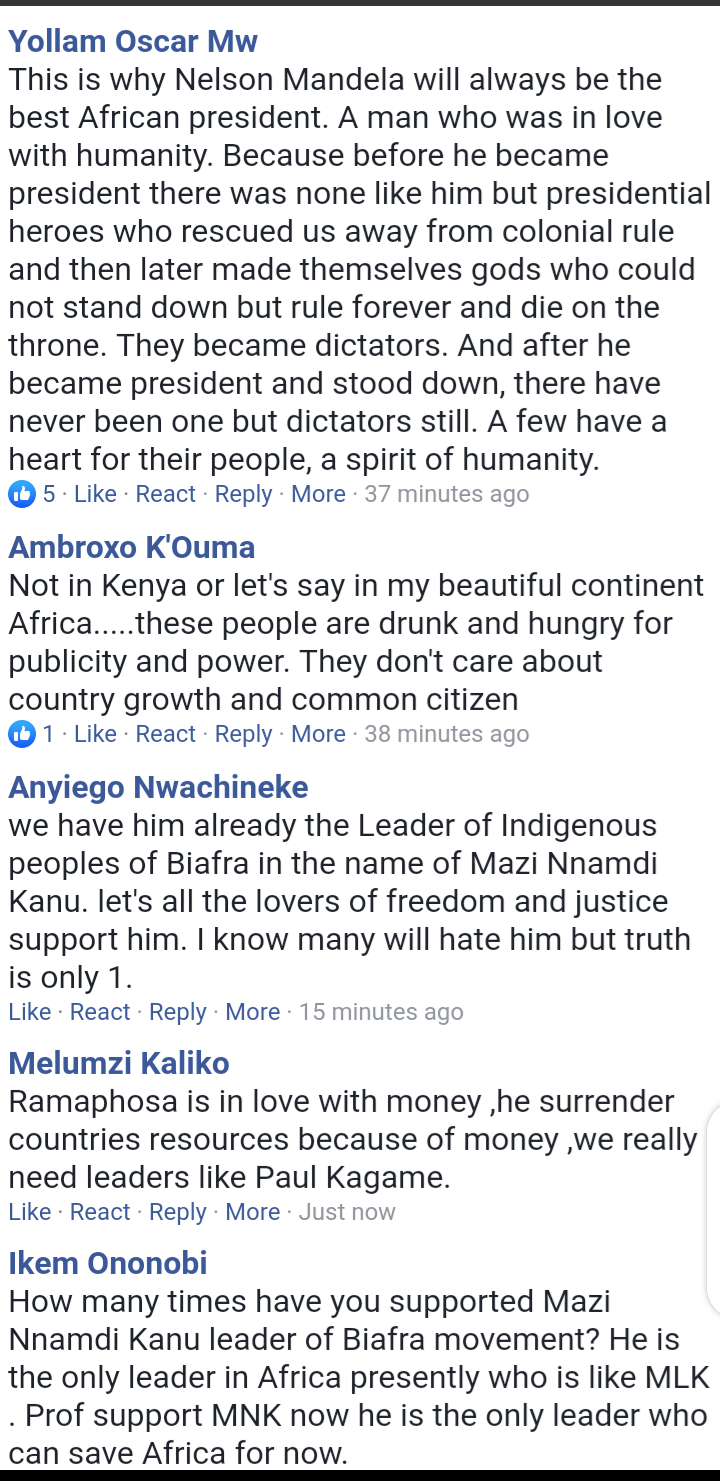 Picture for illustrative purpose.
*This is why Nelson Mandela will always be the best African president. A man who was in love with humanity. Because before he became President, there was none like him but presidential heroes who rescued us away from colonial rule. And then later made themselves gods who could not stand down but rule forever and die on the throne.
They became dictators. And after he became President and stood down, there have never been one but dictators still. A few have a heart for their people, a spirit of humanity.
*Not in Kenya or let's say in my beautiful continent Africa. These people are drunk and hungry for publicity and power. They don't care about country growth and common citizen.
*We have him already the Leader of Indigenous peoples of Biafra in the name of Mazi Nnamdi Kanu. Let's all the lovers of freedom and justice support him. I know many will hate him but truth is only 1.
*How many times have you supported Mazi Nnamdi Kanu leader of Biafra movement? He is the only leader in Africa presently who is like MLK . Prof support MNK now he is the only leader who can save Africa for now.
Content created and supplied by: EdwinK. (via Opera News )