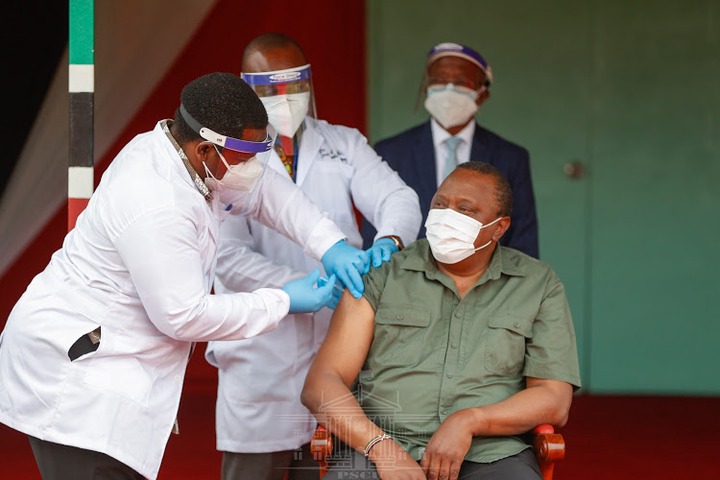 The Catholic bishop incharge of the diocese of Eldoret, Dominic Kimengich, has called on the government to seek additional doses of corona vaccine.
Addressing reporters in Eldoret, Bishop Kimengich urged the government to address the challenge of urgent vaccination.
Bishop Kimengich said there was a need for the government to work with all stakeholders to ensure that all Kenyans are vaccinated against the virus.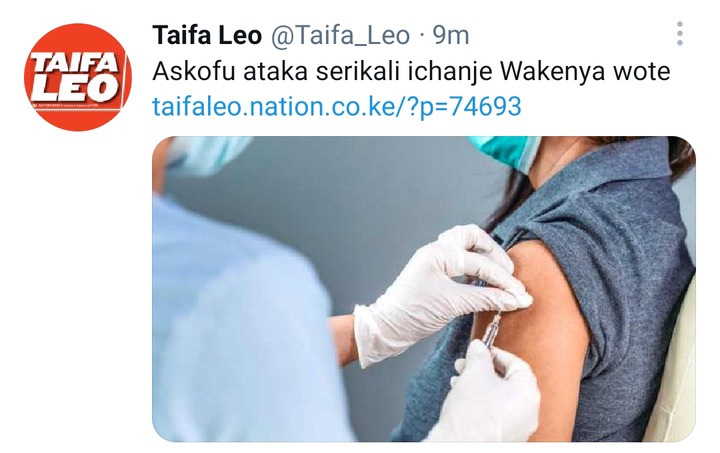 "I urge the government to ensure that there are enough vaccines to meet the expectations of many Kenyans who are waiting to be vaccinated. All Kenyans regardless of caste in society have the right to such protection, "said Bishop Kimengich.
The bishop expressed his hope for the government to seek more immunizations for Kenyans who are ready to be vaccinated.
The second phase according to Mr Kagwe is expected to run from July 2021 to June 2022, when more than 9.7 million Kenyans will receive the vaccine.
Bishop Kimengich praised President Uhuru Kenyatta for shutting down five counties in the fight against the virus.
He said the number of Kenyans infected with the virus had continued to rise, and therefore President Kenyatta's decision to close the five counties was justified.
'Covid-19 continues to undermine our country, there are currently many Kenyans infected with the virus. It was a wise decision for the president to close the affected counties following advice from experts, "said Bishop Kimengich.
He urged Kenyans to obey orders that are intended to benefit the country.
Content created and supplied by: JNews.KE (via Opera News )