A video of one one house help praying while shedding tears has caught the attention of Kenyans. The viral clip that was shared on social media shows the lady asking God to help her out of the foreign country. She went there as a domestic employee with prospects of her dream of working abroad coming true. However, what she met there was contrary to her expectations.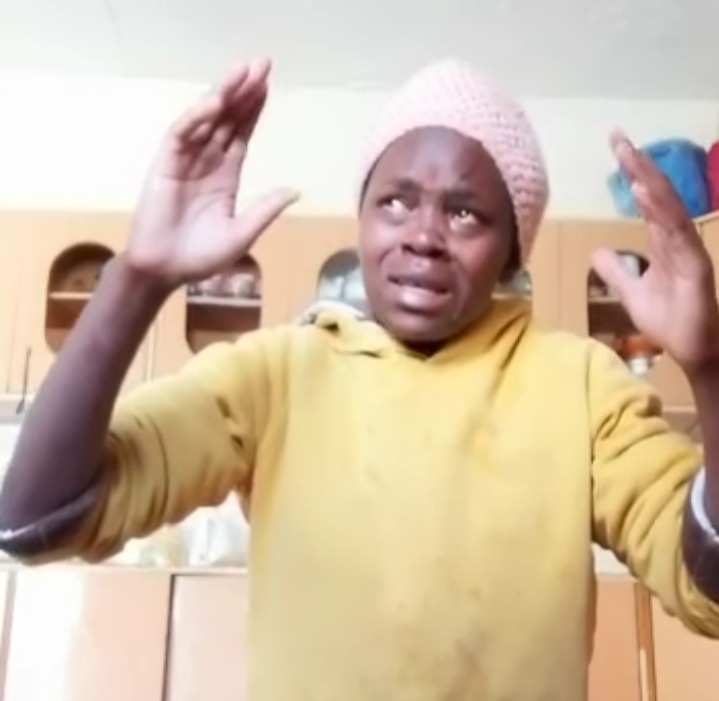 Photo: Courtesy
The young lady left her home in Kisii to Saudi Arabia where she was promised a lucrative opportunity. According to her, the job came as a blessing since she had to support her family through it. All hell broke loose when her employees started mistreating her.
In the prayer, she knelt down and asked God to see her through the painful experience. She burst into tears amid her humble supplication and later into a song.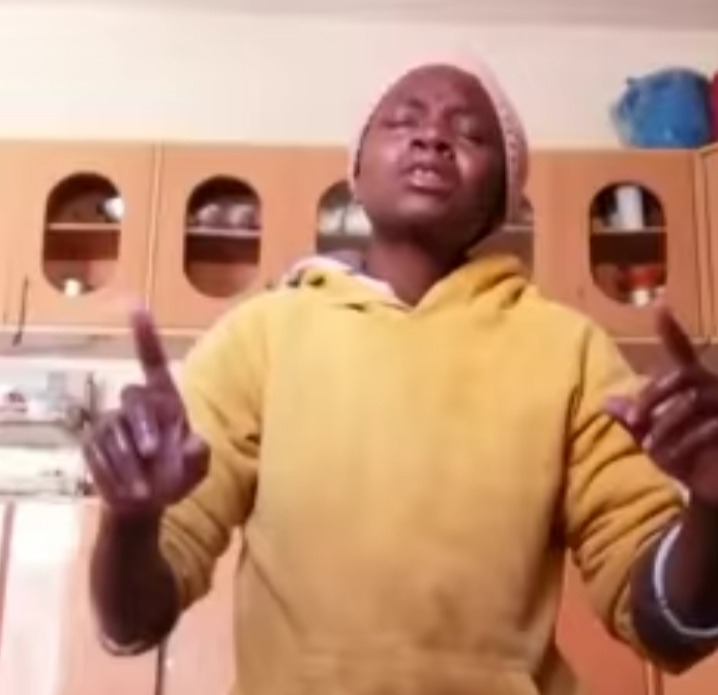 Photo: Courtesy
Netizens felt pity for her with a number wishing to offer help for her to come back to Kenya. To many, God had received her petition and seen what she was going through in the hands of her bosses. "God will sure take you out of that house," read one of the comments.
Similar cases of Kenyans being mistreated abroad have been reported in the past. It is advisable for any person travelling abroad to follow proper channels, and at least have a close friend or relative in the foreign country that can be of help in case of such a case.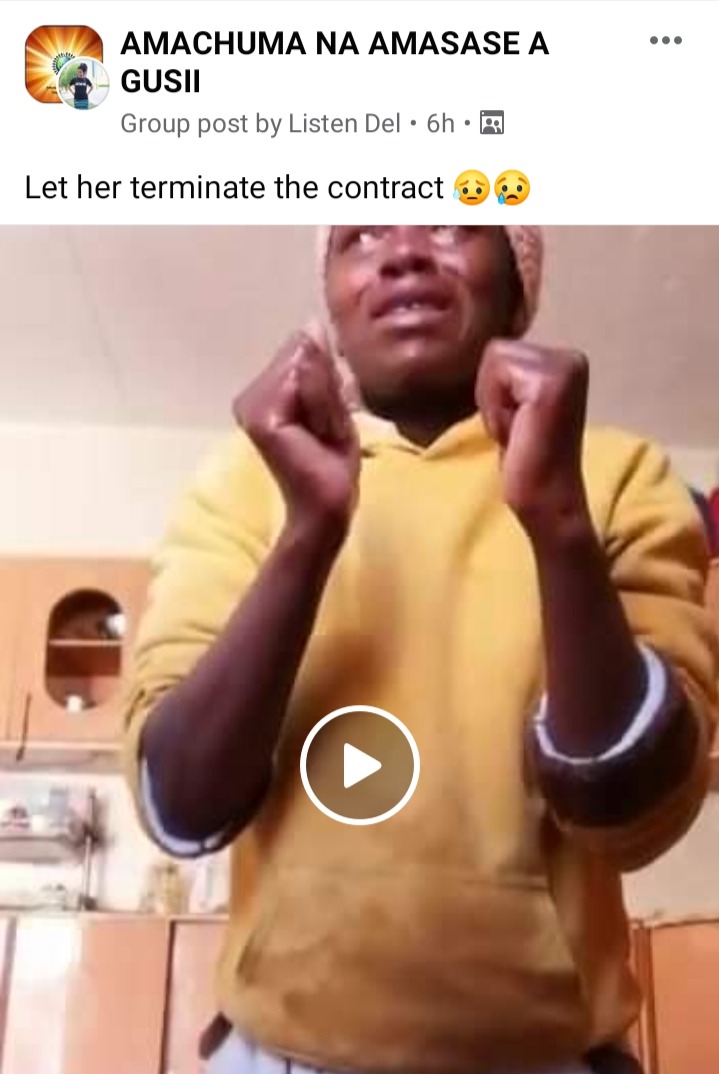 Here is what Kenyans had to say: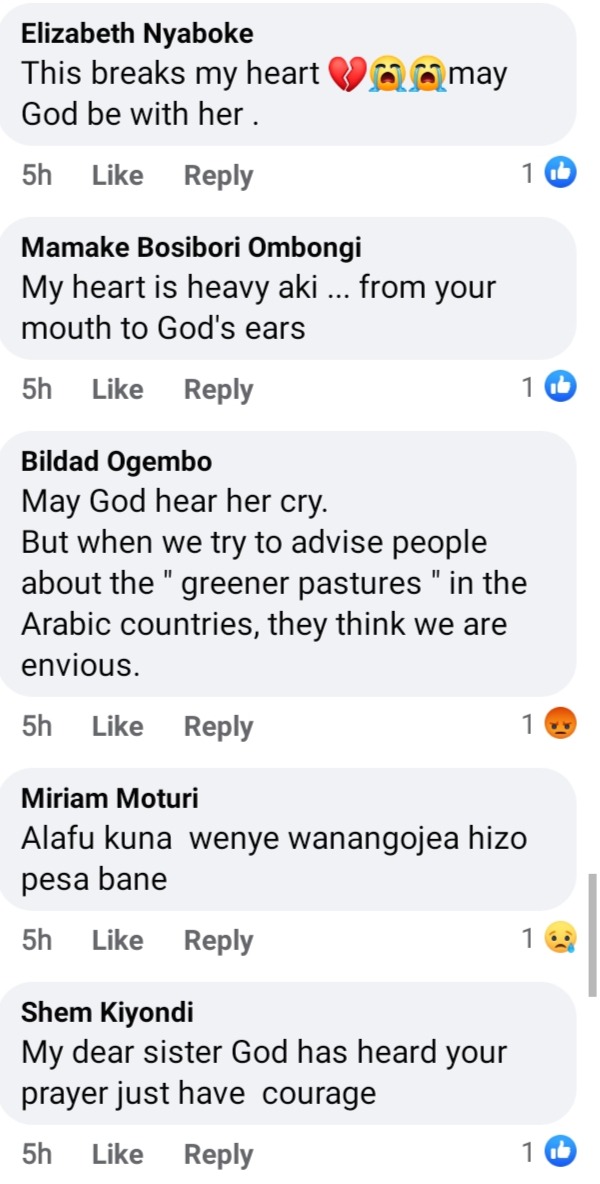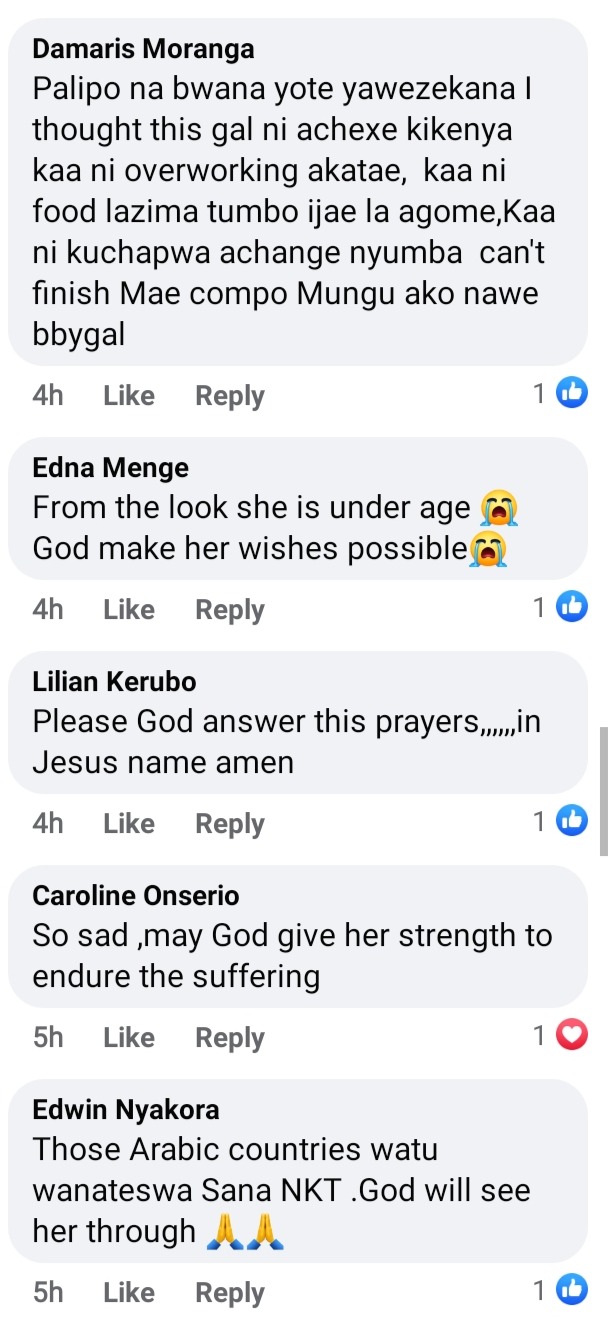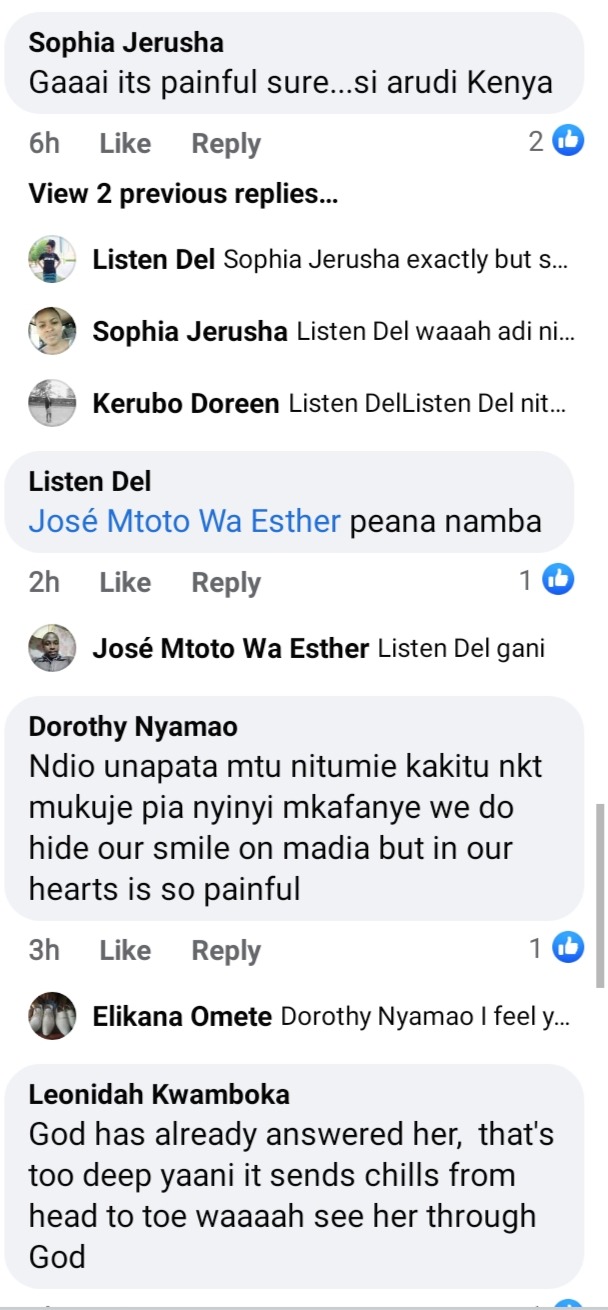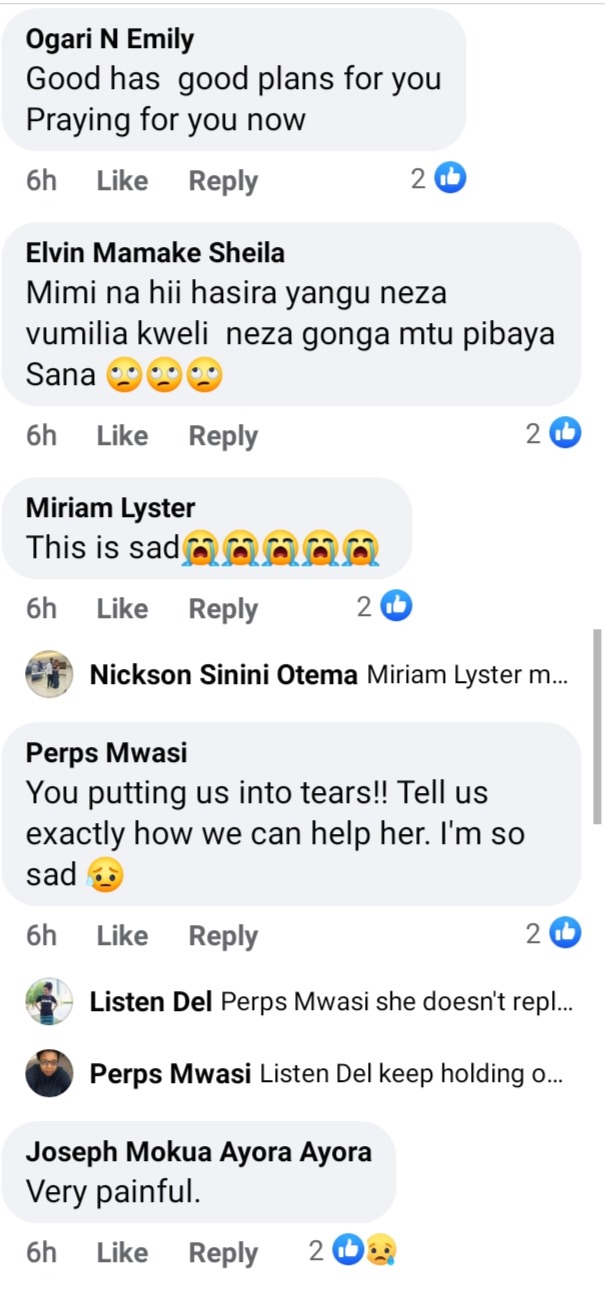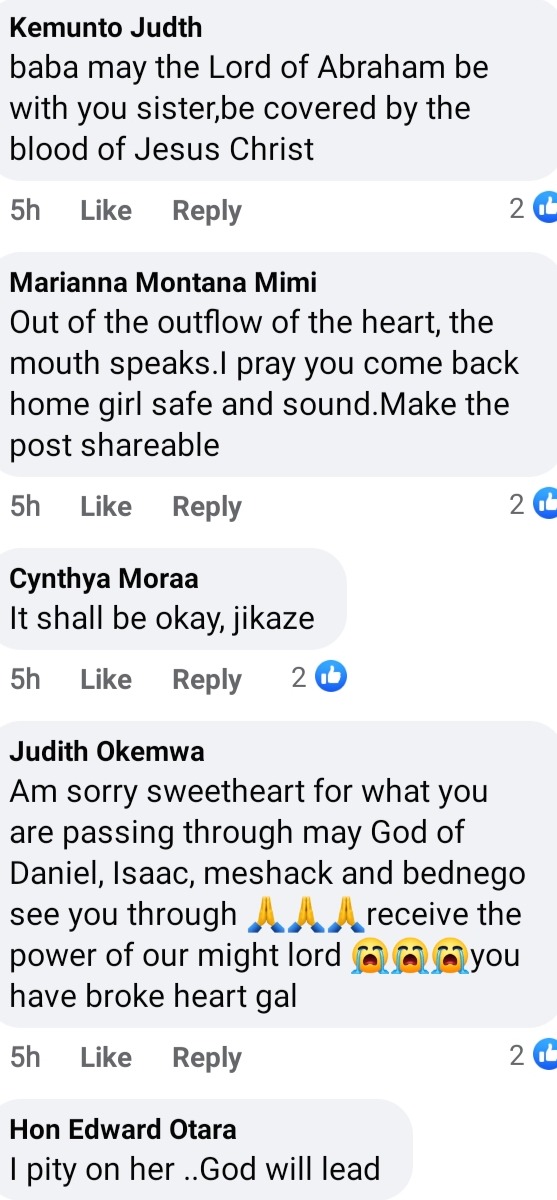 Content created and supplied by: Culver (via Opera News )