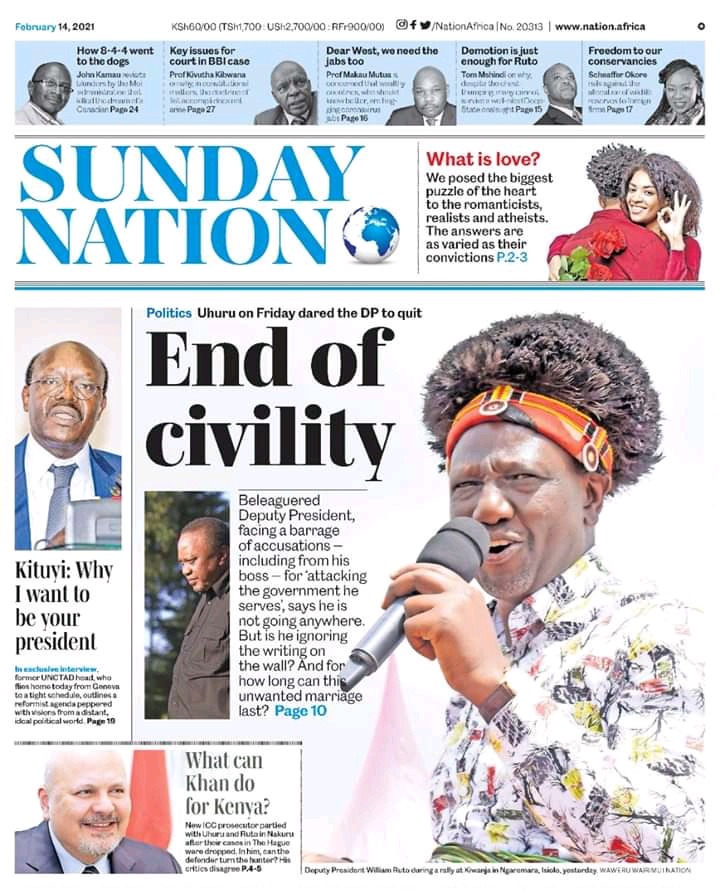 Several accusations has landed Dp's way including those from the president his boss for attacking a government that he servers and worked hard to get it in office, says he is not going anywhere. For how long will this unwanted twisted marriage last.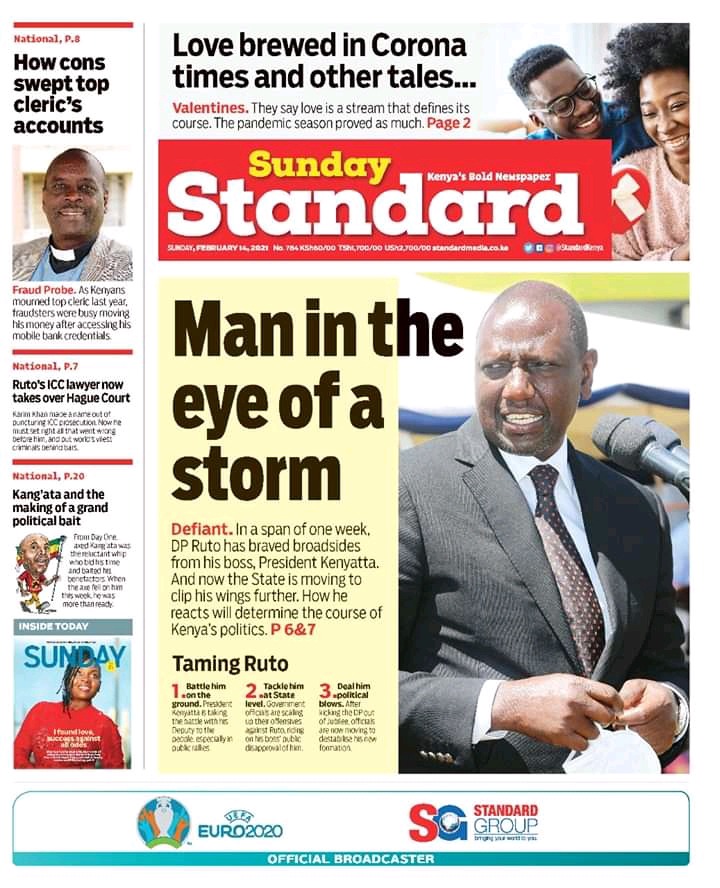 Waves directed to Ruto are being added mor ppwer to see if he will finally succumb to it's strength. In a span of a week has faced his boss president kenyatta head on amd now tge state is moving to clip his wings further.
KARIM REPLACES BENSOUDA. British human rights lawyer Karim Khan is the new ICC Prosecutor. Khan also DP Ruto's ICC lawyer takes over Hague court from Fatou Bensouda, Khan represented Ruto during 2007/2008 PEV cases at The Hague Court.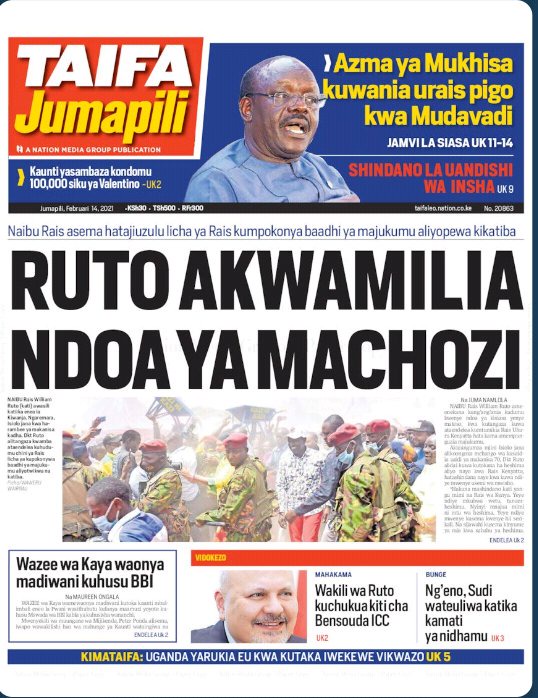 Deputy president yesterday responded to the president remarks that any one in the government that is unsatisfied with its governance should quit and leave those that are okay with the government continue to enjoy its fruits. Ruto say's he will not resign despite the president releaving his duties constitutionally assigned to him.
Content created and supplied by: 05_k (via Opera News )