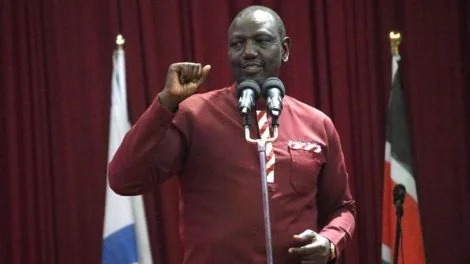 One of Ruto's top allies has today leaked details of a secret night meeting that was held by the Jubilee leadership. The meeting was chaired by the Interior PS, Karanja Kibicho. The late night meeting had only one main agenda, to discuss the fate of Hon. Kangata after his BBI letter stirred the nation.
There was a high level of Jubilee attendance telling Kangata to retract his letter. However, Kangata has declined saying that he can't retract on something that he did in good faith.
In the meeting Kangata told the Jubilee leaders that Kenyans more so the political class must develop a culture of telling the truth. He said that voters must be taken serious and should not be played with what they tell the leaders.
Kangata said that he can't withdraw his letter and he still has conscience about it. He said even if the president and the party ignores for him he would have done his part. Hon. Kangata said that he wrote down his thoughts and one day he will be remembered for his views and intentions to shape the electorate on official record.
Kimunya told him he can't be the only one who is right and the rest to be wrong and yet they too have voters whom they represent. Kangata even promised to reproduce an entire script that is more detailed when the right time comes.
Because Kangata had refused to retract the Jubilee leaders promised to convene a press conference for him to resign. Kangata said he would rather leave than retracting on something that is pure truth.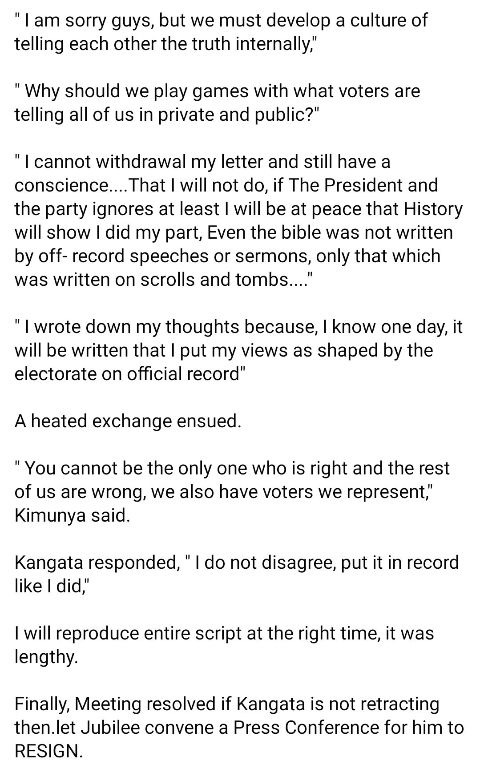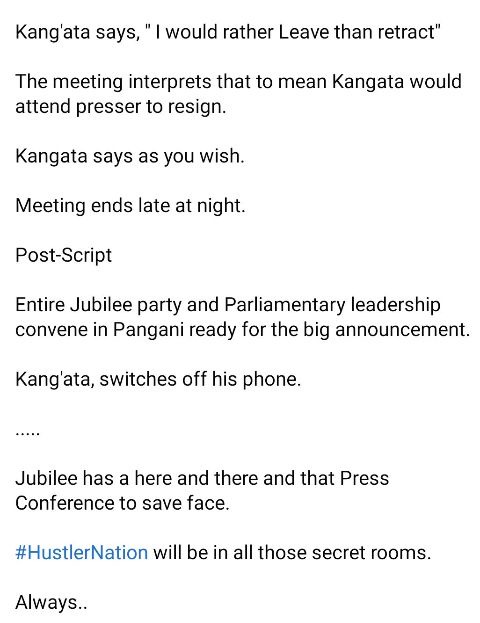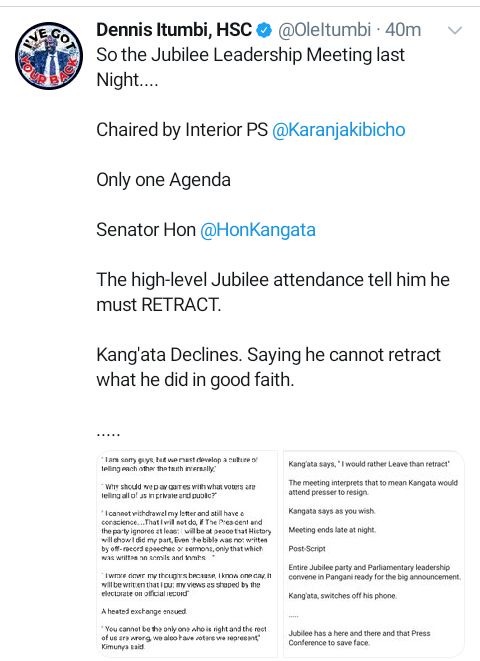 Content created and supplied by: Samatar123 (via Opera News )