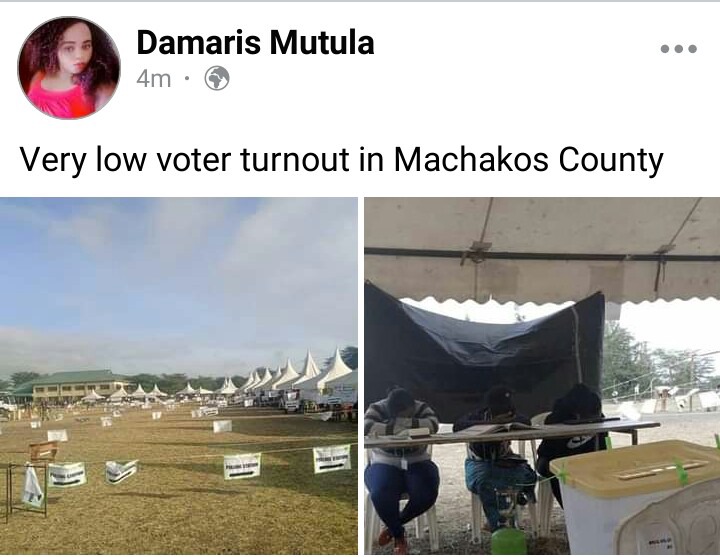 The voting exercise which started at around 6am is currently is underway with different polling stations recording a low voter turnout in Machakos.
To curb the spread of Covid-19 which has caused more harm than good, voters were required to wash their hands before queuing.
Addressing the media earlier, Machokos County IEBC deputy returning officer expressed some hopes that voters will turn out in large numbers to cast their votes as time goes by.
However, basing on the photos making round on social media, various polling stations had a dismal number of voters.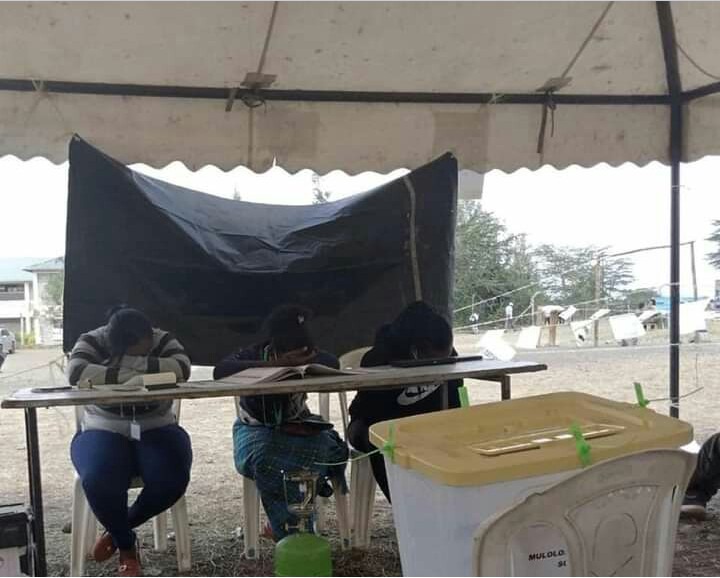 From the a photo shared online, IEBC officials are seen having a nap which is a clear indication of low voter turnout. 
Unlike the by elections which were recently conducted across the country, no incidence has been reported except for a man who was captured red handed bribing voters at Masii. In the video that since gone viral, the man is seen being frisked.
Content created and supplied by: SamMunyaka (via Opera News )