Raila Odinga's Latest Attack On William Ruto Sparks Angry Reactions From Kenyans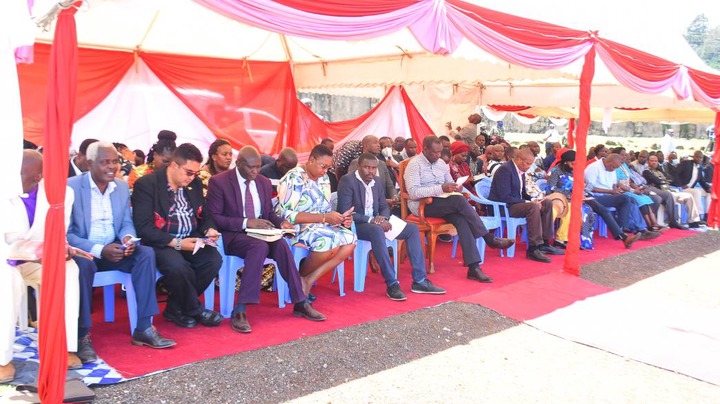 Orange democratic movement (ODM) party leader Raila Odinga is largely expected to be among the contenders for the presidency once the term of president Uhuru Kenyatta expires in 2022.
His biggest challenger for the country's top seat appears to be deputy president William Ruto whom he has been directing fierce attacks against Dr Ruto.
Today, the ODM leader has once again launched an attack against Ruto today. The former premier tore apart Ruto's hustler nation narrative saying that it is the wrong path for the country to pursue.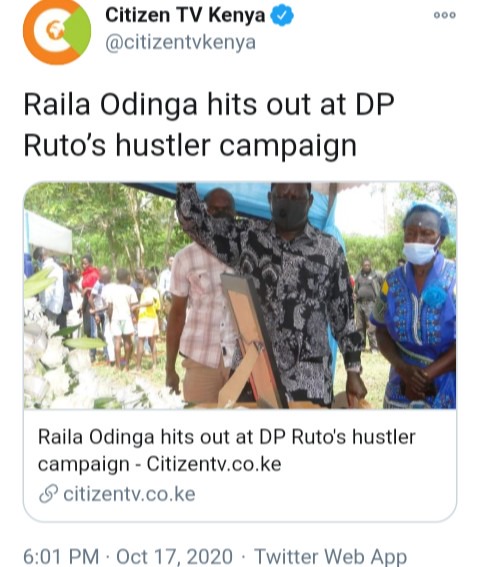 Kenyans were however left unimpressed by Raila and questioned the agenda that he has for the country apart from his frequent talk about the BBI. Others castigated Raila for double standards.
Clifford Saad: Continue to hit out..ruto is busy solidifying his vote..na ww uko apo hitting out..2022 utakimbia supreme court.
Small Axe: Is it that Raila doesn't understand the meaning of the word campaign? Preachers of water who drink wines!
Sai boy: Aaache wivu huyu mzee,si walikosa ubunifu wakati wao,wamuache Ruto afanye Mambo yake.
Githinji: Wouldn't it have been easier if he proved that BBI is about the common mwananchi (Hustler)?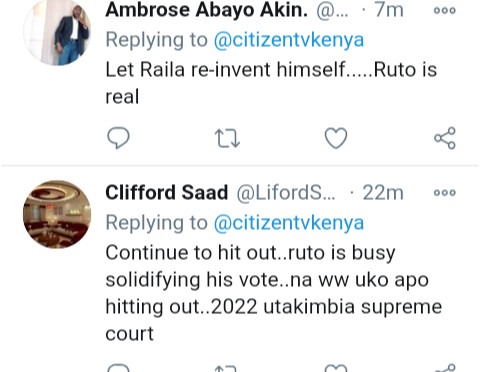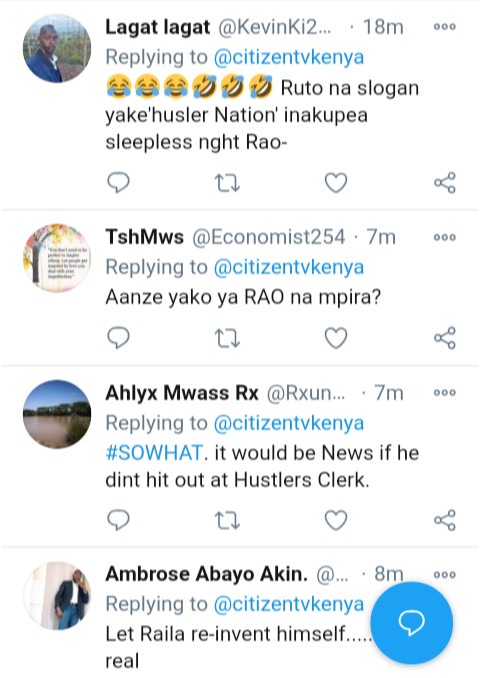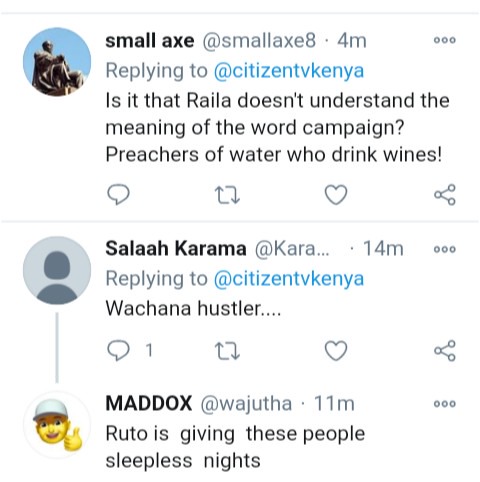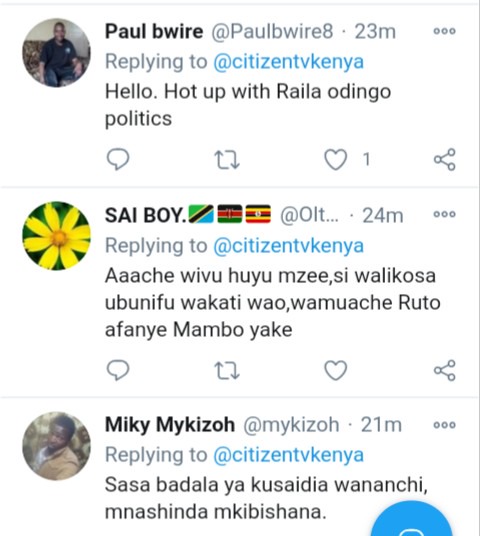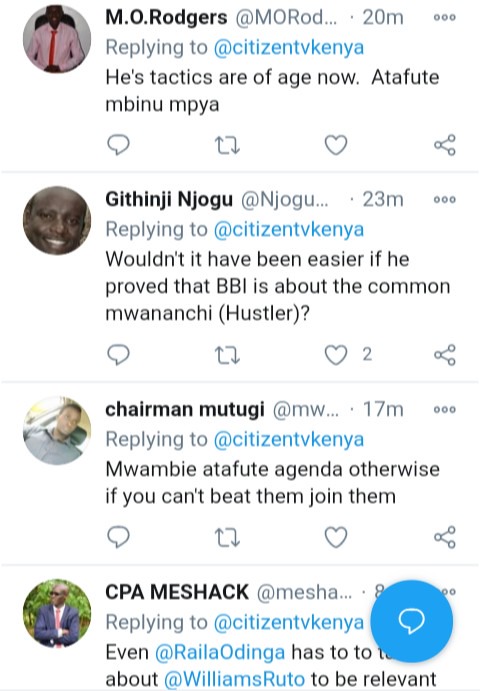 Content created and supplied by: Pufu (via Opera News )