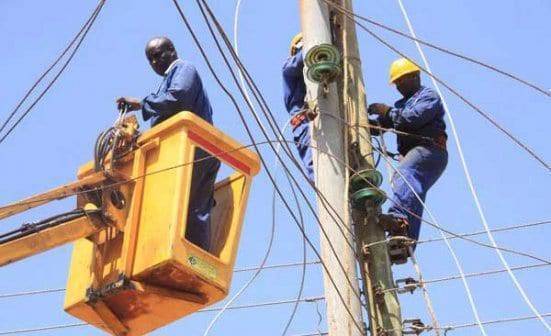 Kenya Power has scheduled another long blackout tomorrow which is expected to affect various places across the country. The power company has made this communication via their official Twitter account. You should check if you area is in the list below.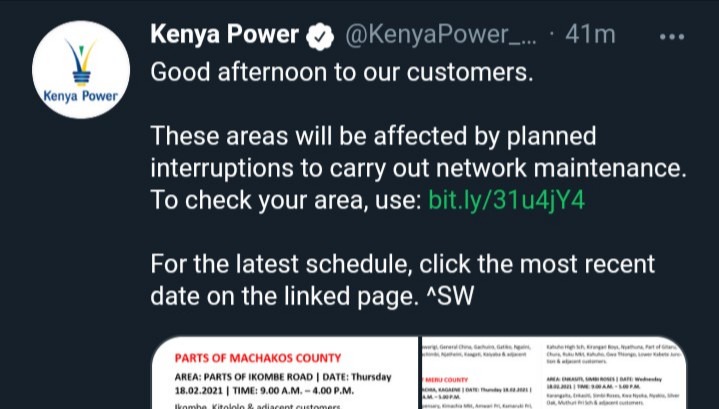 The Kenya Power and Lightening Company is a major contributor to the development of the Kenyan economy. This is usually through the supply of electricity which is a crucial resource in the production process. Many industries, processing factories as well as businesses require uninterrupted power supply for their daily operations. This ensures continuous production in a firm. Small scale customers like barbershop and salons are also affected by the outage as well as homes where power is used for domestic purposes. Some people uses electricity for agricultural activities like operating farm machines and lightening. These activities get interrupted during blackout. Large industries and businesses may afford to use other power sources like generators while some others may not afford hence leading to losses.
The reason why the Kenya Power interrupts supply of electricity is in order to facilitate maintenance and upgrading services of the national grid system. The company also carries out repairs to sabotaged power supply systems. Another thing that the power company has been carrying out lately is the cracking down of the illegally installed power. This is why the public should be aware and always ensure that they get power connection from the licensed Kenya Power officials.
The Kenya Power works hard to ensure that they provide the best services to the public. Despite this, there have been complaints alleging poor services from the power company. Note that KPLC is a monopoly in the sale of electricity in the country and this nature may make the company be reluctant in service provision to the final consumers.
Having learnt the above concerning the Kenya Power, it is very crucial to note that the company will shutdown the supply of electricity tomorrow in different parts of the country. The Kenya Power is expected to interrupt the power supply in different parts of Machakos, Makueni, Nandi, Laikipia, Nyeri, Kiambu, Meru, Kwale and Mombasa.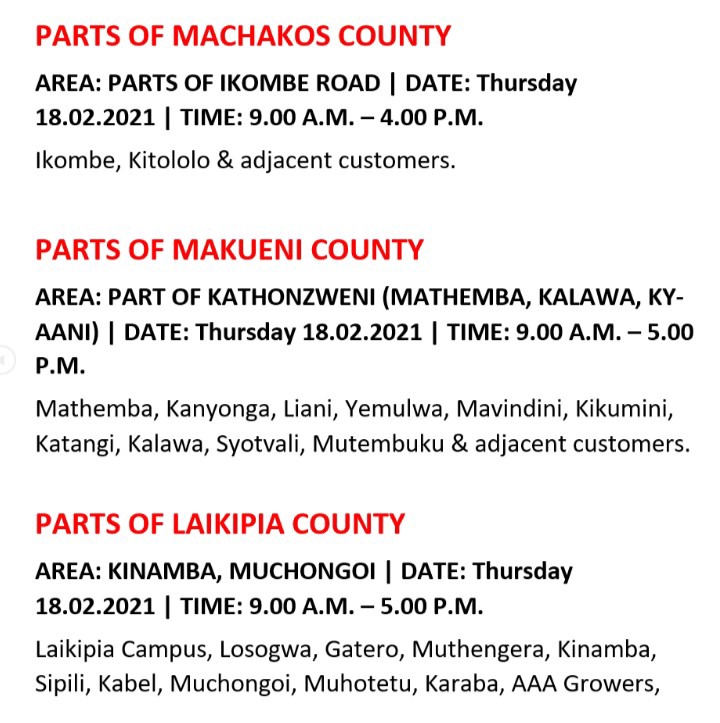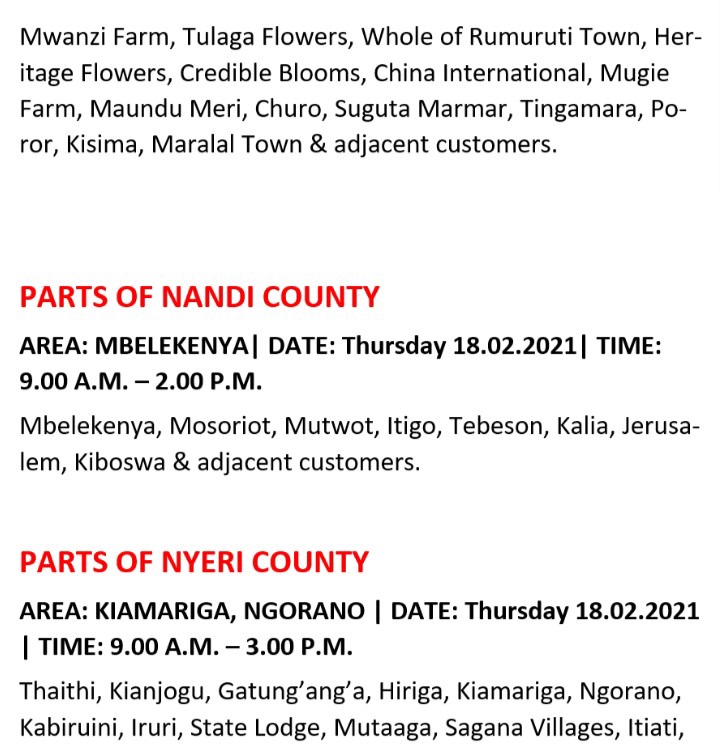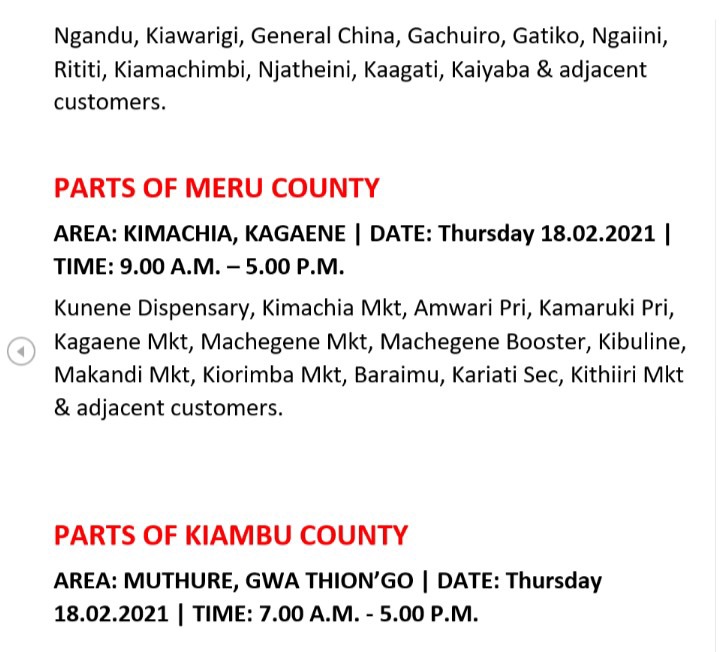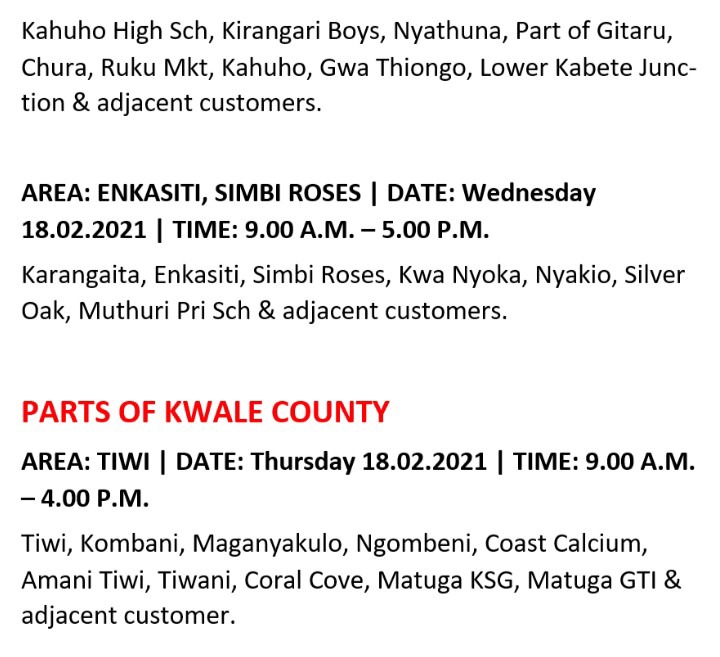 Content created and supplied by: KenyaPower (via Opera News )