"Another comrade dies in the line of duty, we need Men's conference ASAP." Kenyans react after another man dies while in act. For God so loved the World, that he warned over age men not go more than one round with slayqueen and whoever disobeys his rule shall die in the line of duty. Based on my intellectual capacity and my vast knowledge, tactically and tentativelly, right from the beggining of times especially in the light of Ecclesiastes I have come to a concrete, definite and profound conclusion that I have actually nothing to say concerning our fallen hero. Let's just get through some of reactions and comments from Kenyans.
Dorine Ominah: Some women are so unfair. Anyway may he rest in peace he tried his best.
Vitalis Kutto: It should now be declared a national disaster just like covid. This last supper is really clearing men.
Cosmas Kipkemoi: Died in line of duty. Guys please make sure you attend this year's Men's conference we need to address this seriously. We cannot continue loosing our members.
Edwin Kinoti: He is a legend. For the love of mankind, he gave up his life to please the girl child. Shine on your way might warrior.
Shikuh Nduta: So sad we have lost a hardworking man and a caring man in the line of duty. Rest in peace soldier.
Midusa Wuod Eliva: This Must be the theme of discussion during our Men conference meeting as always scheduled on 14th February yearly. No more deaths in relation to this as we soldier on to come up with a valid concrete solution to this.
Timothy Sewe: That's the formula God is using to eliminate those that doesn't want to retire. Eventually young men will conquer beautiful young girls.
Dave Davey: He died a hero, the gun was still pointing up. Others let's soldier on.
Doreen Ngeno: A moment of silence please. This is sad, what's going on, men should arrange a conference at least to talk about this.
Kibe Joe Makwila: So sad we have lost another gallant soldier who died in the line of duty, our fallen soldier rest in peace comrade.
Proff Brian Ongeri: We only demand for public viewing of the body outside Kahawa barracks just like Moi. Mzee has just rested happily in the line of duty. Also 3 gun salute this evening in all our homes tonight in honour of our departed hero.
Nelson Silakwa: We are sitting on a closed door meeting this evening together with other comrades (skinny men society, Stingy men association, Team mafisi KE, Sponsors association of Kenyan) and many other recently registered groups. We are deeply concerned on how Sponsors association of Kenya is failing us by unmarking themselves in the field of fire and dying on the line of duty. Agenda of the meeting will follow soon.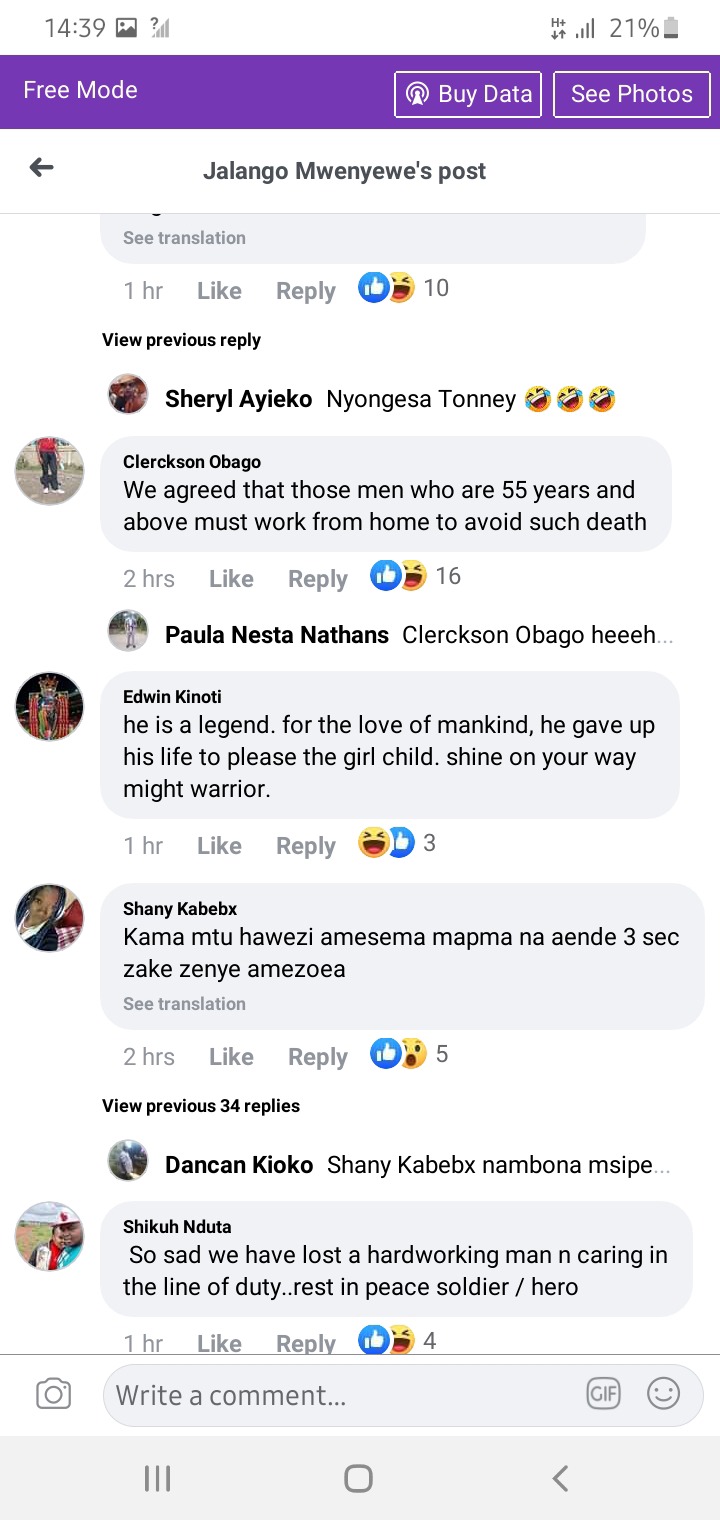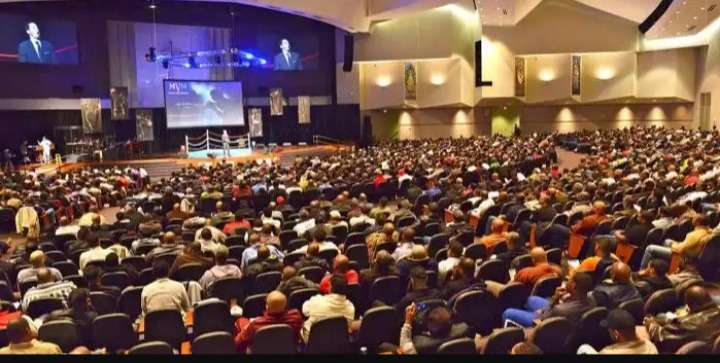 Alex Kipngongo: We should have a national conversation concerning this issue, parliament should resume ASAP, this issue is urgent.
Your comments concerning our fallen hero.
Content created and supplied by: SYSTEM-YA-FACTS (via Opera News )