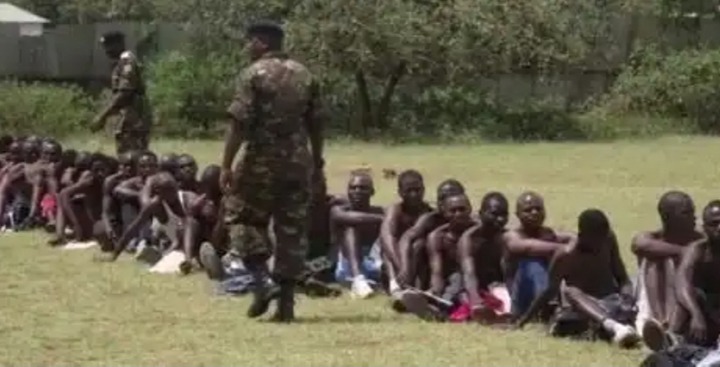 A visually impaired mother who walked more than 10km to support her son during the ongoing Kenya Defense Forces recruitment exercise is a testimony of hope. According to the Standard Newspaper, Rose Wanjiku walked from her Gatugura village to General Kasam in Gichugu Constituency, Kirinyaga county. Some Kenyans online have appreciated her saying she is braze while others have expressed empathy at her dedication and love for her son.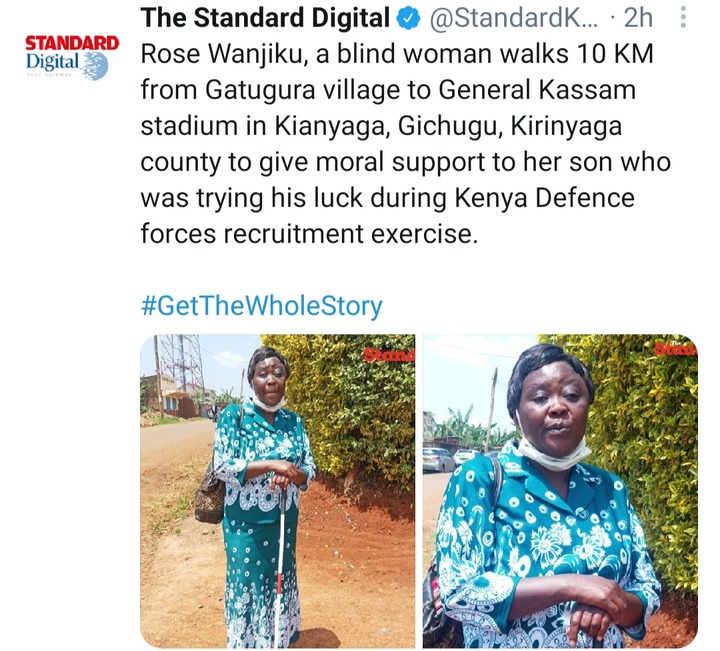 The Kenya Defense Forces held recruitment in Gichugu Constituency today to pick recruits to fill various vacant positions. Although, the KDF recruitment is merit-based a section of Kenyans felt that KDF should consider Rose Wanjiku's son.

It is essential to note that the KDF recruitment offers opportunities to young people who ultimately use it as an opportunity to help their parents out of poverty.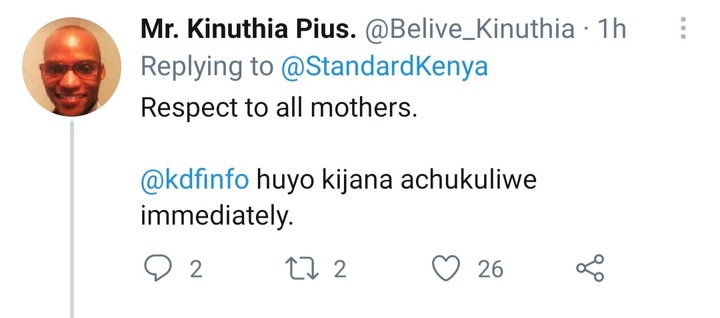 The actions shown by Rose Wanjiku show how far parents can go to support the dreams of their children. Therefore, Kenyans have wished Rose and her son good tidings in their quest to improve their social and economic lives and for the people around them.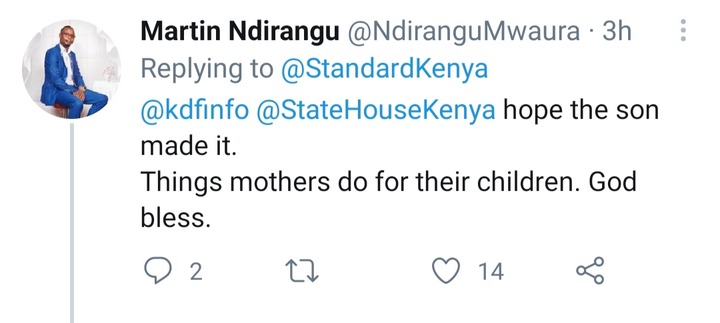 Content created and supplied by: SOduma (via Opera News )