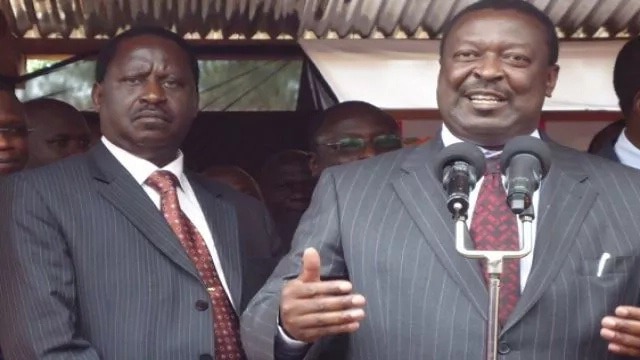 Political analyst Muavi Nguyi has revealed as to why CORD leader Raila Odinga may not take part in NASA being worrief of Amani leader Musalia Mudavadi.
According to Nguhi, Raila has been holding National meetings to talk about how some lesders are corrupt in the country.He was claiming that he is the best person to suit the place and handle them.
Nguhi said that whenever he does something, he is executing a scheme , his flip flopping on matters of corruption is too obvious for a man who is experienced and he just know that we will discover him.
He has become unpredictable because since he has been loosing national elections and he has been telling Kenyans what they want to here . All his promises to Kenyans have never been fullfiled hence he is worried about Mudavadi.
He has to look for ways to unite Kenyans so that to avoid unnecessary talks which cannot give out solution to Kenyans.
Content created and supplied by: Felixsonga (via Opera News )