Can you imagine that a member of parliament,earning over 1 million shillings,can still be 'poor'? Joking,Right?Yes,this is very possible when the MP chooses to lead a simple life despite having the power that is usually characterised by opulence and grandeur.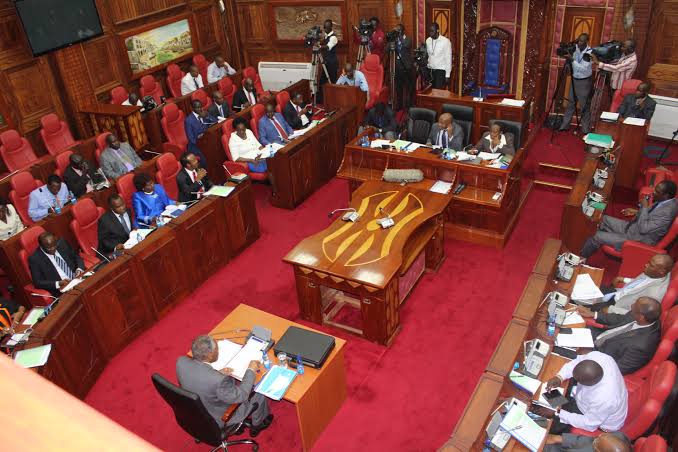 The Senate in session.Photo; Courtesy
In the senate,there is one member who has been referred as Kenya's 'poorest' senator;the now embattled Murang'a County senator,Irungu Kang'ata.
Irungu Kang'ata,is the current majority chief whip of the ruling Jubilee Party,and has recently been under fierce attack by President Uhuru Kenyatta's lieutenants over the leaked letter to the media that has caused hot political debates in the country.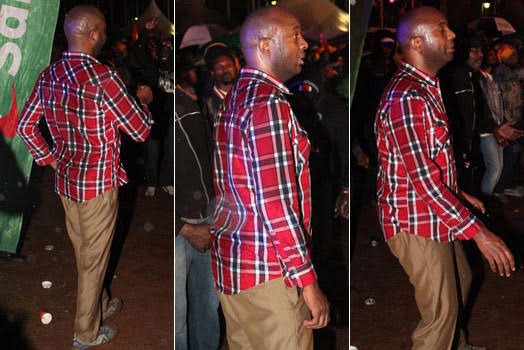 Photo; Courtesy
Some are supporting him,saying that he spoke what majority of Kenyans on the ground are feeling while others are criticising him for embarrassing the president publicly,arguing that he should not have leaked the letter.This move might cost him the seat with some Jubilee MPs threatening to dethrone him from the seat.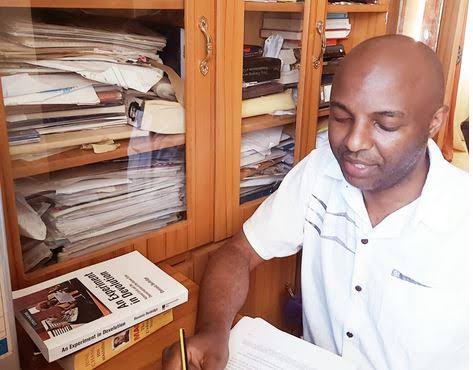 Photo; Courtesy
Besides his rebellious nature,Kang'ata is down to earth man.In an interview with Daily nation,he revealed that he is not a fan of suits and the few he has have been bought in stalls that his colleagues would not want to be seen in.
Those suits put him in trouble at his first time in parliament in 2013.He was chased away by security officers who thought he was an intruder from the parliament canteen.
''They thought I was a driver and asked me to come back with my employer,who was supposed to be the MP.I had to produce an ID and wait for it to be verified,'' he said.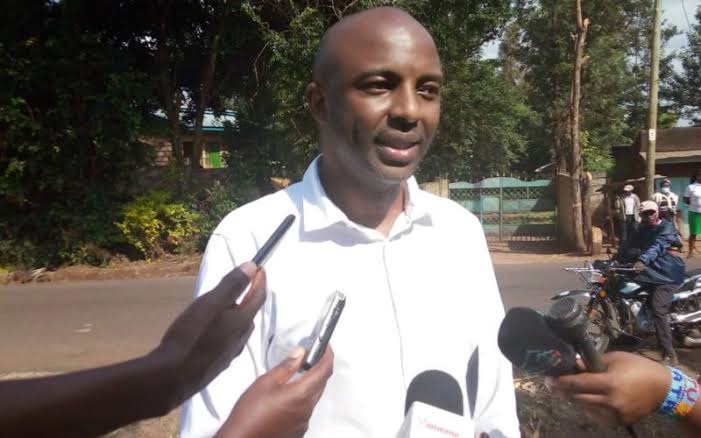 Photo; Courtesy
He owns a phone worth Sh 10,OOO and an old battered Toyota Corcolla.He also owns a Prado which he bought due to pressure from his constituents who complained that he was embarrassing them in high-profile meetings but women groups now use it in ceremonies like weddings of their members.
''I am not a communist.I am a social conservative.As of my lifestyle,I have no answer on why I live the way I do because I just do not like expensive things.It is that simple,'he said.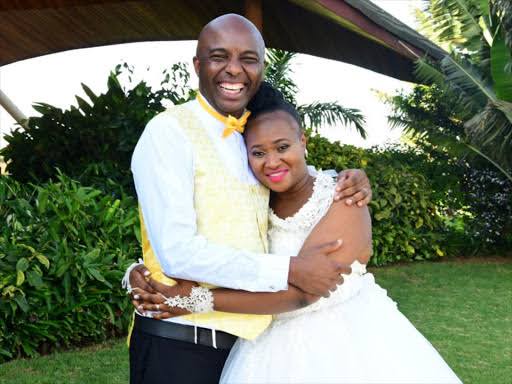 Irungu and his wife.Photo; Courtesy
And if you think it is the first time for Kang'ata to rebel against authority,you are wrong.In high school he was expelled for writing protest notes against injustices that were happening at school.
In University,he was suspended for leading protests against introduction of self-sponsored programmes by public university.He was then serving as SONU vice-chairman.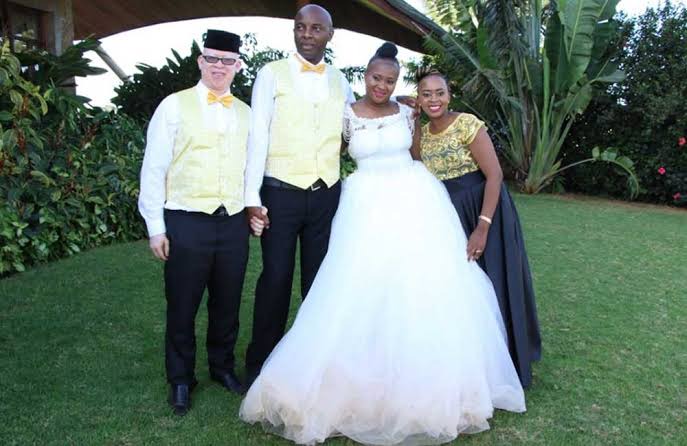 Photo; Courtesy
After suspension,he worked as a Deejay at night clubs in Murang'a before trying his luck politics in 2002.He ran for a council seat,and luckily,he got ellected.And as they say,the rest is history.
Content created and supplied by: KosgeiKips (via Opera News )