1. Political instability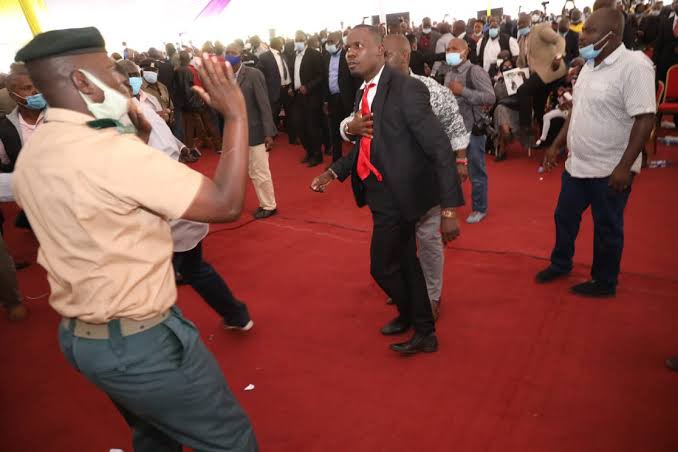 What Simba Arati and Sylvanus Osoro did gave Kenyans a sign of political insufficiency. Fighting in an occasion like that signified a society of differences in political arena.
The major ideologal of political rallies nowadays is to present differences. In front of two prominent leaders including Deputy president and Raila was no more.
2. Leadership inequalities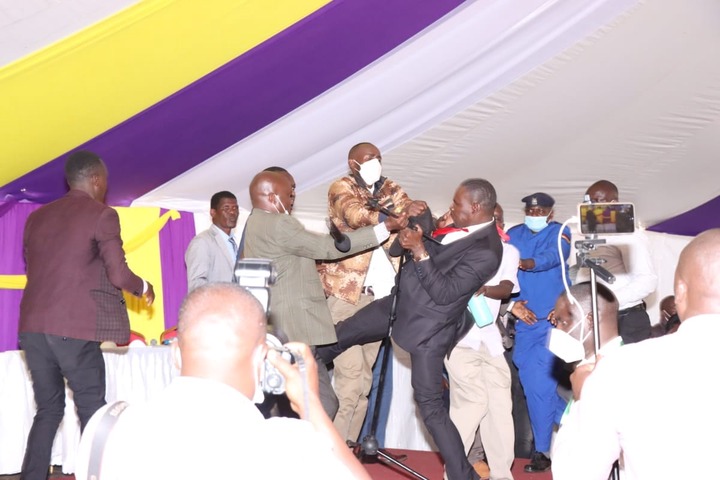 Simba and Osoro fighting in front of Kenyans home and abroad signified looming inequalities when it comes to politics. The formations are under foundation of political discussion.
Communication on stage brought that instability and taught Kenyans that differences are there even in offices. To deduce that much it's possible for politians.
3. Security for leaders
Leaders were seen protecting their boses that is Raila and Ruto. The security guards were seen reacting immediately after the disturbance started.
The later released security guards deputed great deals and managed to secure their bosses.
Content created and supplied by: PaulSherman (via Opera News )