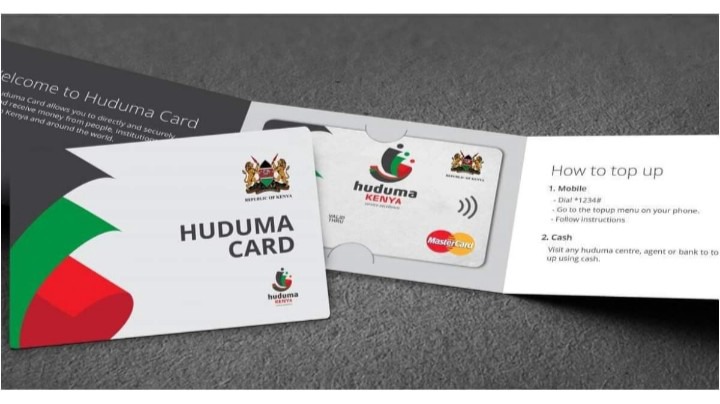 Few months ago, the Government introduced Huduma Number registration where the main was was to help Kenyans have one identify card that will help them access government services in the convenient way possible.
Recently, the government announced Issuing of Huduma Number Cards has commenced at the Huduma Centre Headquarters, Nairobi. The government also announced that all collection points will remain one throughout the weekend.
However, Kenyans have remained with questions on they will be able to get their Huduma Cards since many have relocated to different places away from where they registered for Number. If you are among the people who relocated after Huduma Number registration process, this is how you will do to get your card.
The Government announced that, every registered citizen will get a text message. Once you get the text message, you will select where you can collect your card at your convenience. Once you do that, the government will send your card there to collect.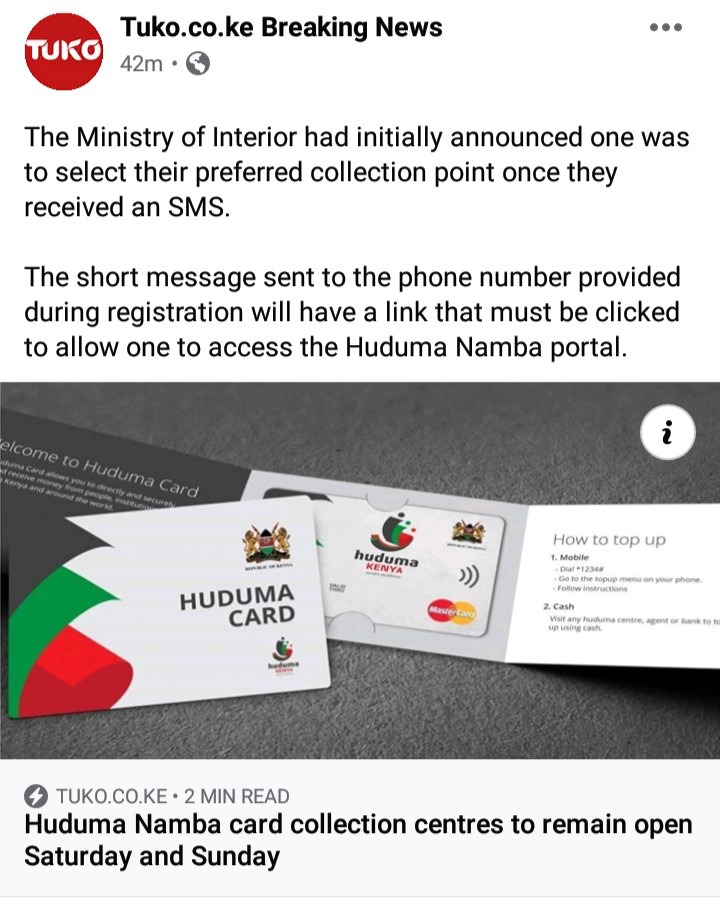 According to the reports by a local source Tuko.co.ke, issuance of Huduma Cards in various counties is expected to commence soon. Every body who registered will be required to available himself/herself at the nearest Huduma centre of your choice to collect your card.
Content created and supplied by: TrendingNews_254 (via Opera News )