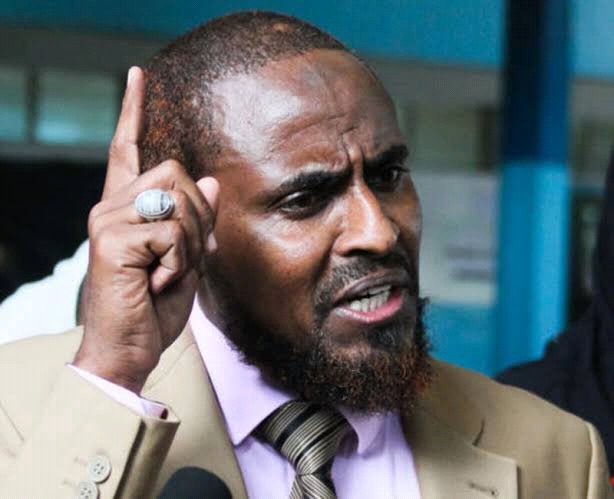 Mwalimu Dida Kinuthia, 2013 and 2017 presidential aspirant, has now brought it to the attention of many on where most criminals in the country are found more than in Kenya prisons.
According to him from his own point of view, Kenyan prisons has only four real criminals in every ten inmates. Meaning the remaining six out of ten are innocent and could have been given unfair trials.
This makes him switch his attention to country's main threat to the growth and development which has all along been the higher level of corruption has always been linked with those at various government offices.
For this reason, the highest number of criminals in the country come from Kenyan government. That is about seven out of ten people in charge of various government offices in the country.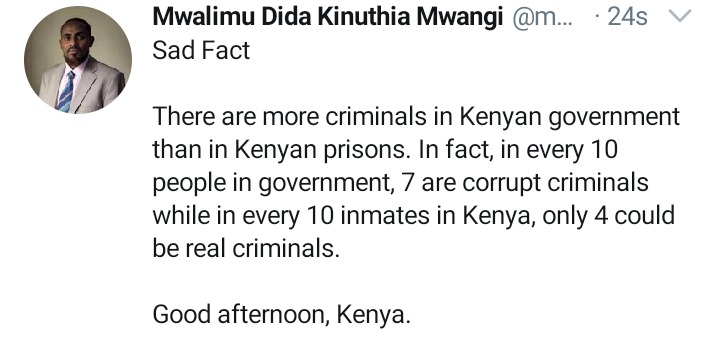 His statistical opinion comes with reference to most of the big cases which has been handled in Kenyan courts on matters of corruption.
Most of the people who have been involved in such big cases have been those holding some government offices and taking some government projects in the country.
Content created and supplied by: JM.MENDOZA (via Opera News )