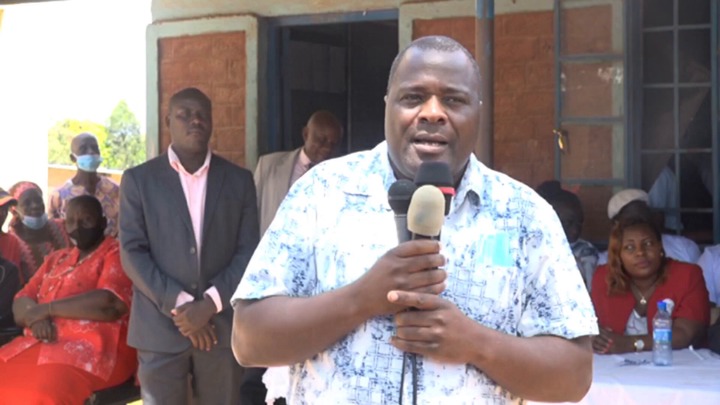 Lurambi M.p
Lurambi member of parliament Hon. Bishop Titus Khamala says that the only way the academic sector can progress is by the Teachers Service Commission considering the youths who meet the standards of getting employment in Kenya.
Bishop Khamala who was speaking after touring Maraba primary school outskirts of Kakamega town to see the ongoing construction of classrooms accused the commission of considering residents from other areas in case of any available chance that usually arises, continuing that the act has promoted poverty and enhanced unemployment not only in the county but Kenya at large.
"The TSC should avoid occasions where teachers from other counties are brought into Kakamega to fill the vacancies of any available chance", explained Lurambi M.p.
He adds that;
"Parents have taken sons and daughters to various tertiary institutions to acquire education and they do have the knowledge of offering essential services to our children like those brought from different counties have", Bishop Khamala has stated.
Lurambi member of parliament explains that various political leaders in the county have taken advantage of campaigning and seeking support for the BBI rather than serving the people who choose them.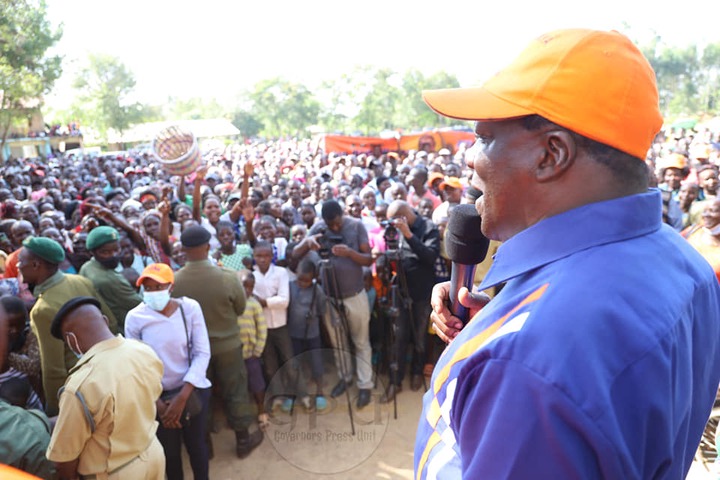 Governor Oparanya in Matungu.
"What is happening now in Matungu is so ironic. Un like we expect our boss to lead in combating and fighting Covid-19 disease, he's busy organizing political meetings that don't meet the rules and regulations incorporated by the ministry of health", Khamala reiterated.
Consequently, he says that it's a high time the Western region has been left behind in terms of development and therefore residents need to think critically and make the appropriate decisions on the type of leaders they need to keep in office.
"Don't be cheated natives of Matungu district. These are days when we need to move ahead and fight for our children", Khamala gave in.
He similarly threatened to sack the contractor of Maraba primary school whom he says that despite being a located lot of finance in the renovation process no presentable structure has been put, demanding him to explain publicly how he used the money released.
"The contractor of Maraba primary shall not continue supervising the work unless he tells us how he used the finance. My warning goes to all headmasters who have developed a habit of using CDF funds carelessly that, I will ensure they lose their work", Addressed Bishop Khamala.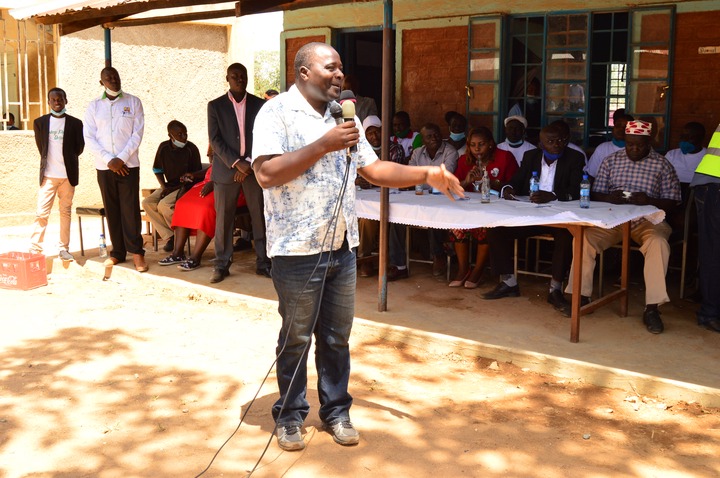 Bishop Khamala
This is the video clip;https://youtu.be/CjqlgUfMVr8
Content created and supplied by: BELLBUT (via Opera News )