Over the past few days Uganda has been facing a pre-election crisis after Bobi Wine who is a presidential candidate in the upcoming elections was arrested at Nalufenya. This led to protests across the capital city of Kampala and property worth millions of shillings was destroyed. Bobi was however released on bail after being charged for holding rallies likely to spread Covid-19.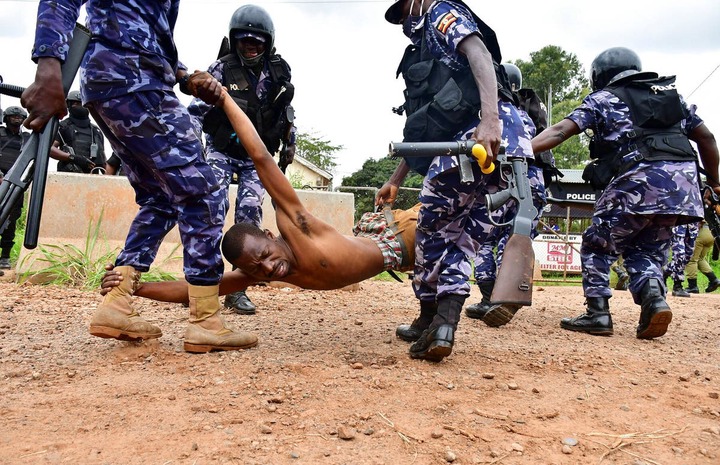 The death toll according to the Ugandan media has now hit 37 and scores of people have been injured. Police were captured harassing and mistreating the protesters in several videos that went viral.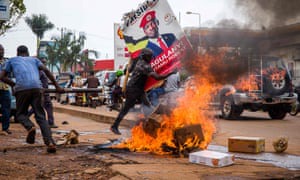 NRM which is the party that is most popular in Uganda has actually been holding its meetings while having no interruption from the police. Museveni has been the Ugandan president since 1986 after he took over power from Milton Obote. Museveni is seeking the votes of the Ugandan citizens to extend his reign in power to at least 40 years.
Wine on the other hand has amassed a large following among the Ugandan youth, attracted by his bold criticism of the government, often in his song's lyrics.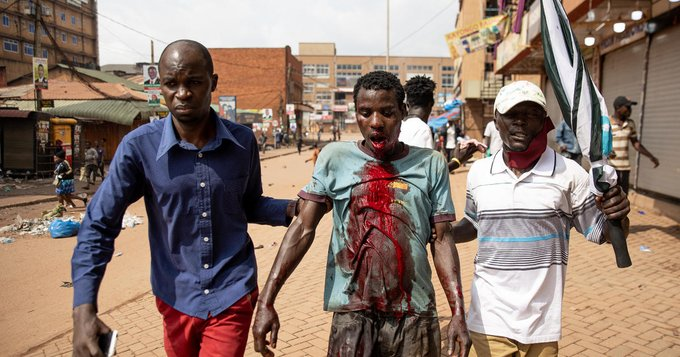 Police spokesman Fred Enanga said the arrested protesters were involved in violence, including targeting members of the public who do not support Wine's National Unity Platform (NUP) party.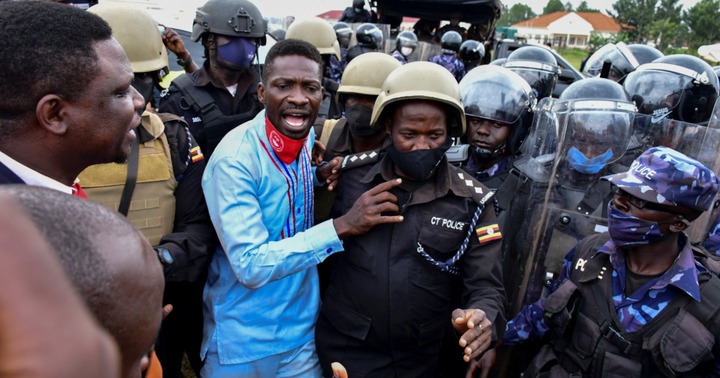 "What we have seen in the last few days, that is violence, vandalism, looting, intimidation and threats, are crimes that were being committed [against] people who are not pro-NUP. This is not something that we can tolerate, " Fred said during a press briefing.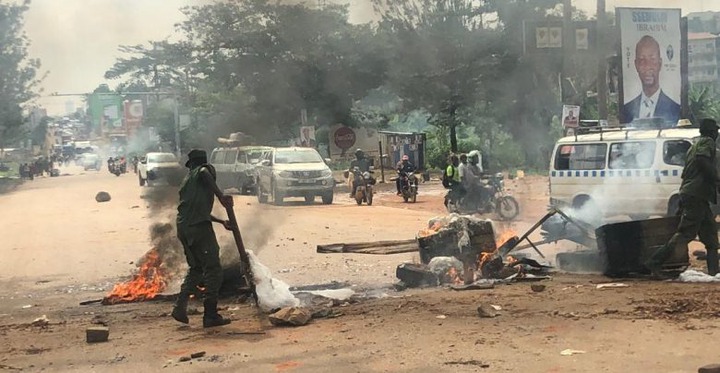 Below are additional images to the state of affairs over the past week in Uganda.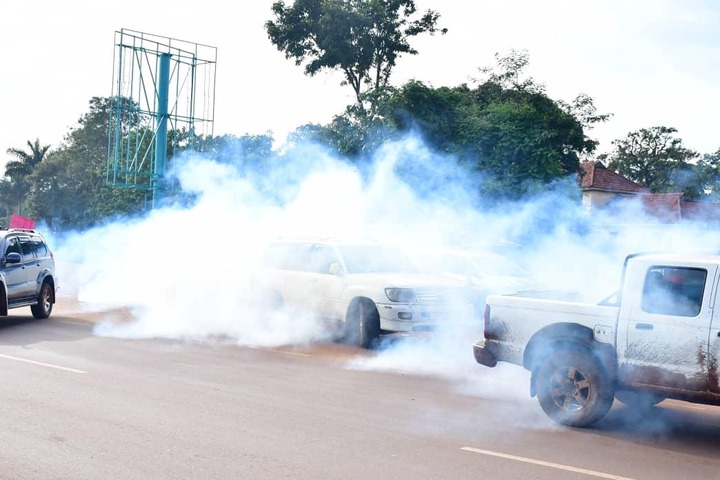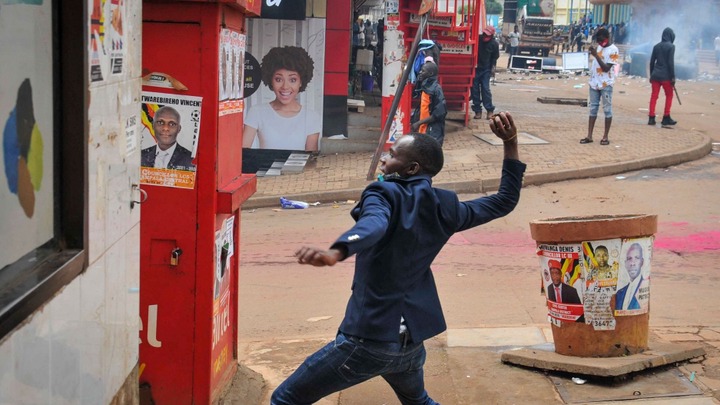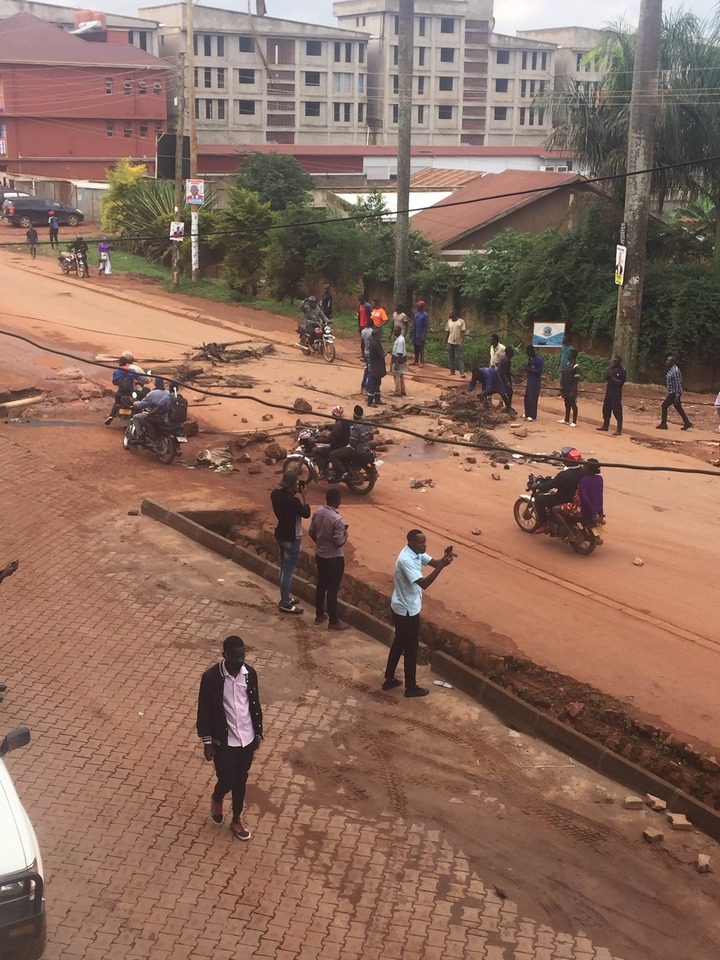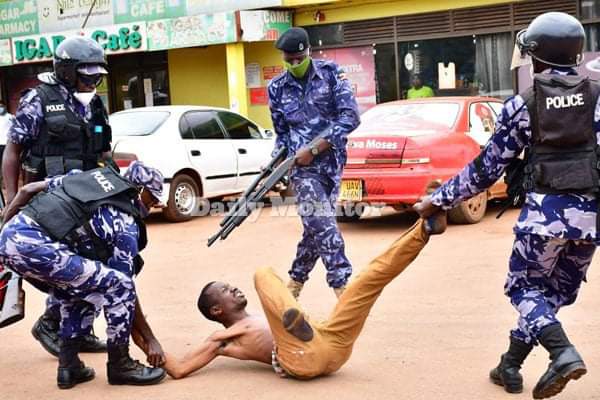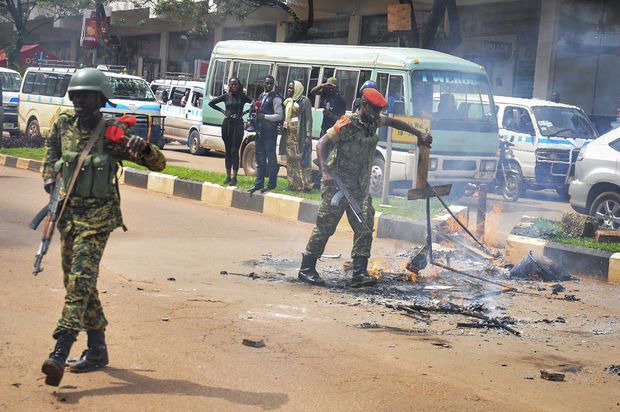 Feel free to leave a comment and hit the like button. You can also follow me for more interesting articles on a daily basis.
Content created and supplied by: Young254 (via Opera News )