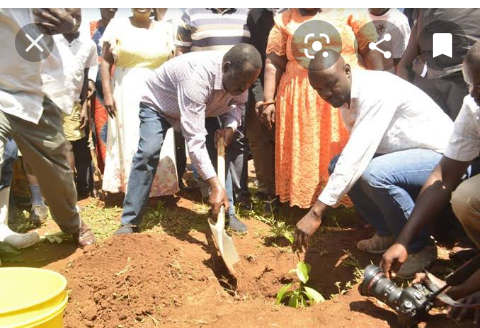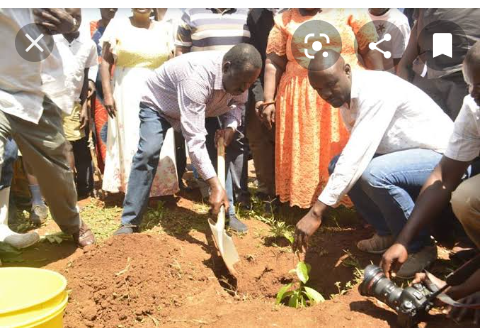 Three activists; Michael kojo,walter opiyo and avance oloo have sued coca-cola company for allegently destroying a "sacred" fig tree that was planted by Raila odinga in posta grounds in homabay town seven years ago.
They want the court to compel the company to facilitate ODM leader Raila odinga in visiting the place and plant another tree in the same place.
In central, the tree is considered as sacred.
Similarly, in nyanza, its shade is used for elders during their meetings.
It was planted on August 2, 2014 on his political tour in homabay town. It is believed that it was to rescue nyanza from political and economic woes.
It was 3.5 meters long before it was cut on march 25, 2017 by a driver who was reversing a toyota pick-up belonging to the company and didn't notice it.
The case was reported to Homabay police station under OB NO. 16/25/3/2017.
The company tried to bring another one that resembled it but ODM supporters were not impressed by it since they watered it every morning before it was cut.
Justice G. Ongondo has scheduled the case for hearing from june 21,2021.
Should coca-cola company pay for Raila's visitation to plant another tree?? What's your view?
Like,,, share comment and follow for more updates.
Content created and supplied by: Vinnymutua. (via Opera News )