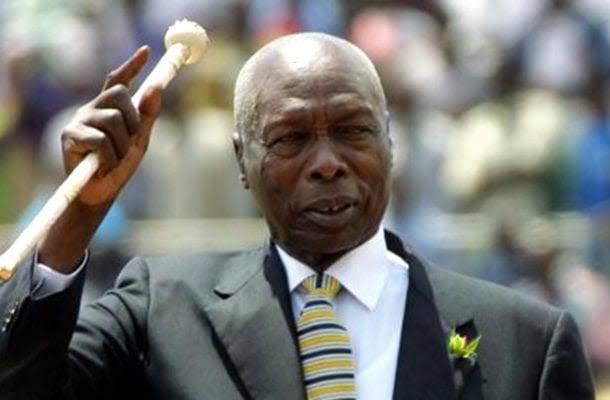 Moi left a legacy when it comes to Kenyan politics. The former President Daniel Moi was regarded as the professor of Kenyan politics. At his young age, Moi was a herds-boy in Sacho which was his rural village in Baringo County. The former President Moi attended African Inland Mission School in Kabartonjo. He later on joined Tambach Teachers Training College where he became one of the Kenya's pioneer teachers. Late Mzee Moi had a great zeal for formal education. He was committed to transform the Kenyan education even after becoming the Head of State.
The late and former president Daniel Moi left a legacy as a humble teacher who is said to have never used a cane on students when he was an educator before joining politics. 
Before late he was elected to Legco back in the year 1955 as a representative of the Rift Valley region, Daniel Arap Moi was a teacher in a school which was then called Government African School (GAS). He was a teacher in the late 1940s. Moi is said to have left behind a big mark in the institution. The institution is currently known as Tambach High School. At Tambach, Moi left a house where he was living and the house was named a 'House of Legacy'. The former president was a teacher for over ten years. 
Late Daniel Moi didn't appreciate punishing students. He was described as a humble teacher. He never used a cane but in return used to counsel the learners which was highly appreciated. Mzee Moi rose from a humble teacher to astute State leader who gained popularity in the whole continent.
Content created and supplied by: Otieno_News (via Opera News )