Matungu By Election has caught the momentum on a high note as campaigns is now being done door to door in favour of UDA's candidate, Alex Lanya. Well, if Alex Lanya wins then this will cement how invincible the UDA Party has become in a once controlled NASA region.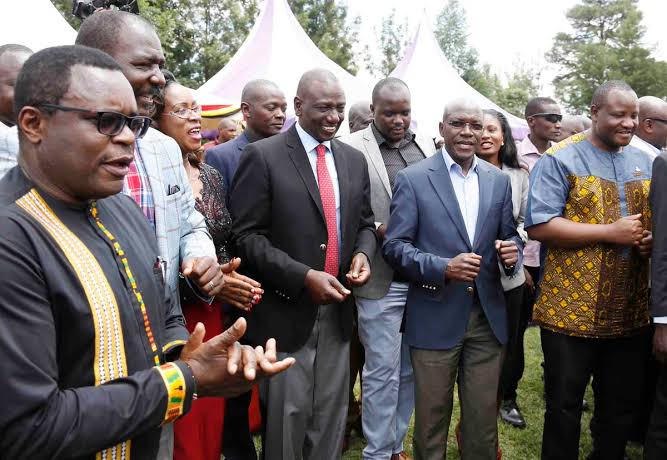 Well, Boni Khalwale has faced the wrath of most Kenyans after engaging in blasphemy on Twitter by comparing Almighty God to a hustler. Kenya is of 90% christian and felt offended when one of their own uses God's name for evil purposes. The tweet seemed intentional because, the Tangatanga Narrative perpetuator hasn't rectified or deleted the tweet.
"Mungu Ni Hustler! Mayor Anzelimo Kongot has done the extraordinary thing to step down in favour of UDA's Alex Lanya," Khalwale wrote on Twitter.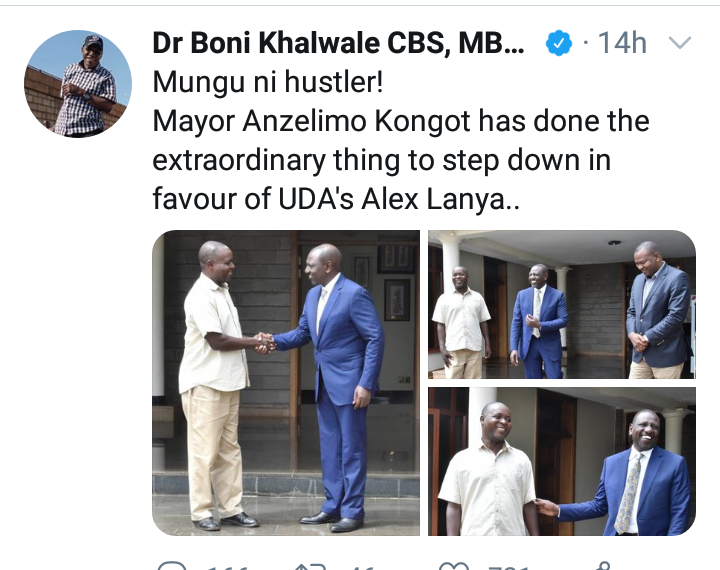 On the comment section, Kenyans reacted, criticizing him for equating God to a mere hustler.
Jaymoh: Ati Mungu ni hustler? Blasphemy.
Fact: God is not a hustler. In fact was a dynasty from the lineage of David.
Lumumba: Don't joke with the name of God mkubwa, ipee heshima, our God is hardworking.
Mugo: This is where you start taking God's favour for granted.
Ondieki: Blasphemy my man! Prepare for the wrath of the almighty.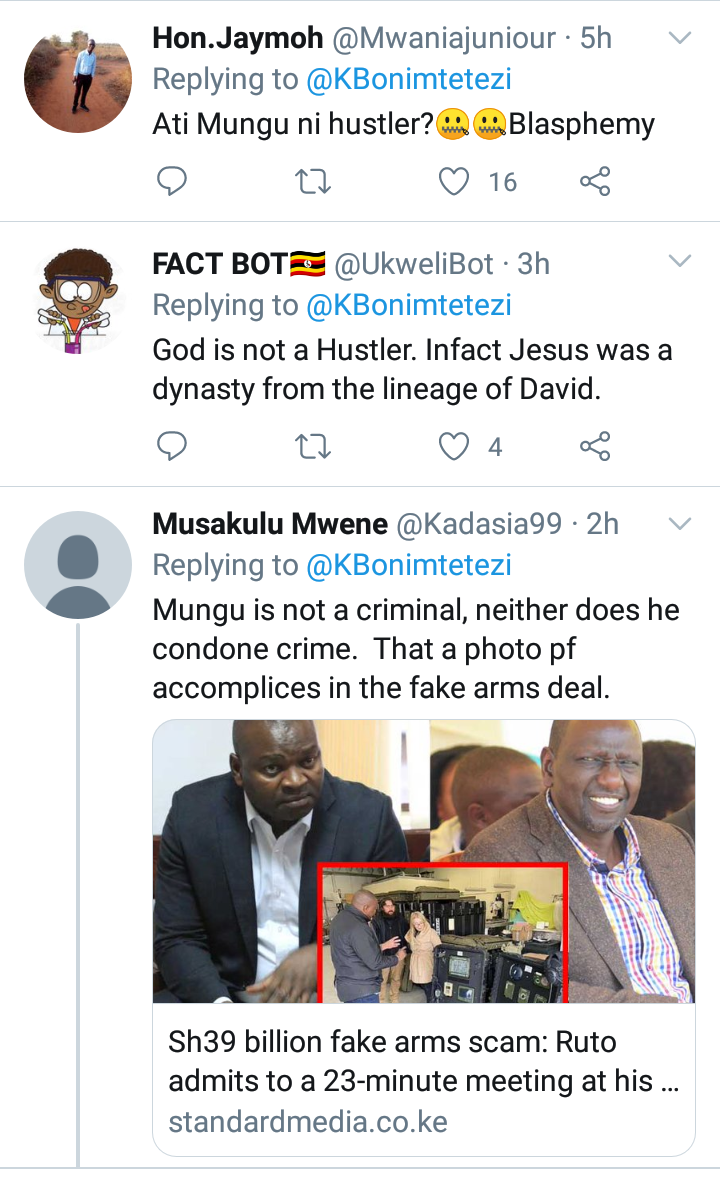 i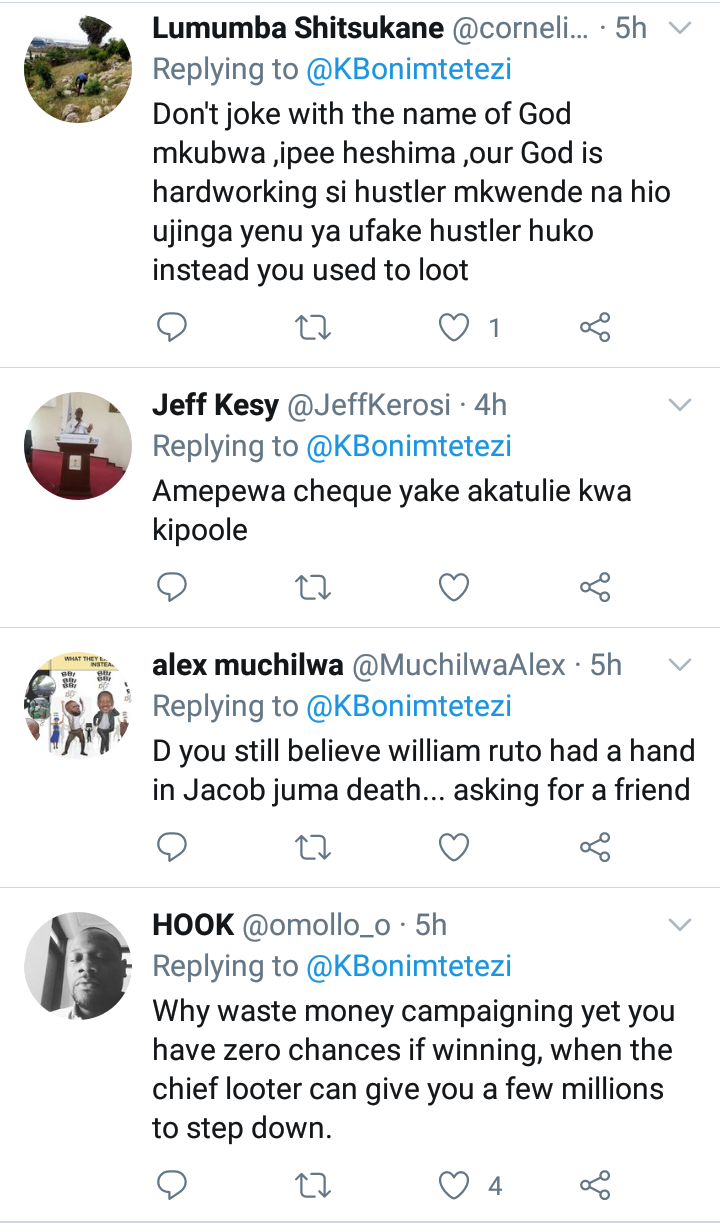 ii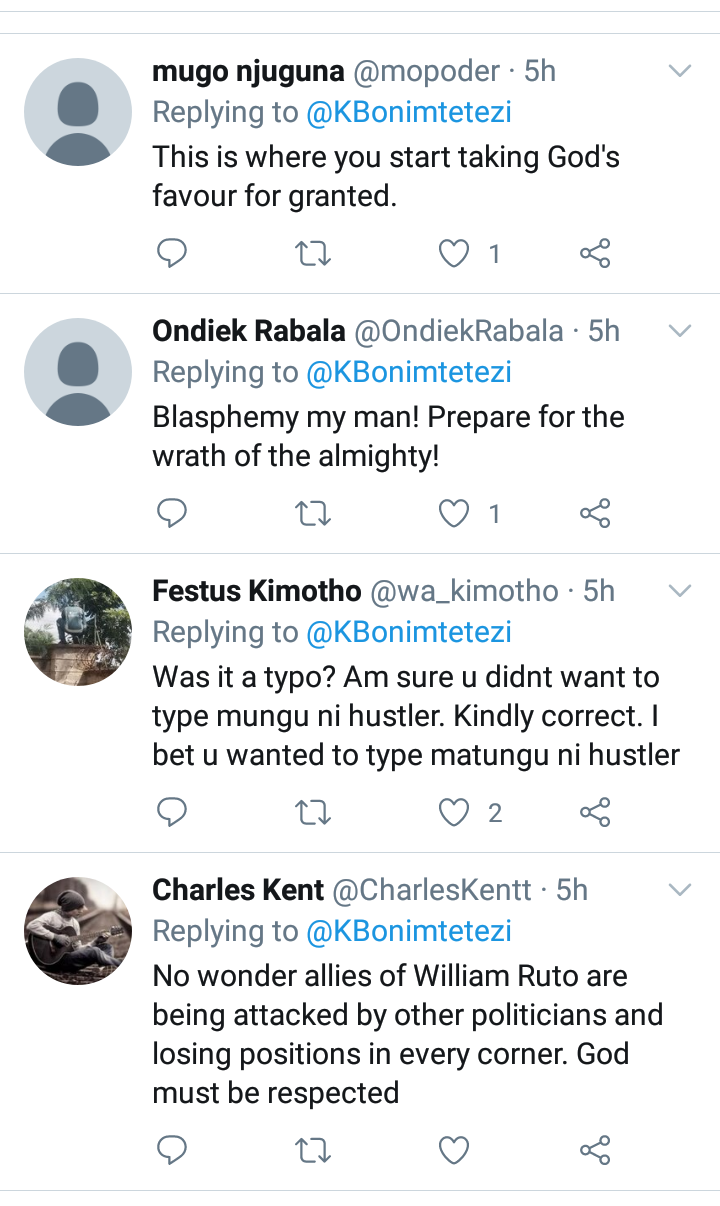 Content created and supplied by: Osloh (via Opera News )