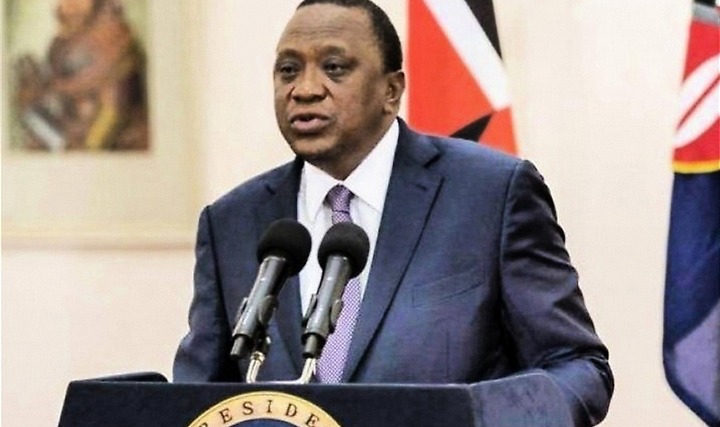 Kapseret member of parliament Hon Oscar Sudi has attacked President Uhuru Kenyatta for allegedly punishing Politicians allied to Deputy president William Ruto, by using the Judiciary as His weapon, something that Will never be tolerated in this Country. The lawmaker was replying to Kalonzo Musyoka's claims that Uhuru should leave Sonko to Him so that He mentors Him and uducate Him on how to live. Kalonzo said this during the ceremony for the remembrance of the former President Daniel Moi who died a year ago.
Speaking at Kabarak in the Home of the late president Daniel Moi, former vice president Kalonzo Musyoka said that He begs that Uhuru releases Sonko from all the troubles that He is going through because of abusing Him in Public, and leave it to Him so that He can sit Him down and talk to Him since He is a Kamba like Him. He added that He begs forgiveness on behalf of Sonko, and that they will give Him direction once He is done with all these drama that is sorrounding Him.
"Mheshimiwa Rais nakwomba uniwachie huyo kijana wetu anaitwa Mike Mbuvi Sonko amekutusi sana na tunaomba msamaha. Akimaliza hizi Episodes we will yet mentor Him usiyashikilie haya maneno." Kalonzo said.
However Sudi said that Kalonzo has finally disclosed that Sonko is suffering and being taken from one Prison to another because He is being punished by Uhuru himself, and not what Kenyans are being told that it is all about His involvement in the 2017 saga where He planned evil against the ODM demonstrators after He confessed Himself in public. He added that all this is happening because they have differences with Uhuru for attacking Him in public, and we as a Country are back to the days of the KANU and KADU where these political persecutions were very rampant.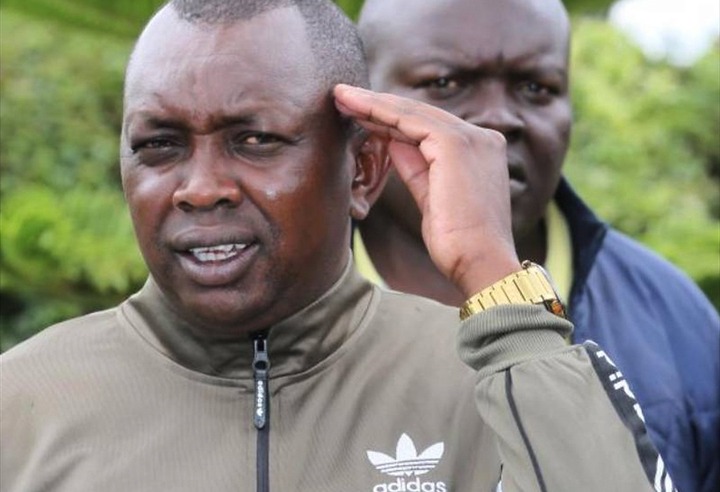 "This has confirmed that Mike Sonko is really being punished by the President Himself and he is suffering Courtesy of His personal differences with the President and its not about breaking the law as alleged in the Courts. We are officially back to the dark days of KANU and KADU. "Sudi asserted.
While seconding His allies and talking from His Nakuru Home, the Bahati Mp hon Kimani Ngunjiri said that Uhuru has become soo rude and ignorant to a point that He calls a few to the Sagana State lodge and telling them how BBI will favour the Mt Kenya region leaving out the whole Country out of the equation. The told off Uhuru for saying that He didn't promise Ruto the 10Years adding that they don't even need his assistance in any way and Kenyans will decide. He also told Uhuru that Raila Odinga worked day and night to ensure that Uhuru goes to the International Criminal Court together with Ruto and even made the 2017 elections nullified but He still sticks around with Him and throws away His deputy who has been by His side through all the Ups and downs of politics.
"My friend and president Uhuru Mwigai Kenyatta I want to be very open with you and say that you are slowly dividing this Nation. You called people during the Sagana meeting and told them about how BBI will favour the people of Central and yet you claim to be the president for all Kenyans. I heard Him saying that He didn't promise Ruto the Presidency, surely we need to pray for our president, and I also want to inform Him that we don't need your assistance, because Kenyans will decide. We even didn't sleep during the repeat of elections in 2017 so that you become the president again but you have turned to finish us. The same person whom you made a handshake with was behind the whole strategy to send you to hague and prison in 2007 and also gave you a hard time in 2017 when elections were canceled but you stay with Him and disrespect Ruto. "The Mp said.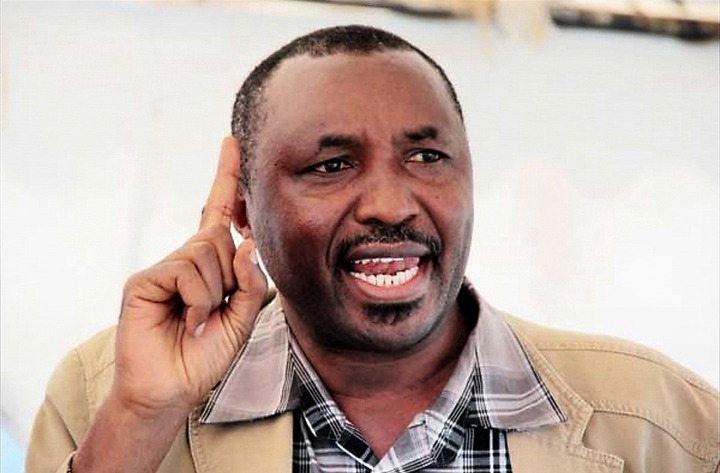 Hon. Ngunjiri pointed out that Uhuru's attitude makes everyone now dig the past. He said that Uhuru's father was the president, same to Gideon Moi and even Mudavadi whose father was a powerful Minister and that makes this people not think about the poor in the society. The Legislator clearly stated that these royal families attained their wealth from land Grabbing and other things which their fathers did to get the money and now they have become proud and misuses the power to oppress other Kenyans.
"We have tried to help you so that you don't leave a bad legacy but you are becoming too hard, and that makes Kenyans to think about the past. Your Dad was the head of state,Raila whose father was the vice president and that also applies to Senator Gideon Moi and Also Mudavadi whose father was a very powerful Minister. Your father's never went outside Kenya to Hustle but they just revolved around the Country to do businesses and grab our property and that is what you have, that is Making you feel proud and arrogant, to an extent of misusing the powers that you have to make others suffer. "Hon. Ngunjiri added.
While addressing matters of the Hustler narrative, the Mp said that Uhuru should stop saying that Ruto is inciting Kenyans and creating a class War because Kenyans are tired with the three families who have ruled this Nation for decades. He warned Uhuru of trying to use shortcuts in 2022 to rig in thir preferred Candidate adding that He should retire and go home peacefully. Ngunjiri said that the lands that were grabbed by these families in Kitale, Mombasa, Nakuru, Naivasha and other Parts now makes Kenyans fight the Kikuyu thinking that they are the cause of troubles in Kenya, and even other industries like the Wine and Spirit, Flour industies have been taken by this families hence rendering others in with no space to trade.
"I want to tell Uhuru to stop these nonsense that He is talking that Ruto should stop giving the youth Wheelbarrows and that He is inciting Kenyans against the rich. The truth is that its you Four people that we don't want we want a president to come from other families. We will go to the ballot in 2022 and I want to warn you people against thinking to use any shortcuts because it will never work. Let Kenyans decide whom they want. Please give us a break Mr president and retire peacefully. You grabbed large tracks of lands in Kitale, Mombasa, Naivasha among other places and that makes people hate Kikuyus. It has not ended there because you have gone an extra mile of taking away all industries ranging from Wine and Spirits, Flour Manufacturing industries and others making other Kenyans not having any space to trade. "He posed.
Kericho Senator Aaron Cheruiyot also took to twitter to applaud the Justice Ngugi who serves in Nakuru law Courts buy offering a very good rulling that enhances equality and freedom for Politicians and other people who are usually held without being heard or passed through a trial. He added that when the interviews for the next Chief Justice of Kenya comes, they should ask the candidates what they think about this whole issue.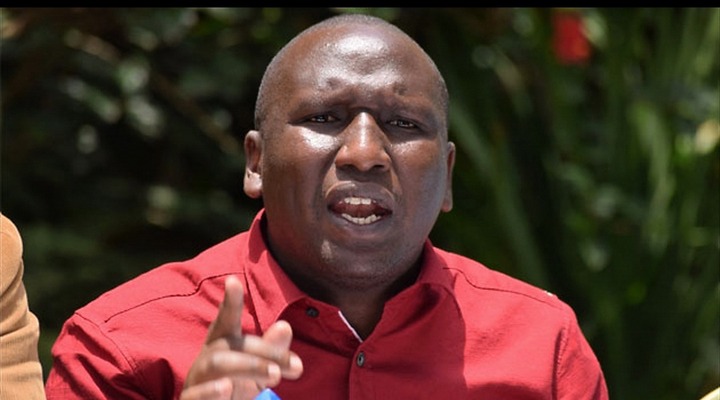 "Justice Ngugi in Nakuru made a well reasoned rulling against the emerging trend of detention without trial for Political prisoners lke Mike Sonko. I hope when JSC conducts interviews for our next CJ, the applicants are asked to publicly declare their stance on the same. "The Senator said.
Content created and supplied by: AyodiK (via Opera News )