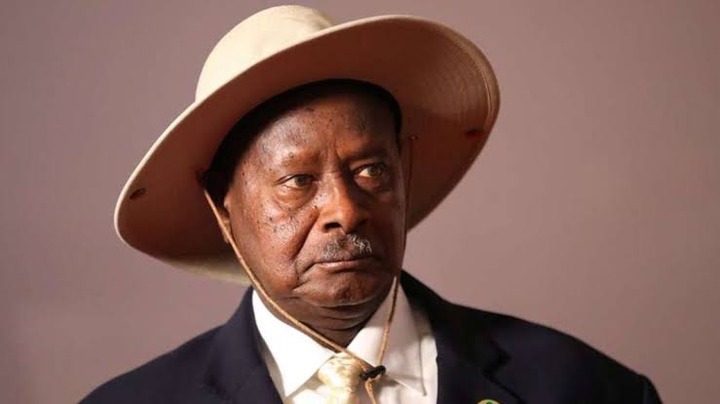 Ugandan long-serving President Yoweri Kaguta Museveni has left many netizens baffled after inviting a dead person to a ceremony held today at State House.
According to a report by a Ugandan Newspaper Daily Monitor, 76-year-old Museveni had no information about the death of late Mary Lawinyo Luwum, widow of former Archbishop of the Church of Uganda Janani Luwum.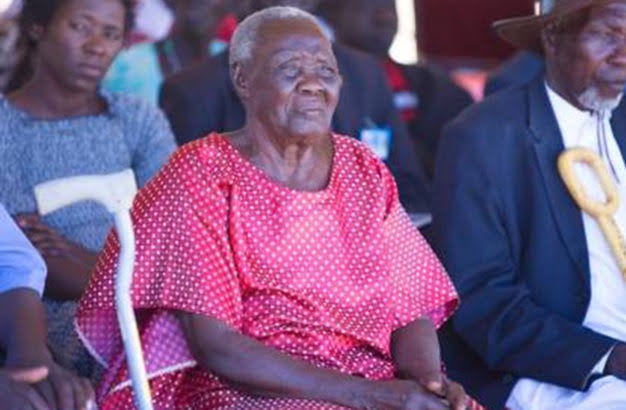 Naively, the Ugandan head of state Museveni ended up inviting her to the said event. Reportedly, he had high expectations that she would be gracing the state occasion.
It's until she didn't show up, it's when Museveni would learn of her unfortunate demise. The report has left netizens wondering how would the senior state head be that forgetful.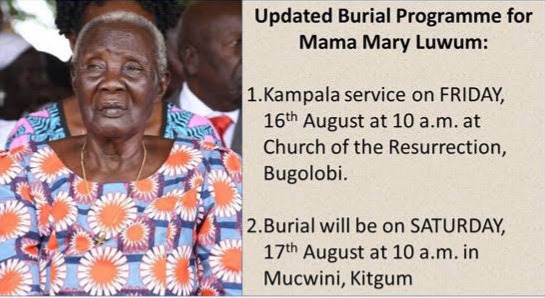 After the demise, the body of the late Mary Lawinyo Luwum lay in State in Parliament where MPs and public paid her their last respects.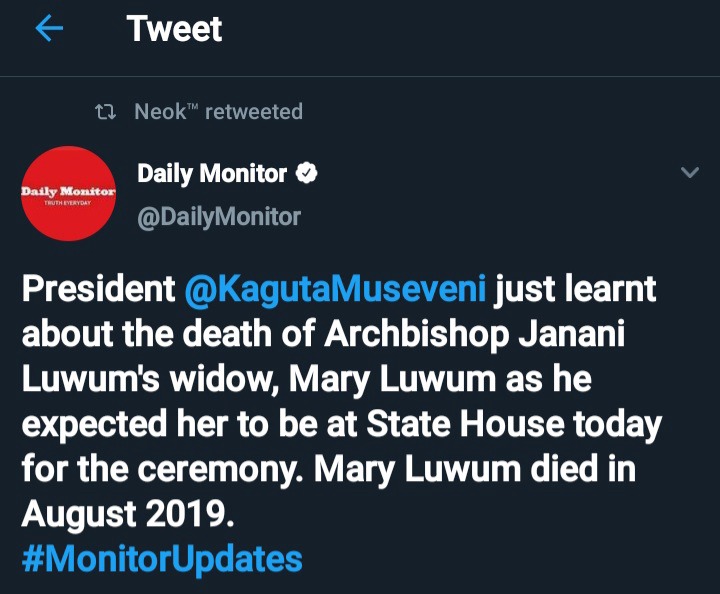 Mary Luwum, 93, died on Tuesday, August 6th after a battle with cancer. Below are the online reactions to the report by Daily Monitor.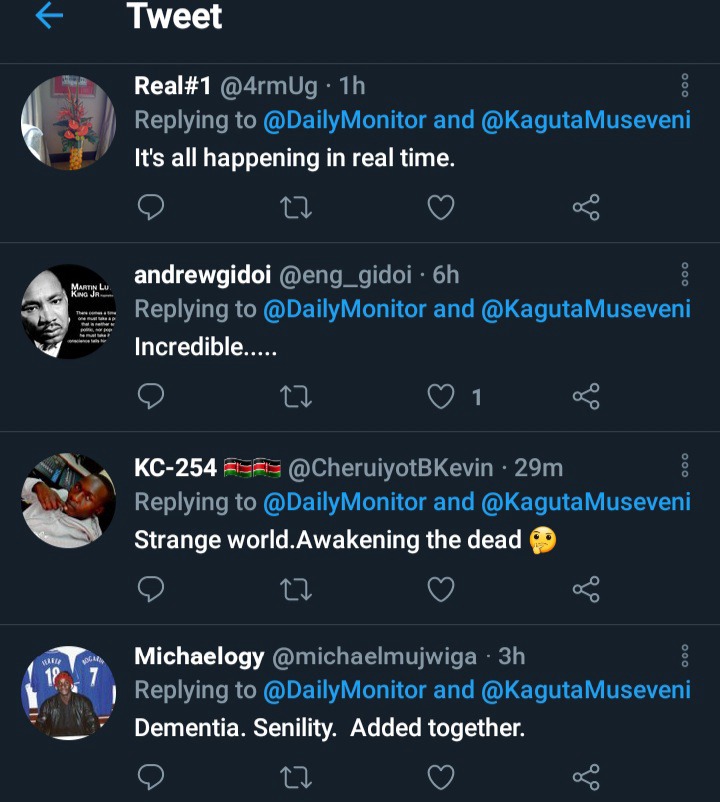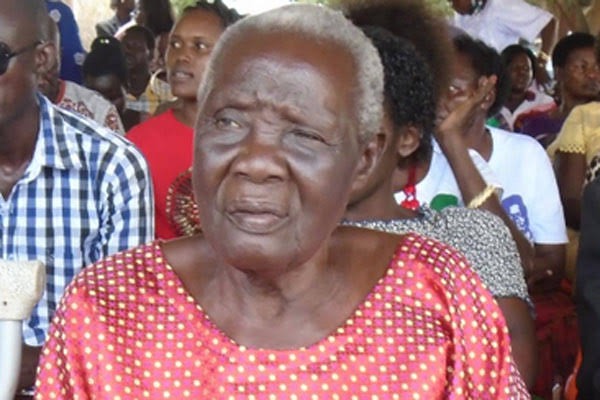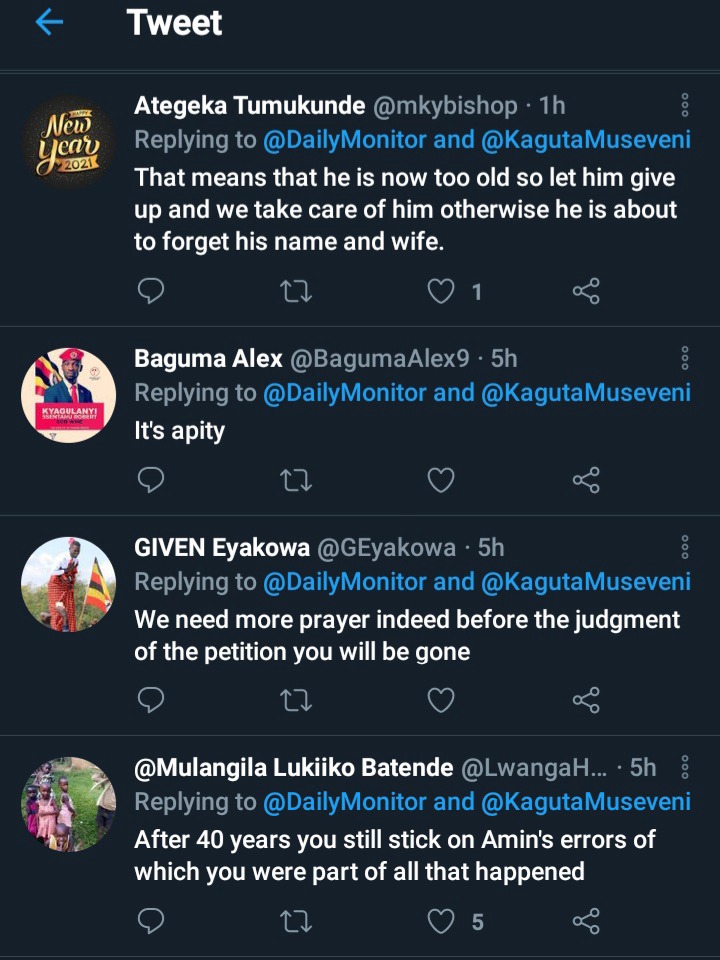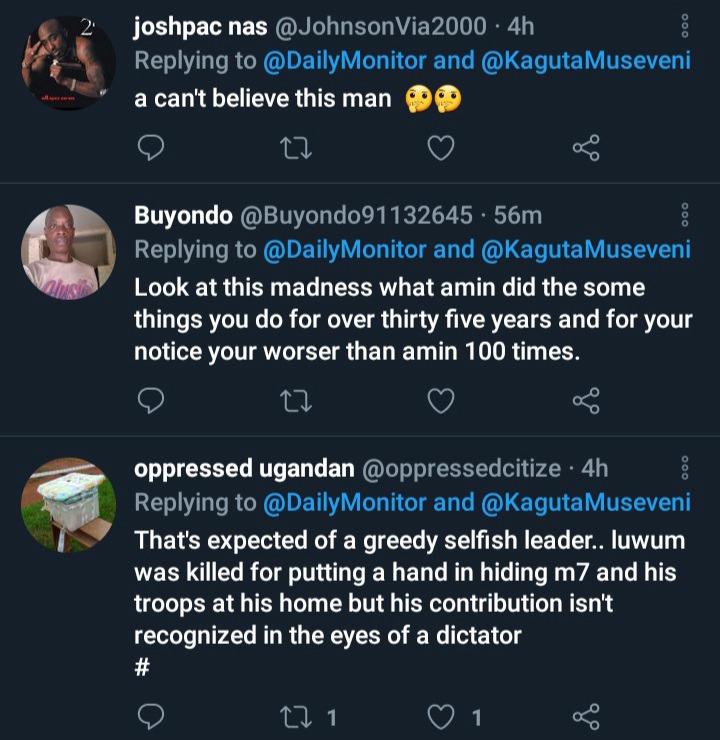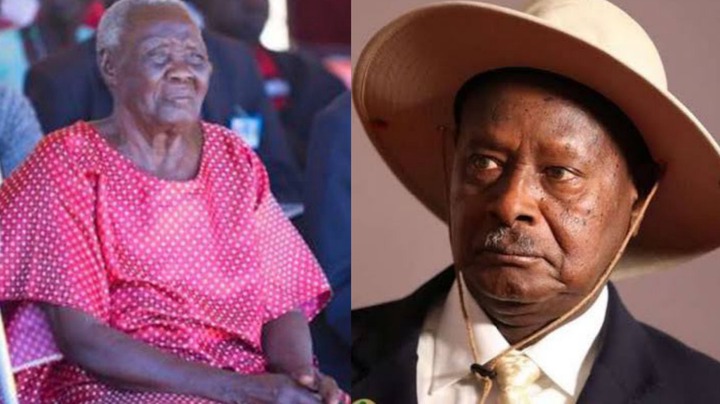 End.
Content created and supplied by: GlobalThirdEye (via Opera News )