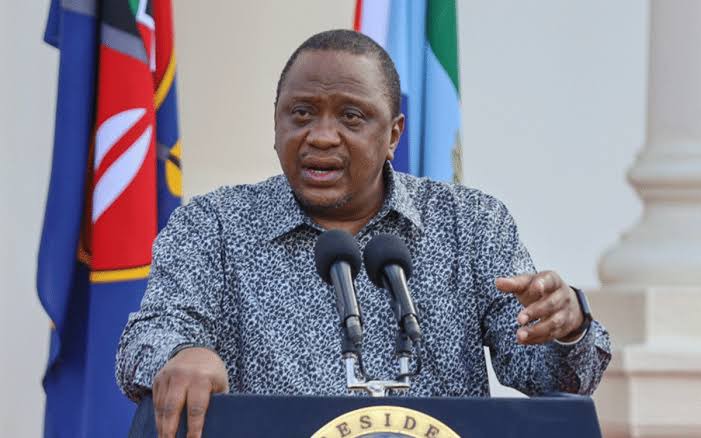 In an exercise of the presidential prerogative vested in the head of state and government vide article 132 of the Kenyan constitution a as read with article 152 and 155 of the constitution, his excellency the president has made changes in the Senior ranks of the executive.
The presidential action seeks to foster operational efficiency institutionalize and expedite the implementation of various groundbreaking reforms, and introduce functional changes that shall make Ministries and state departments more effective and better able to deliver on their mandates.
The changes are also in recognition of the momentous task of setting the foundation for the building back better as Kenyans rebounds from social economic shocks of covid-19 pandemic.
The following are responsibilities and the changes in the structure of the government as shown in there photos below.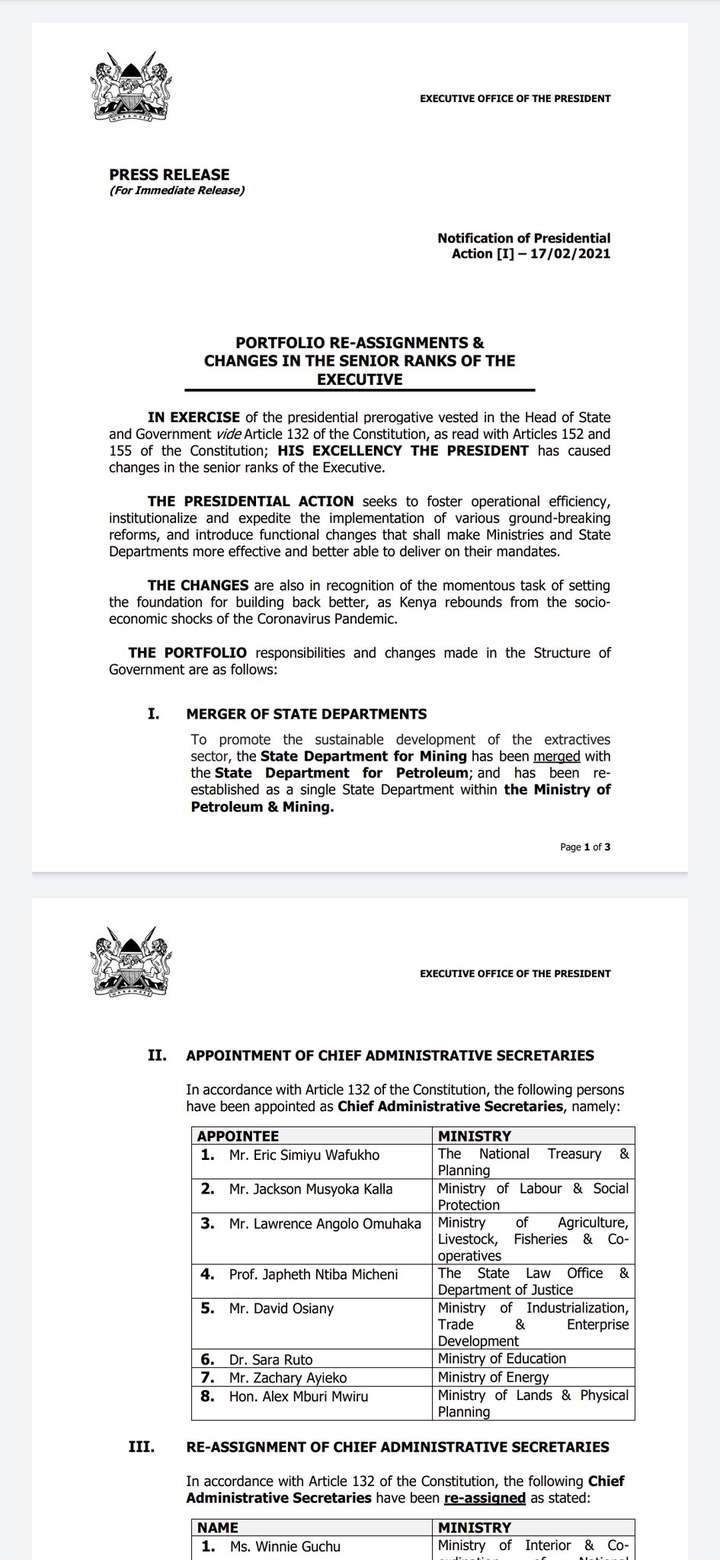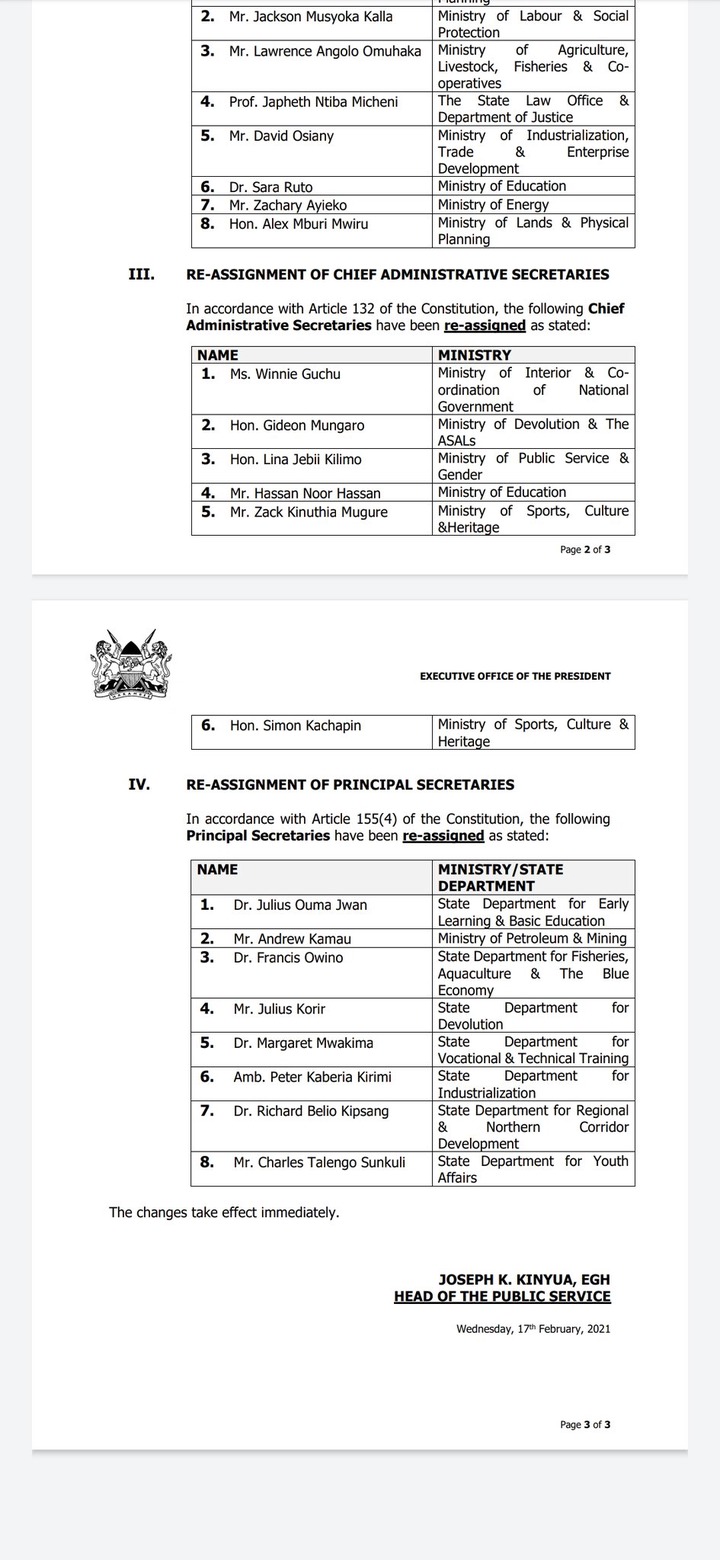 The changes comes after the president directed all the cabinet secretaries and permanent secretaries to go around the country to ensure that all the projects that had stagnated are being implemented as fast as possible.
The president wants all the big four agenda that was proposed by the Jubilee government to be completed before the end of his tenure in the state house.
Content created and supplied by: KhaveiKE (via Opera News )