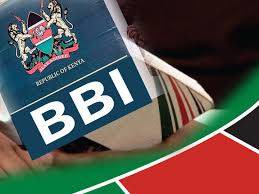 Can the newly born BBI report ends in a broad daylight? Are there any hopes to revamp it?
Questions storm online asking the final destination of the BBI deal. Is it just going to end in tears as sources indicate?
Details now appears to be revealing how BBI heads to a dead end with unexpected repercussions. Will president Uhuru and Raila Odinga be forced to abort the BBI and drop the looming referendum?
For couple of days, things have not been looking good on the side of the BBI report as new critics and rebellion bred spreading like a fire on a dry grass. As at now, the No Campaign seems to be around the corner which is most likely to he led by the deputy president William Ruto and the top Kenyan Churches alongside other religious leaders.
It's now in the public domain that the Corona Pandemic has further catalysed the rebellion towards the BBI with many groups, church leaders, politicians and dozens of Kenyans saying no to its progress.
The Muslim group now comes out clearly that they're are all opposed to the BBI blaming the President and the ODM boss, Raila Odinga for making it a priority when the country if facing the heavy second wave of Covid-19.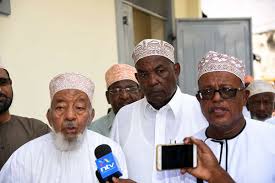 (SUPKEM, Courtesy Photo)
Leaders have now called on the president to come out clearly and stop any plans regarding to the BBI especially as the Secretariat plans to issue dates for collection of signatures.
This comes after the Catholic leaders echoed the same saying that it's not in order for the BBI to be given priorities when the country is facing dark days. While addressing a presser, the Muslim leaders through SUPKEM has today declared their stands opposing the BBI urging the concerned leaders to drop the progress.
Would it be in order for the BBI signatures to kick off while Covid-19 now posses great threats?
Would it be in order for the referendum billions to be spent while the country faces economic burdens? What's your view as a Kenyan?
Content created and supplied by: N~News (via Opera News )