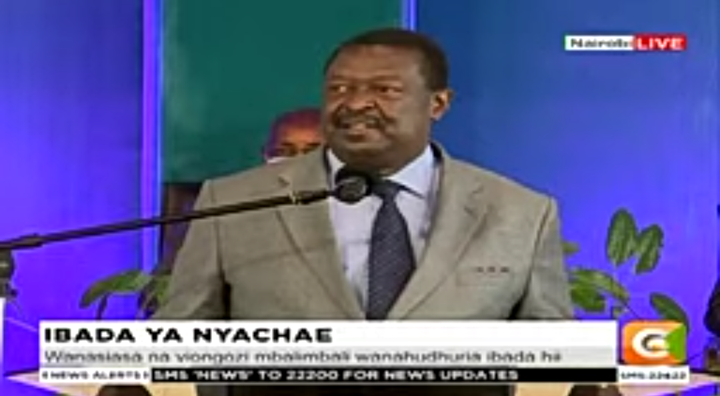 Eulogizing the late Mzee Simon Nyachai, Mudavavi gave a memorial speech in regards to his relations to the late Simeon Nyachai. In his speech, Mudavadi talked about how his father Moses had a strong connection with the father to the late Simeon.
According to Musalia Mudavadi, February is a month of mourning for their families. This is because Simeon Nyachai died in February which is equally the same thing that happened when his colonial chief father co-incidentally died in the same month just like Mzee Daniel Moi.
Other than mourning, Mudavadi remembered the late Nyachai as a thorough candid individual, fearless professional, and all in all he will be remembered for his humored cabinet sessions. Mudavadi confirmed to the audience that the late had so much respect that it was rumored permanent secretaries would stand whenever they are on a call with the late Nyachai just in case he was watching over them.
The late Simeon swap cabinet ministerial positions with Mudavadi after the 1997 elections when Musalia moved to the Ministry of Agriculture as Nyachai took over the Finance ministry. Nyachai will be remembered for standing for the merits, integrity in the public service. His love for cultures will also be greatly remembered. Thank you for reading. Like, share, and follow.
Content created and supplied by: Adinda (via Opera News )