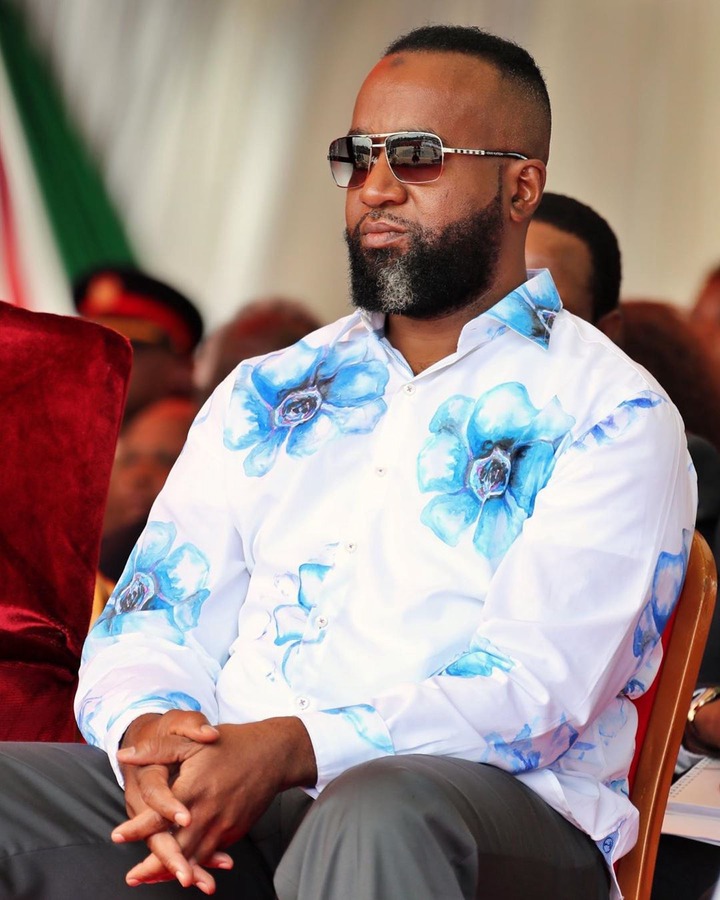 Mombasa Governor Hassan Joho and Kilifi's Amason Kingi are yet to find a common ground on the future of Coast politics ahead of the 2022 General Election.
Kingi is expected to hold a meeting with leaders of fringe parties next Tuesday to deliberate on plans to amalgamate them to form a formidable outfit. The Mombasa governor has steered clear of the regional party debate, insisting that he will battle it out with other presidential aspirants for the ODM ticket.
Joho has hit the ground with his presidential campaigns, promising Sh300 billion for the youth and women enterprises if elected president.
His ally, Mvita MP Abdulswamad Nassir, yesterday insisted that Coast has invested so much in ODM party and they have no plans to decamp to a new outfit.
"We built the ODM house from scratch, we cannot abandon it and start to build another house. We will fight it out and we expect the others to support us now," said Nassir.
The MP, who is eyeing Mombasa governorship, said the region was behind Joho. "Coast people will be heartbroken if he drops out of the race," he said.
Speaking at Freetown after launching his presidential bid, Joho said it was time for Raila Odinga and other ODM leaders to back him.
Yesterday, Umoja Summit Party (USP) Chairman Matano Chengo said they will meet to discuss the planned merger of four Coast counties.
"The plan for unification of Coast is on. Kingi will on Tuesday meet officials of USP, Shirikisho Party of Kenya, Republican Congress Party and Kadu Asili to discuss the proposed merger," he said.
On Saturday, the six Coast governors plan to hold joint rallies to drum up support for the Building Bridges Initiative (BBI) in Lamu.  
Kingi recently called a meeting of Coast leaders including Joho to discuss Coast unity and a regional party, but they failed to agree on the matter.
The two governors and Tana River's Dhadho Godhana were later hosted to a retreat in Taita Taveta by Governor Granton Samboja to discuss the matter.
Kisauni MP Ali Mbogo said time was ripe for Coast to plan for 2022 elections to ensure they have strong bargaining power at the national table.
"Joho and other Coast leaders should champion for our stake at the national level. I am ready to take the bullet for Coast unity to happen," Mbogo said, adding that the Mombasa governor was qualified to vie for the presidency.
Former Cabinet minister Morris Dzoro said the Mombasa and Kilifi governors were likely to join hands with other proponents of the Coast party or coalition of parties for the sake of unity of the region.
"I strongly feel Joho is with Kingi. I think he is looking for an excuse to exit ODM. Coast residents will follow Joho until he rejects them and they are for the coalition of parties," he said.
USP Secretary General Naomi Cidi, however, believes that Joho is firmly grounded in ODM and it would be futile to join Kingi.
"Kingi is stuck on the idea of uniting the region before 2022. I do not think Joho can wrestle ODM from Raila's jaws. I think Kingi can unite the region without Joho," she said.
She insisted that the Kilifi governor has worked closely with Coast-based parties and will unveil a regional outfit.
Cidi noted that the body language of Governors Samboja, Godhana and Lamu's Fahim Twaha showed they were for formation of a Coast party.
University don Hassan Mwakimako noted that Joho has no chances of making a mark in the presidential race unless he consolidates Coast votes. "Joho has to depend on a certain region for votes. He has to consolidate Coast and add his tally from other regions. If he fails he will be wasting his time," he said.
Content created and supplied by: TheInformerke (via Opera News )