Yesterday, At Uhuru stadium a thousands of mourners attended the body viewing ceremony to bid bye their late President Magufuli but to my surprise they had no masks nor did they show social distance.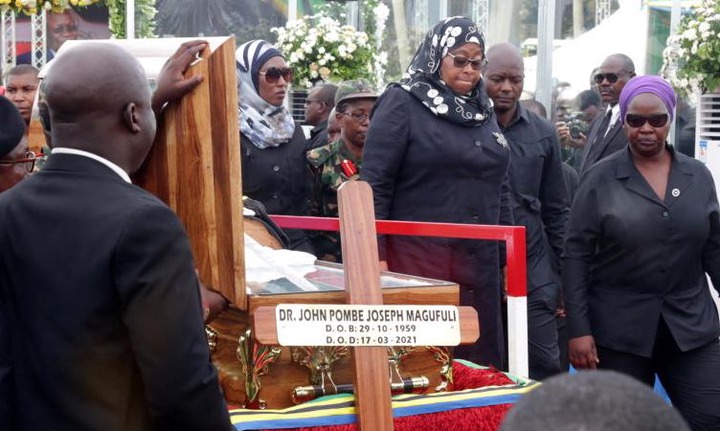 "Viewing of the body of the late president John Magufuli at Uhuru ground."
As it is a norm to Kenya and other countries such events rquied the adherence to the world Health Organization regulations over the covid-19, Tanzanians still are not following the rules nor social distancing.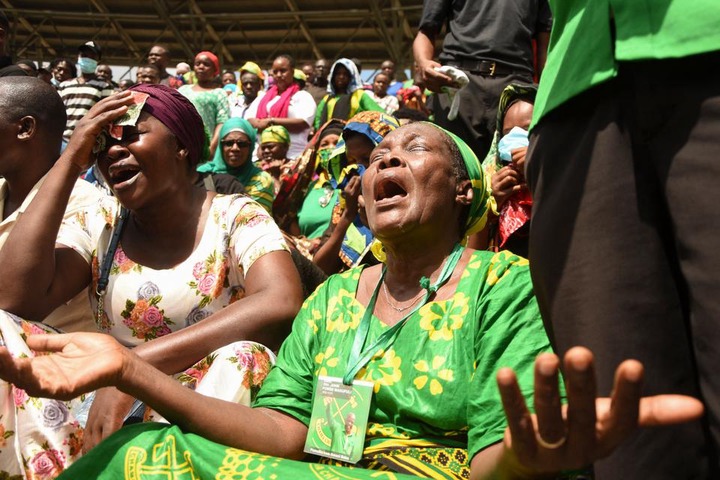 "Images may be subjected to copyrights"
The mourners who were led by their president Samia Suluhu, who did not wear a mask, either. This shows that the country still has a believe that the virus is not a challenge to their country.
At the stadium only a few leaders led by the religious leaders could be seen wearing the mask, this led to a believe on how the nation was entrenched to Magufulis precept on Covid-19 Virus.
The late president had declared that the country was corona free and therefore the citizens were to celebrate since God had intervened as their daily usual activities were to run without fear.
However it is believed that Corona has killed some top dignitaries, and some people even believe that covid-19 killed their president.
Content created and supplied by: Munikbo (via Opera News )