The First Vice President of Zanzibar Seif Sharif Hamad has died aged 77. Maalim Seif as he was popularly known, was a giant figure in opposition politics in the islands and in Tanzania. He was the most prominent official in Tanzania to openly declare that he had contracted Covid-19.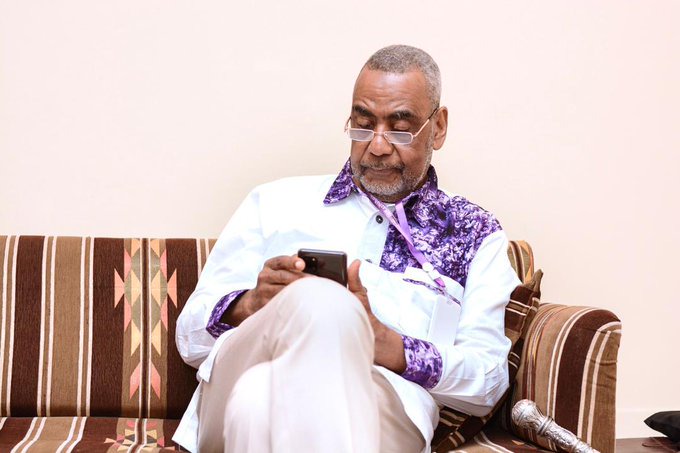 The first Vice President of Zanzibar and ACT Wazalendo's Chairperson, Maalim Seif Sharif Hamad Dies at 77. On 31st January, his party ACT Wazalendo issued a press statement and confirmed that Maalim Seif, his wife & aides were hospitalised due to coronavirus infection.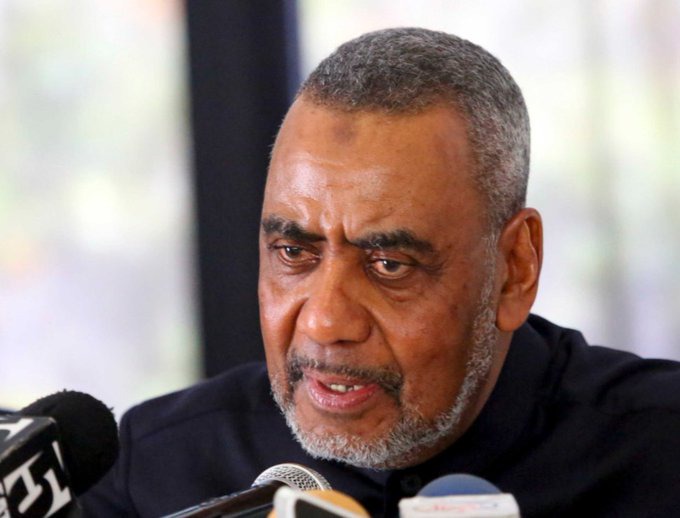 Maalim Seif Sharif Hamad, the first vice president of Tanzania's semi-autonomous archipelago of Zanzibar, has died at the age of 77 . The 1st Vice President and Chairman of ACT-Wazalendo, Seif Shariff Hamad passed away today at the Muhimbili Hospital. The President of Zanzibar, Dr. Mwinyi has declared 7 days of mourning.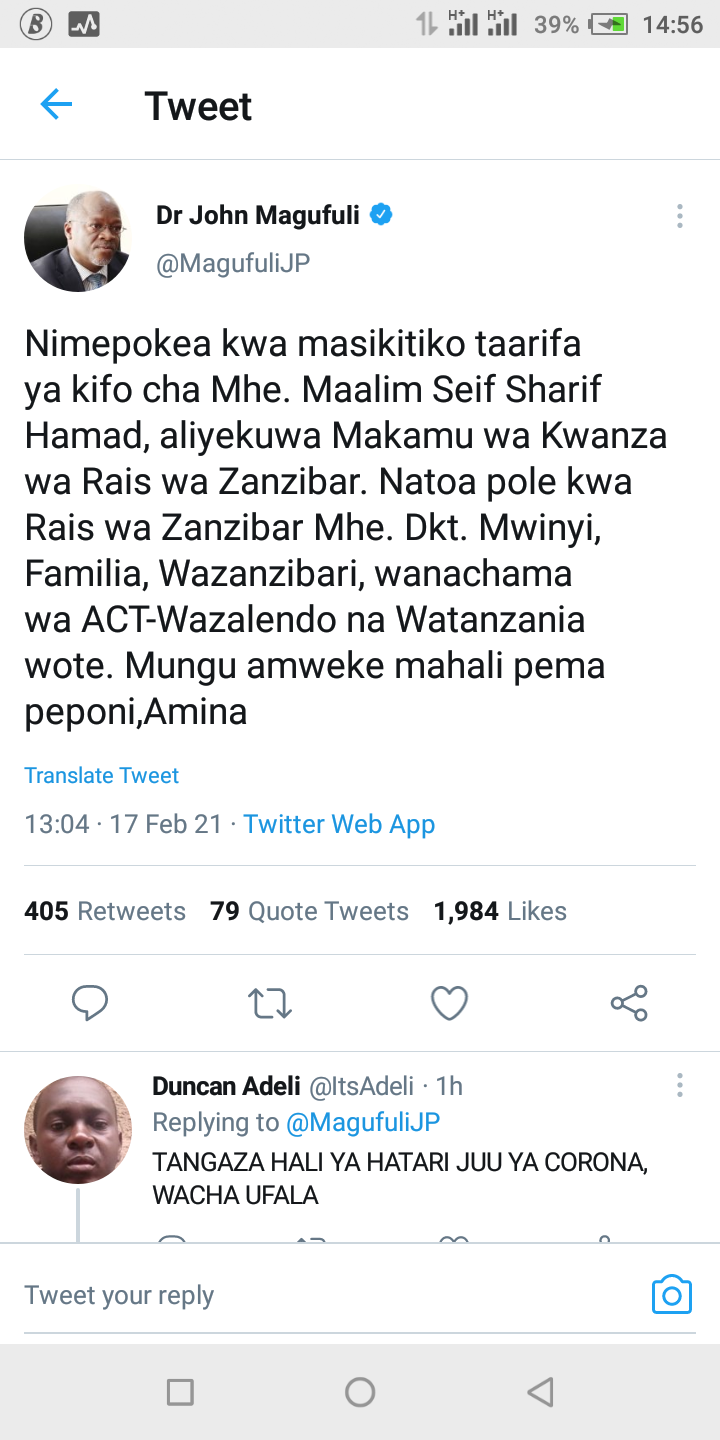 Tanzanian President Dr. John Pombe Magufuli mourned him as a great leader. Though President Pombe didn't state the causs of his demise. Citizens of Tanzanian were quick to call Their President out to declare Coronavirus Pandemic a serious threat. Tanzania Government had previously downplayed coronavirus pandemic in Tanzania.
Content created and supplied by: Footballvibes (via Opera News )