Despite going through rough waters the Deputy President William Ruto has continued to win masses even in his absence. This is evident after a section of Embu residents publicly announced that the son of Sugoi is their choice of succeeding President Uhuru Kenyatta as the next Head of State. The Deputy President William Ruto popularity has continued to increase despite the meeting held by President Uhuru Kenyatta for close to one week in the Mt Kenya region.
The Senator was addressing area residents when they affirmed their undying Support for the Deputy President William Ruto. The residents of Embu County have also failed to embrace the BBI despite being Said to be to have more benefit to the region more than other areas.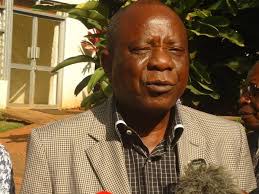 " And I tell you will hit will all sorts of information and propaganda and you see one day I was right. By the time we go to 2022, there will be Raila and Ruto, One of them will go to Statehouse, true or false? But I won't dwell on that, I have no problem with that. Because you don't even know where my vote will go. On the side of BBI, read the document, if there's something for you vote for it , in none vote no," said the Embu senator as people chanted Ruto's name.
Content created and supplied by: NEWSWIZARD.COM (via Opera News )