DP William Ruto and his TangaTanga brigade were earlier today dealt a big blow after 38 out of 47 County Assemblies across the country overwhelmingly voted in support of the Building Bridges Initiative (BBI) Bill.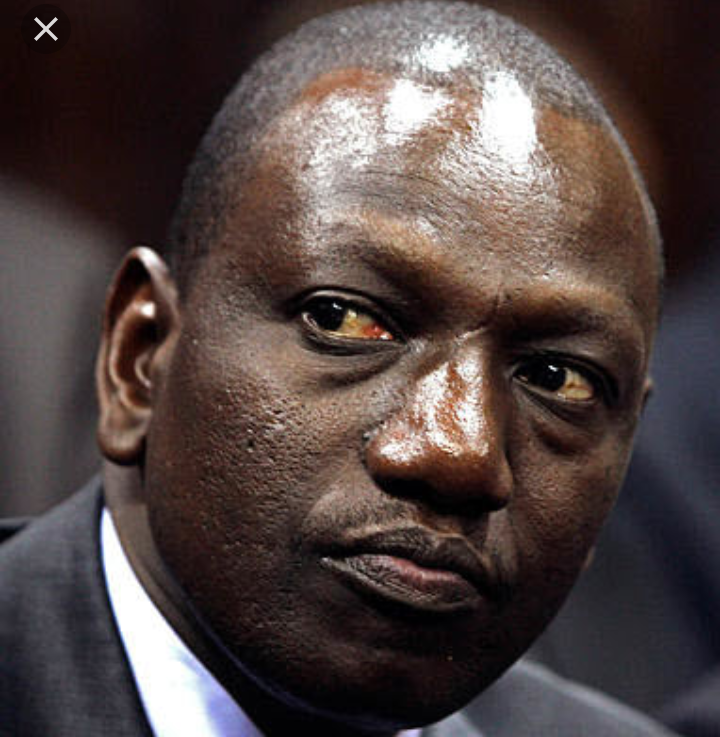 Photo; DP William Ruto.
This meant that the threshold for 24 County Assemblies had been achieved, and thus the Bill will move next to the National Assembly and the Senate for debate before a possible referendum come June this year.
However while the pro-BBI leaders were pleased with the move by County Assemblies, the leaders of the TangaTanga brigade couldn't hide their disappointment.
This is because even the Counties that were expected to be behind DP William Ruto and shoot down the Bill like Bomet, Trans Nzoia, Nakuru and also arguably Mount Kenya Counties passed the Bill.
Photo; Nakuru County debating BBI Bill.
Image: courtesy.
The latest is Gatundu South MP Moses Kuria who couldn't hide his disappointment after the move.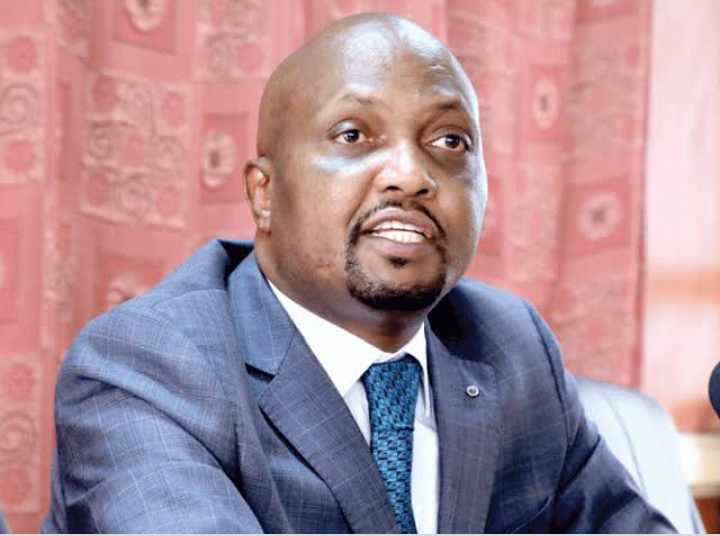 Photo; Gatundu South MP Moses Kuria.
Taking to his Facebook account, Moses Kuria responded in a rejoinder in a 'defeated' demeanor.
He warned Kenyans on bearing the burden of 640 Members of Parliament (MPs) who are allegedly proposed as per the BBI to cater for the gender equality provision, which is a rise from the current 349 MPs and 67 Senators.

The vocal legislator said to Kenyans;-
" When you end up with 640 MPs, don't say I didn't warn you. I rest my case. Hawatalala kwangu".
The post comes at a time when Moses Kuria has vocally been against the additional MPs as proposed in the BBI.
He has many times before advised against the move claiming that it would be a burden to the economy due to the hefty salaries that they would receive.
The legislator has instead been vocally advocating for his formula which allegedly will lead to a win-win situation and avoid what he called the 'doubledecker parliament' of 640 MPs.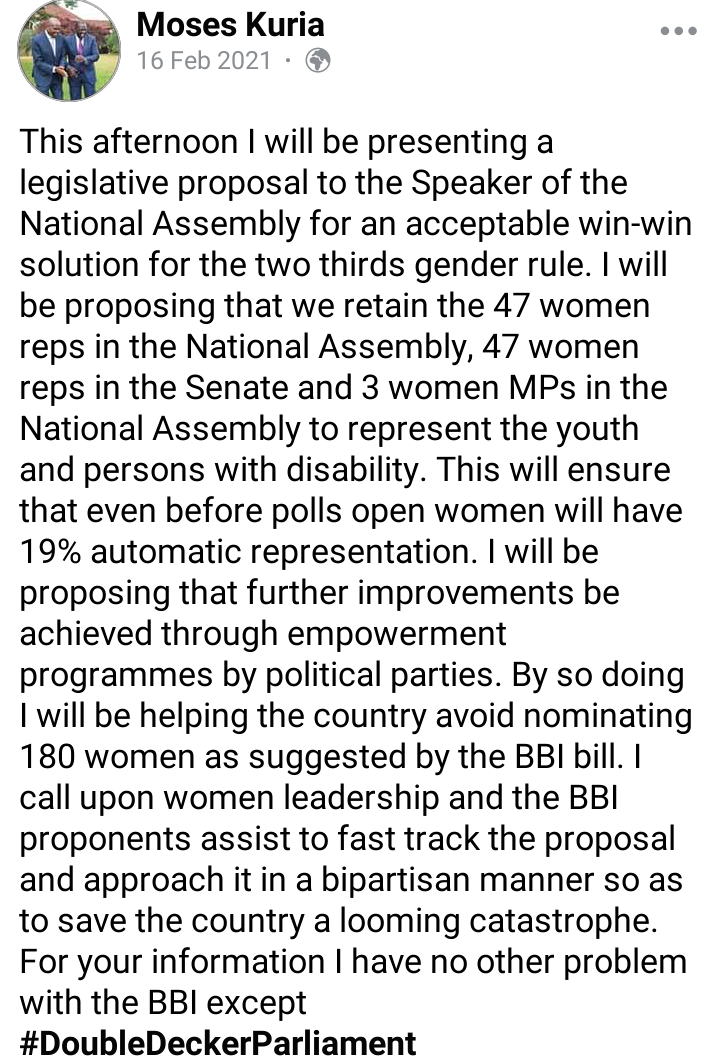 He has instead proposed for the retention of 47 Women MPs and 47 Women Representatives in the National Assembly and 3 women MPs to cater for people with disabilities, which would allegedly ensure that the women get 19% representation even before elections are held.
He further proposed for top ups to be made through empowerment programmes by political parties.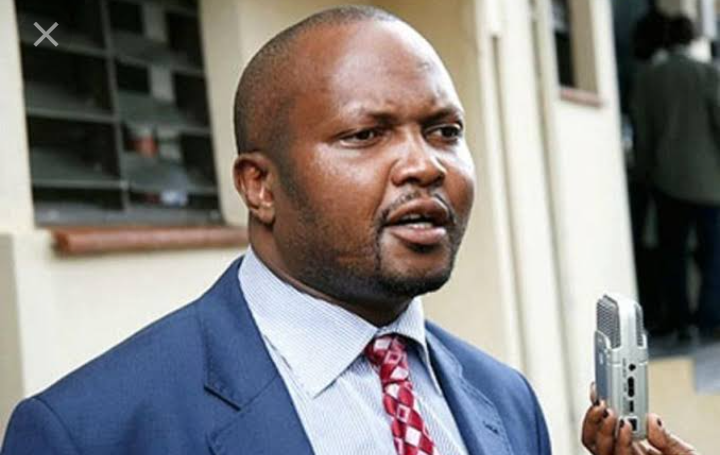 And this formula would allegedly prevent the country from facing the burden of 180 nominated women MPs allegedly proposed by the BBI.
Content created and supplied by: Whizerwriter (via Opera News )