There was a little bit of drama in Molo after a couple of wedding attendants expressed their opinions and suggestions after they were allegedly forced to leave the wedding on an empty stomach despite the fact that some of them had traveled for long hours in order to get to the venue.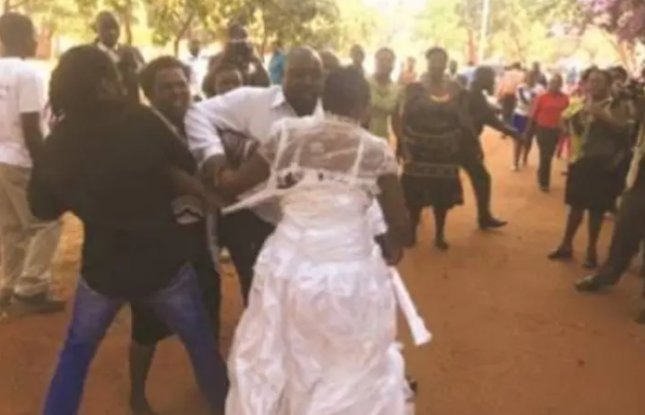 Photo:courtesy
According to the reports given by the witnesses or rather locals from Molo, they claimed that this might have been one of the weirdest weddings they have ever attended due to the fact that there was no food or drink served to the guests or even the newly weds.
In their own words, they urged all Kenyans to make sure they follow all the Covid-19 prevention measures set up by the ministry of health care in order to reduce the number of Covid-19 infections in Kenya because unlike other weddings, they gave their honest opinions saying that it didn't look like a celebration.
This is reported to have happened after the recent directives given by the president Uhuru Kenyatta who apart from reducing curfew and locking down several counties, he went ahead and gave tough orders on the number of people who should attend certain pasties and public functions.
Their remarks have sparked alot of mixed reactions from Kenyans who seemed to have different opinions and suggestions on the matter on whether it's always a must for people to eat in weddings.
With a section of Kenyans claiming that maybe this was the right thing to do because it was meant to prevent guests from being infected with Covid-19, others went ahead and congratulated the president adding that it also didn't give the newly weds a hard time.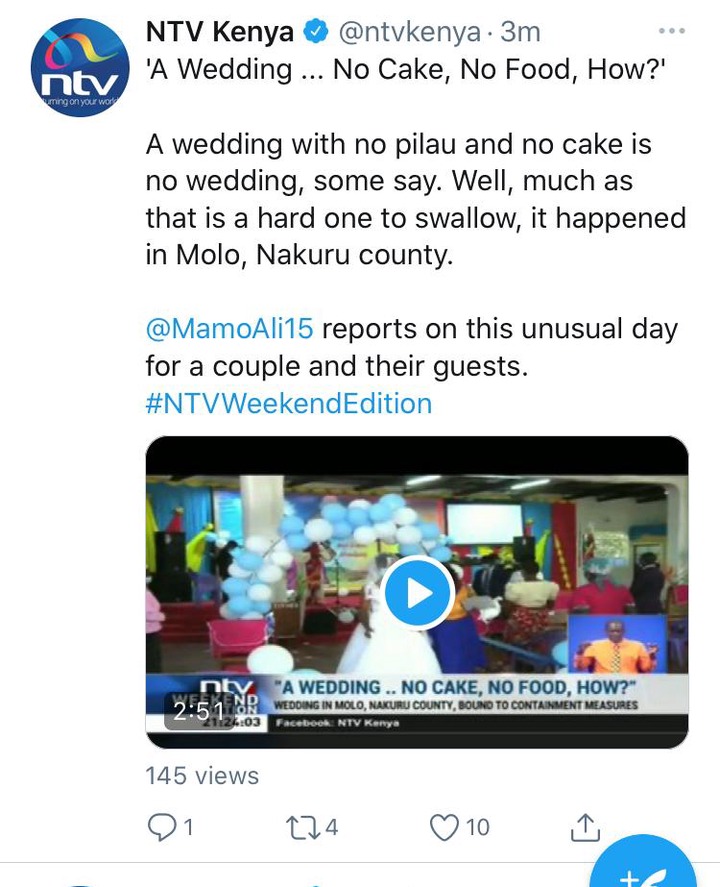 Content created and supplied by: TheReporterr (via Opera News )