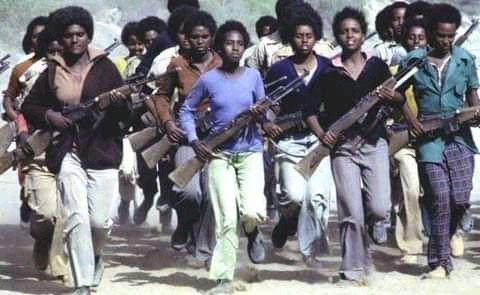 Photo: Eritrea Liberation Front Women Soldiers
The Eritrean independence war was fought between 1961 and 1991. After the defeat of the Italians in 1941, a general meeting held by the United Nations suggested for a combination between Ethiopia nd Eritrea to form Federation of Ethiopia and Eritrea in 1952.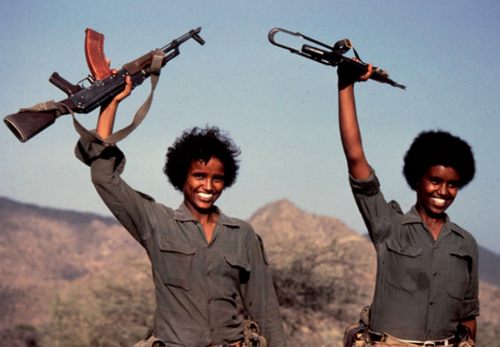 As a result of it's declining autonomy, Eritrea began an independence revolution against the federation with Ethiopia that was supposed to last for ten years. The war was facilitated by foreign powers including China, US, Uk, Arabia and was led by Eritrean Liberation Front. The war was fought for 30 years with 60,000 soldiers casualties and 90,000 civilian casualties. Emperor Haile Selassie was removed from power in 1974 through a coup during this war.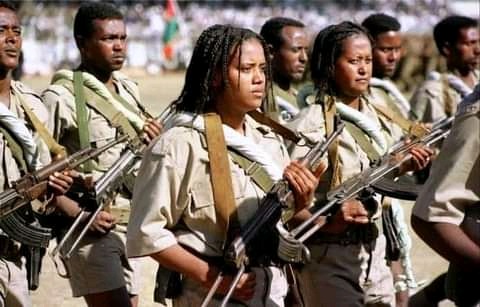 In other African countries, women took part in the war but indirectly. They acted as spies and oath administrators. They also supplied men fighters with food and weapons as it was for the MAU MAU in Kenya. But in Eritrea, women directly took part in the armed struggle in open war fields. About 20% of the Eritrean People's Liberation Front soldiers were women. When women entered into the battle, EPLF was forced to change their earlier perception that women were weak individuals who needed protection. Most of the women fighters were muslims.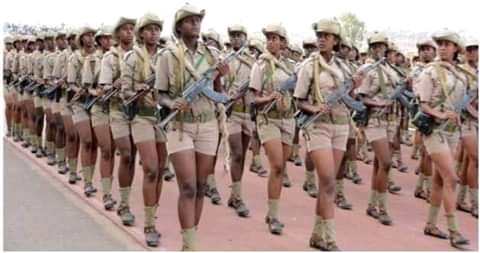 The above incident is aimed to motivate women take up roles that traditionally are believed to be done by men. African women should wake up from their slumber and prove themselves worthy, give their male counterparts a helping hand.
Content created and supplied by: DailyDigitalJournal (via Opera News )