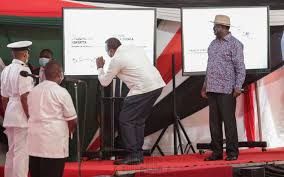 The super Tuesday is finally here and the two handshake Principals are the happiest duo In town as over 28 Counties pass the BBI paving the way for a refrendum.
Raila and Uhuru only needed 24 counties to achieve the Constitutional threshold but they have surpassed that by a good a margin.
What is now remaining tabling in parliament where it's likely to pass before a refrendum is held.
The passage of the bill in counties hasn't been without drama though as MCA's of Baringo county had to exchange blows before they went on to reject it becoming the only county to have voted no.
Now today an MCA in mombasa is on record reffering the BBI as a beautiful girl born in the village where every man wants to be attached to.
Then he went ahead to ask the speaker whether there is anyone who doesn't like a beautiful girl.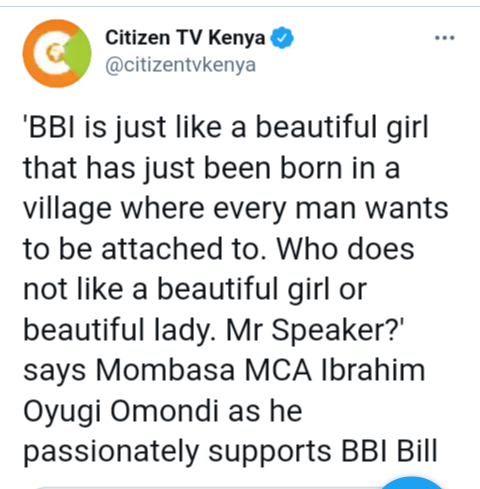 The utterances have Elicited mixed reactions on-line with some netizens castigating the MCA for using such words in a special sitting like the county assembly.
Another one who expressed his disappointment called for more serious people to take over these positions so as to elevate the discussions. Below are the screenshots of the reactions on-line.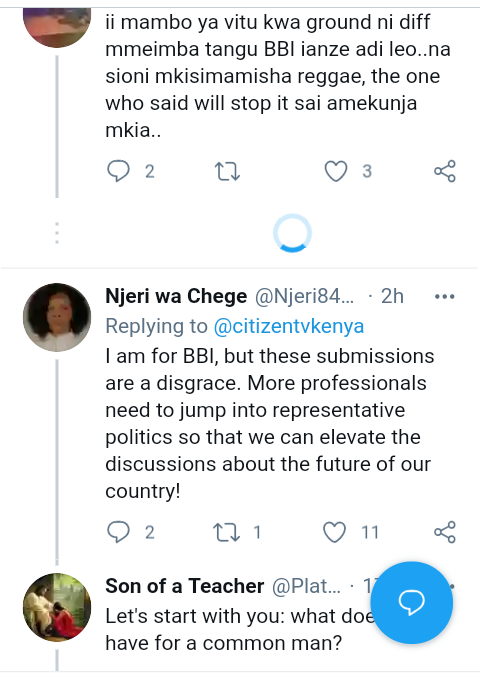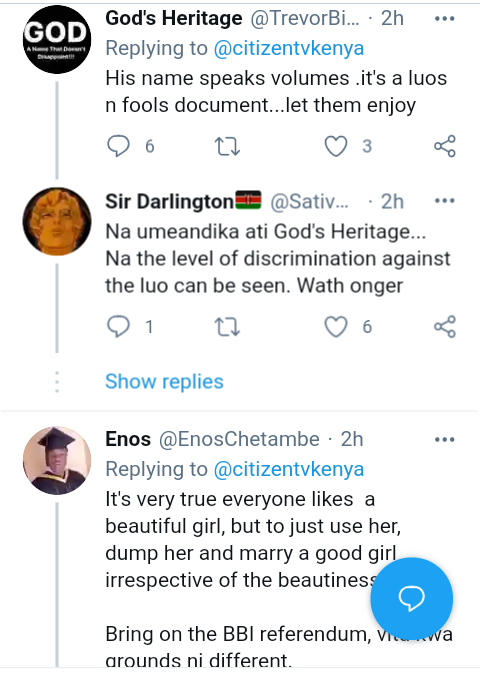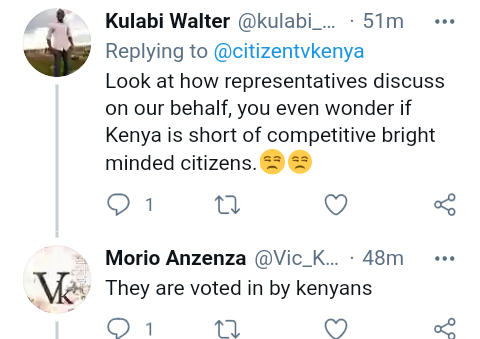 What are your views on this? Feel free to share your thoughts and comments on this on our comments platform.
Content created and supplied by: @yokeabu (via Opera News )