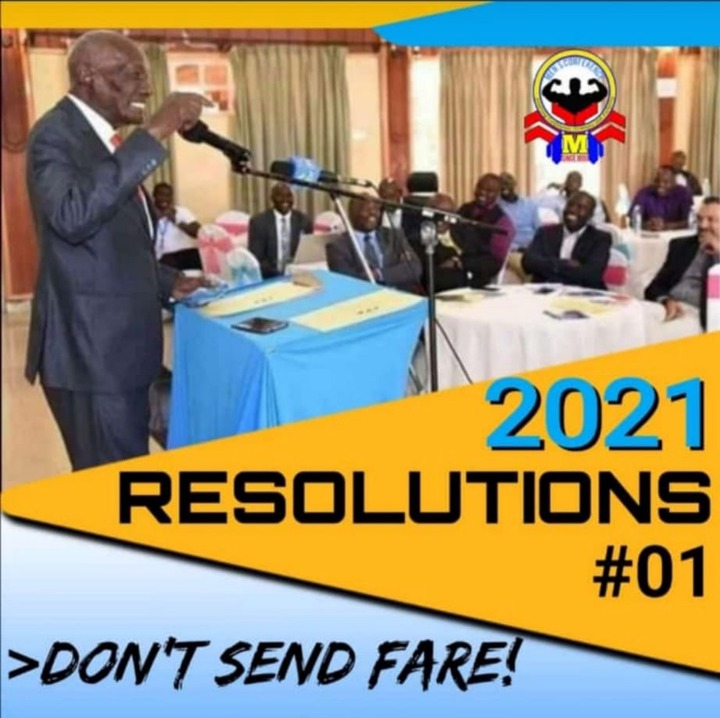 After visiting Mzee Jackson Kibor, Deputy President William Ruto did not reveal much about what he and the team discussed with the old witty man who is famously known for chairing a controversial men's conference that happens on Valentine's day.
On social media, Ruto only reported sharing a cup of tea with Mzee Kibor. The little info left many Kenyans in stitches with some presuming that he was seeking Mzee Kibor's support for the 2022 Presidential race.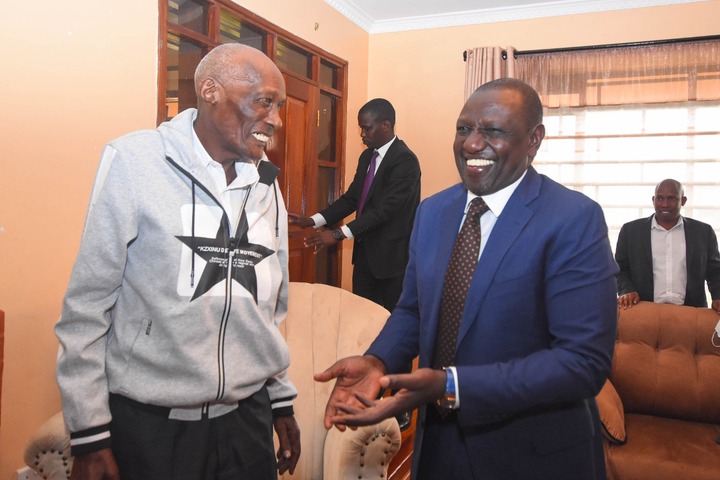 However, the guess was right. Taking to Twitter, Mzee Kibor has revealed that during the sitting, he advised DP Ruto to shun political emotions and embrace BBI as well as consider reaching out to Raila Odinga who's the chief proponent of the BBI bill.

Additionally wowing Ruto to support BBI, Kibor says he has reminded the Deputy President of the 2010 constitutional amendments bill that he opposed and rallied the Kalenjin community to vote 'No' but later witnessed the bill passed overwhelmingly.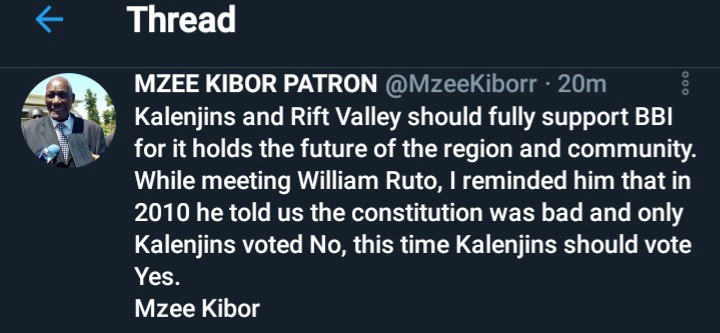 To avoid a repeat of the same, Kibor has urged Ruto to support the BBI initiative and also ensure that the whole Kalenjin community is on board. In the spirit of men's conference, Mzee Kibor has promised to keep sharing his wise counsel to all men.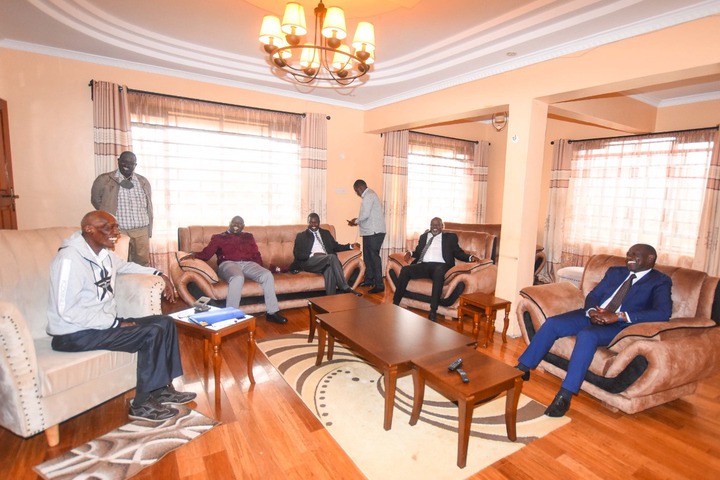 With his little or big political influence, Mzee Kibor is set to meet more politicians expectedly seeking his advice or endorsement. Currently, on his diary, Kibor will soon be meeting ODM leader Raila Odinga at his Elgon View Estate, he says.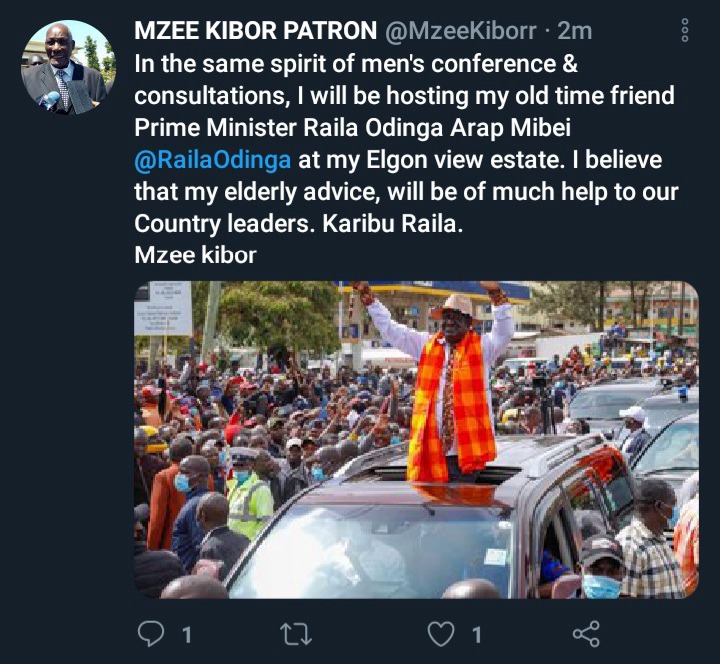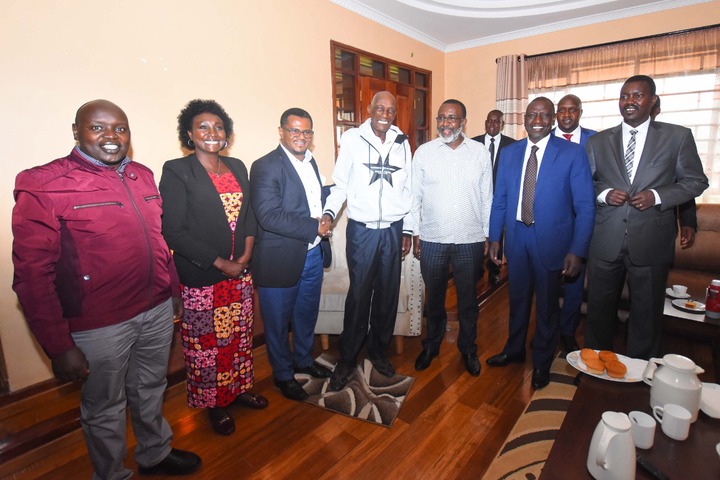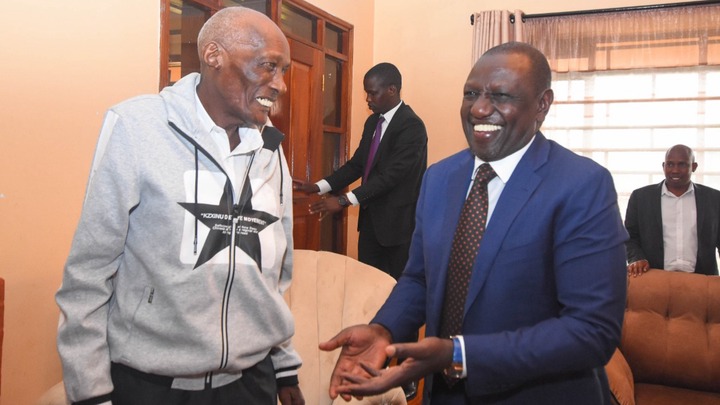 End.
Content created and supplied by: GlobalThirdEye (via Opera News )