Economist David Ndii has criticized Kenyans who have been commending Kenya's Tax collection agency.
The Kenya Revenue Authority (KRA) had announced that it hadmeet it's tax targets for the first quarter of the year.
Some Kenyans online have been commending KRA for meeting the target a matter that did not sit well with Ndii
"They have completely forgotten that a few weeks ago they were mad as hell about fuel tax increases" stated Ndii on his twitter page.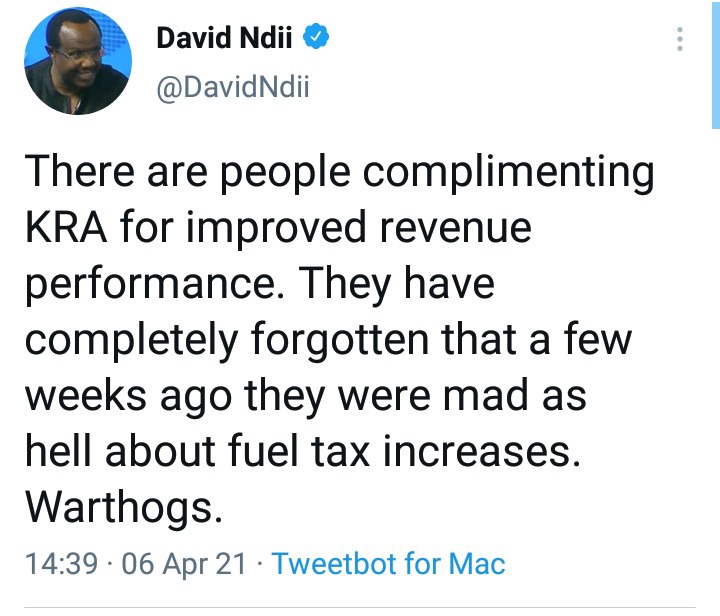 Last month,the Energy and Petroleum Regulatory Authority (EPRA) adjusted fuel prices upwards that so companies pay a lot of tax in production.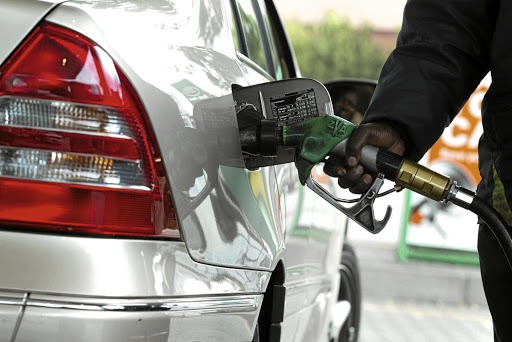 Petroleum products also had prices adjusted upwards a fact that has had a positive implication on the revenue collection.
The cost of living has gone up despite KRA meeting the the tax target amidst covid19 pandemic.
However, it is not clear whether the government of Kenya will waver tax on all petroleum products in the next quarter of the year to mitigate the impacts of high cist of living.
Content created and supplied by: wasalie (via Opera News )