This photo of Uhuru Kenyatta campaigning in the rain has elicited mixed reactions from Netizens. The photo was alledgedly taken when Uhuru was still campaigning for the Presidency seat few years ago. President Uhuru Kenyatta was waving at a small crowd as he was inside his car. The weather was really chilly but Uhuru was so determined to campaign anyway. But what Netizens behind Uhuru, has elicited reactions.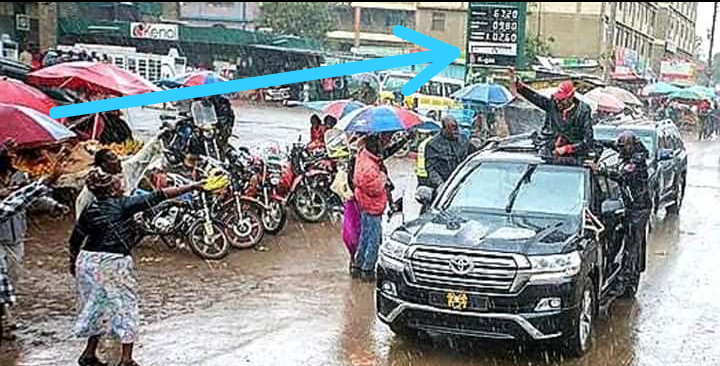 (Photo| Courtsey)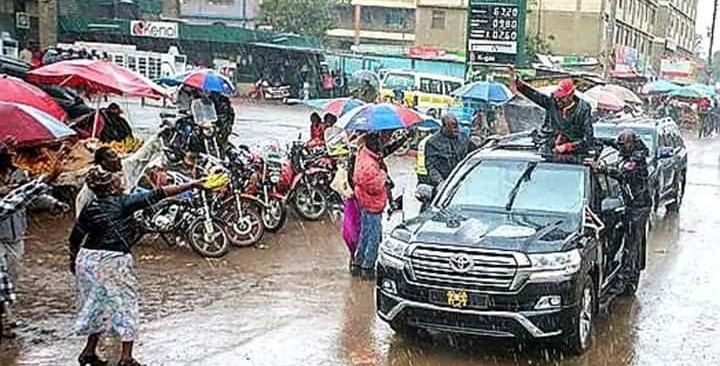 (Photo| Courtsey)
Behind Uhuru was a petrol station and the fuel prices could be seen. From the photo the prices of petrol, diesel and kerosene was below Ksh.103. Currently the fuel prices is above 103Ksh this is after EPRA reviewed the prices few days ago. This photo was alledgedly taken in 2017.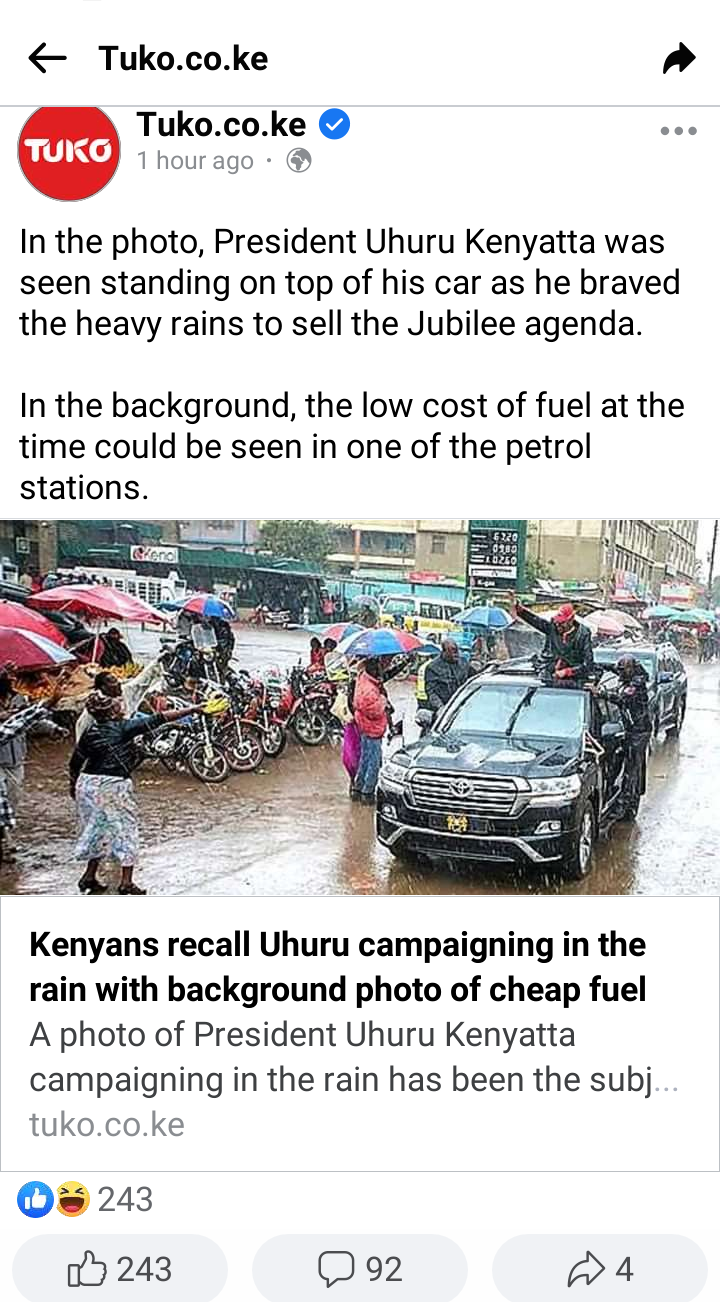 (Photo| SOURCE)
Netizens reacted by comparing the current fuel price and the previous prices. Here are some of the reactions from Netizens.
Visioned Vitalis Nyambu: Kenyans suffers verbally for a short while after that they endure,adjust,adopt nd normalise with hardships, Kenyans are great pple in surviving endurance.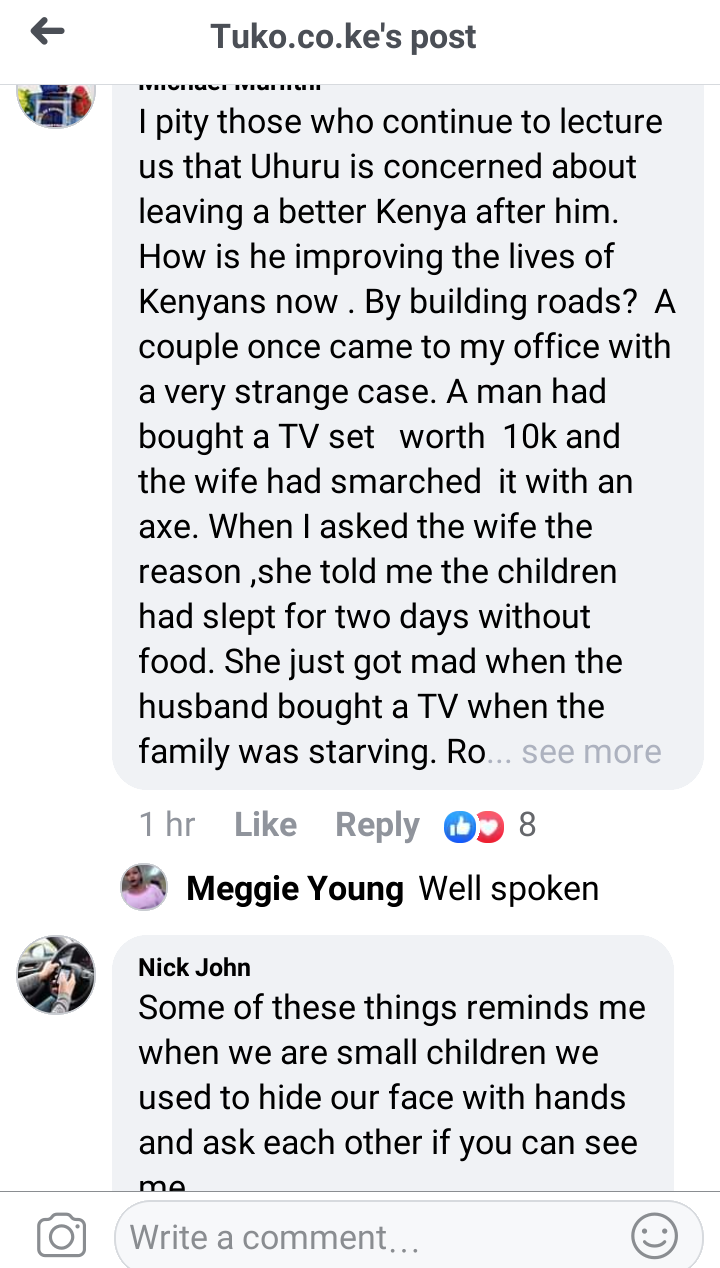 (Photo| Courtsey)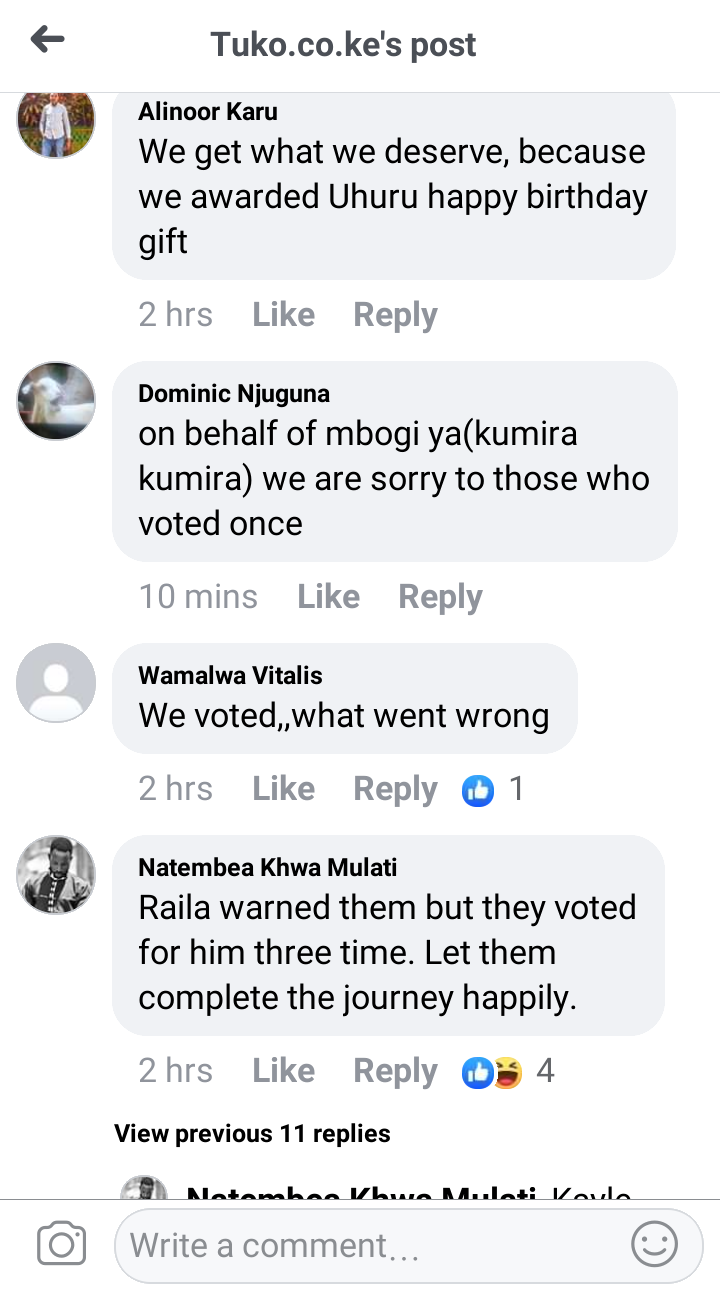 (Photo| Courtsey)
Content created and supplied by: SisiWote (via Opera News )