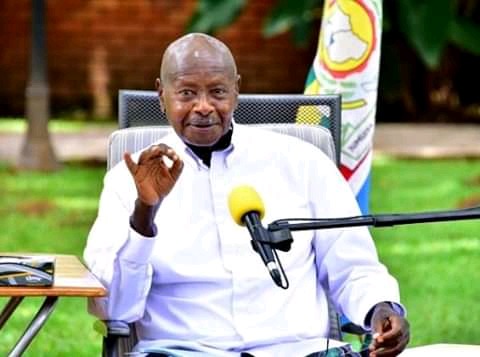 Former National Unity Platform (NUP) presidential candidate Robert Kyagulanyi Ssentamu alias Bobi Wine through his legal team on Monday 25th petitioned Museveni's victory in the just concluded presidential elections.
Bobi Wine want the supreme court to nullify president Yoweri Museveni's victory claiming that the Electoral Commission (EC) did not conduct the elections in accordance with the law.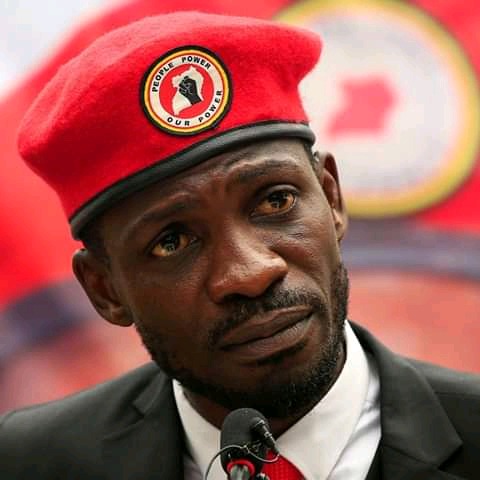 In the 14th January presidential elections, president Yoweri Museveni emerged the winner with over five million votes translating to 58% of the total votes cast against his closest political rival Bobi Wine who garnered over three million votes.
However, Museveni's legal team led by Jet Tumwebaze while appearing on NBS Television, confirmed that the petition they have been served with by the National Unity Platform (NUP) is very shallow and empty.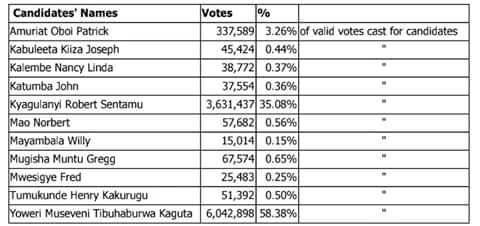 "We were served and have had an opportunity to read through the petition, I can tell you for sure it is a shallow as a pathole, short on content, and empty on substance. It is one of those petitions that is so much waste of paper," Jet Tumwebaze, Museveni's lawyer.
The lawyer also added that the NUP's kind of petition is the weakest they have ever received and it will just be a walk over since it is even a waste of time.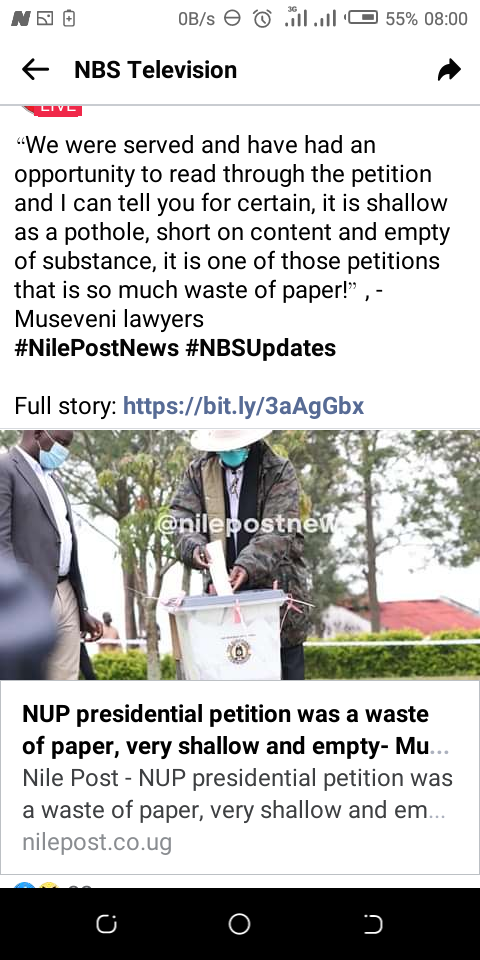 The lawyer also revealed that they will be providing response to Bobi Wine's petition in batches and the first batch will be forwarded on Thursday.
Content created and supplied by: NickSirori (via Opera News )