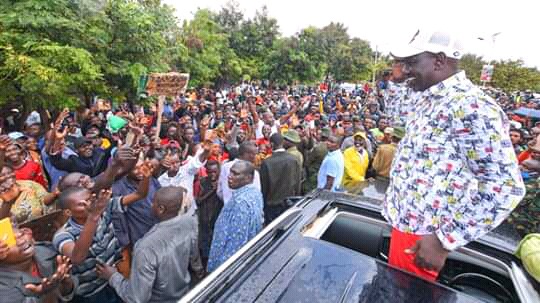 On saturday night several mps from tangatanga wing of jubilee have been asked to boycott 411 breaking news alerts.
Via twitter kipchumba murkomenn asked netizens to unsucribe from the know breaking news message alerts.he sighted that the alerts is full of prooganda and the only option left was boycotting it.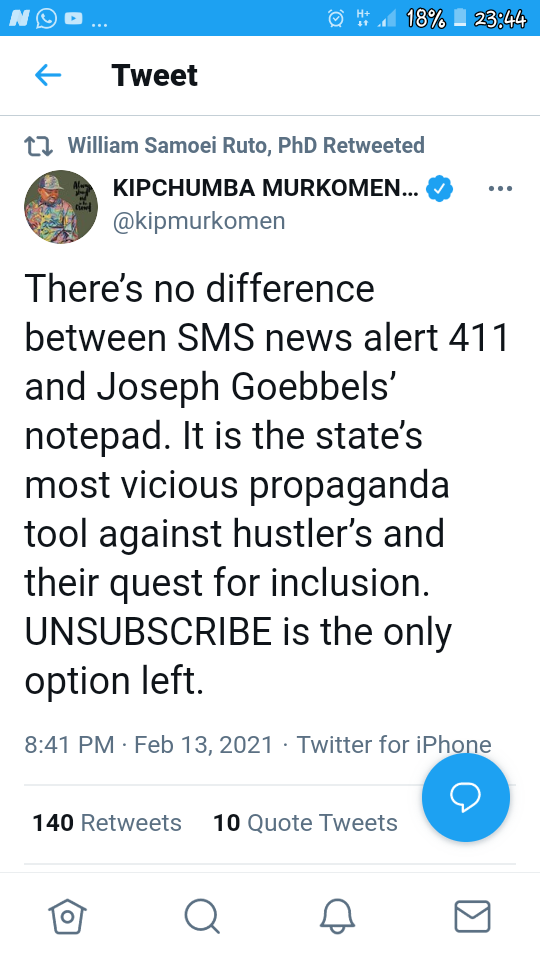 The 411 alert was the first to report that deputy president was heckled in isiolo which the side afflited to deputy president denied.murkommen argued that the alert had no difference with joseph Gobblers note pad as it a tool of propaganda
This is not first service netizens have been asked to boycott remembering that after 2017 general elections Raila odinga asked is followers to boycott several companies which he linked with rigging of elections.
The issue of un subscribing from 411 has raised many issues with some people claiming that media power was taken.what you take on Kenyan media. Leave a comment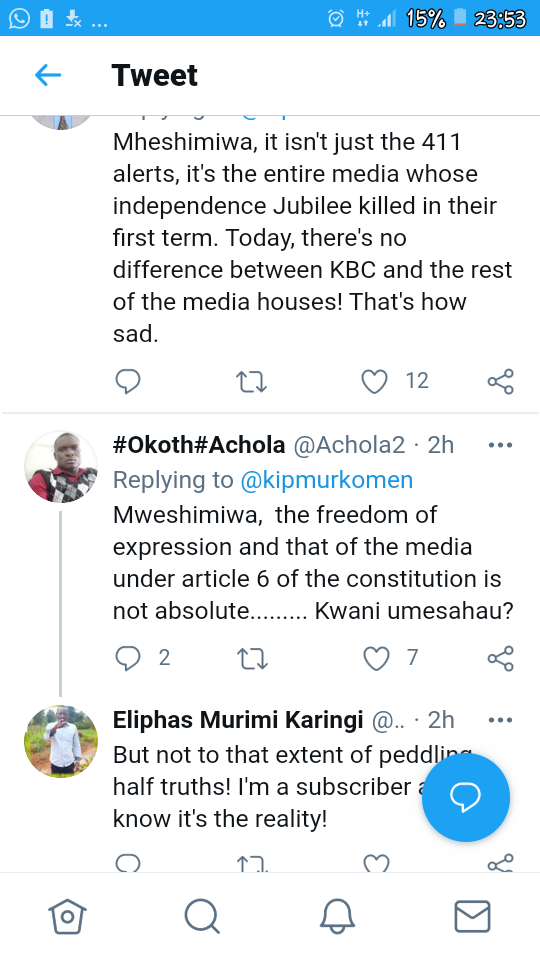 Content created and supplied by: KumenyaNews (via Opera News )